Antique grenade found in a grandfather's belongings kills father, injures 2
The explosive detonated after someone pulled the device's pin.
The discovery of a family relic turned deadly on Saturday.
A father and his two sons were looking through their grandfather's belongings in their home when they discovered a hand grenade on Saturday, according to the Lake County Sheriff's Office in Indiana.
"Someone reportedly pulled the pin on the device, and it detonated," Sheriff Oscar Martinez wrote in a statement.
The explosion hospitalized the two sons, 14 and 18, with shrapnel wounds. The father, 47-year-old Bryan Niedert, died from the incident, according to the Lake County Coroner's Office.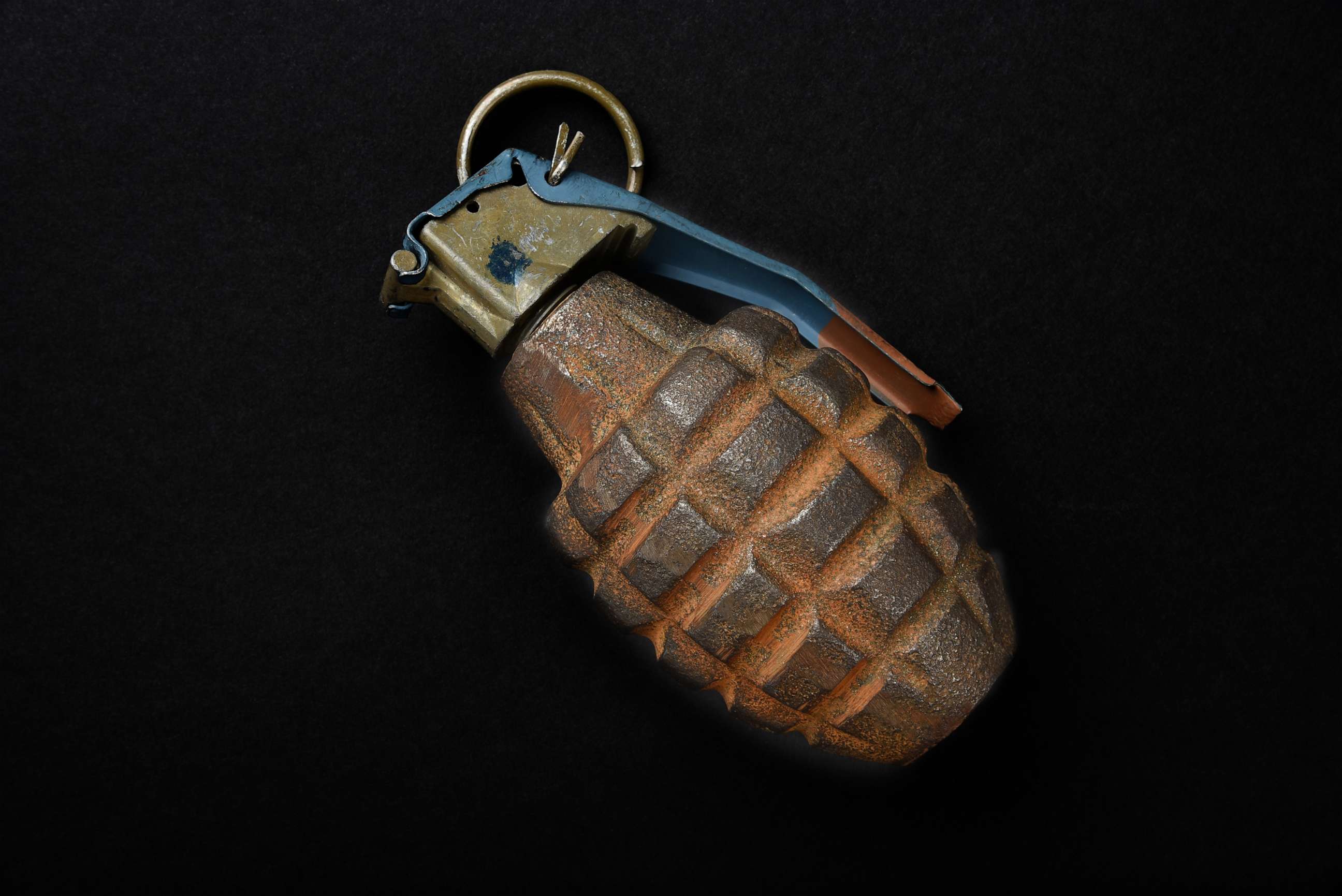 "ATF is supporting the Lake County Sheriff's Department and other partners in their investigation," Erik Longnecker of the Bureau of Alcohol, Tobacco, Firearms and Explosives, said in a statement.
Similarly fatal incidents persist as enthusiasts seek out grenades as memorable wartime relics.
"For collectors, the grenades have become as iconic to the respective nation as the uniforms and helmets," a 2011 article about vintage grenades noted in Military Heritage.
Though many of these antiques are deactivated by removing live explosives from the primer and charge, some grenades continue carrying active explosives.
A Virginia teenager died days before Christmas in 2020 after a grenade he likely purchased from a local antique mall exploded, according to an ATF press release. The death from the grenade triggered a search for anyone who might have bought what they thought to be an inert WW-II era MK2 grenade from a North Carolina Flea Market.
The Porter County Bomb Squad and the Lake County Sheriff's Office continue to investigate the Indiana incident.