— -- Kitty Bitty may be small, but he's seen a very large world in his time away from the Cameron family.
The tabby cat went missing from the family's home on the Fourth of July -- only to show up five months and 2,000 miles away in Riverside County, California, east of Los Angeles. The cat was found after hitching a ride on a Pepsi truck to cover the cross-country trip from Pooler, Georgia.
He made the return trip on Friday -- this time by plane, of course -- to be reunited with his family three days before Christmas.
"We never lost hope, because everyday [my daughter would] say, 'Mom I miss Kitty Bitty. I hope he's OK.' And you just don't know," Teresa Cameron told Savannah ABC affiliate WJCL. "Cats come back. And they do."
The ASPCA in Riverside, California, found the cat with Kitty Bitty's tags still around his neck. The workers there gave the Camerons a call, and the next thing you know, Kitty Bitty was on a flight home for the holidays.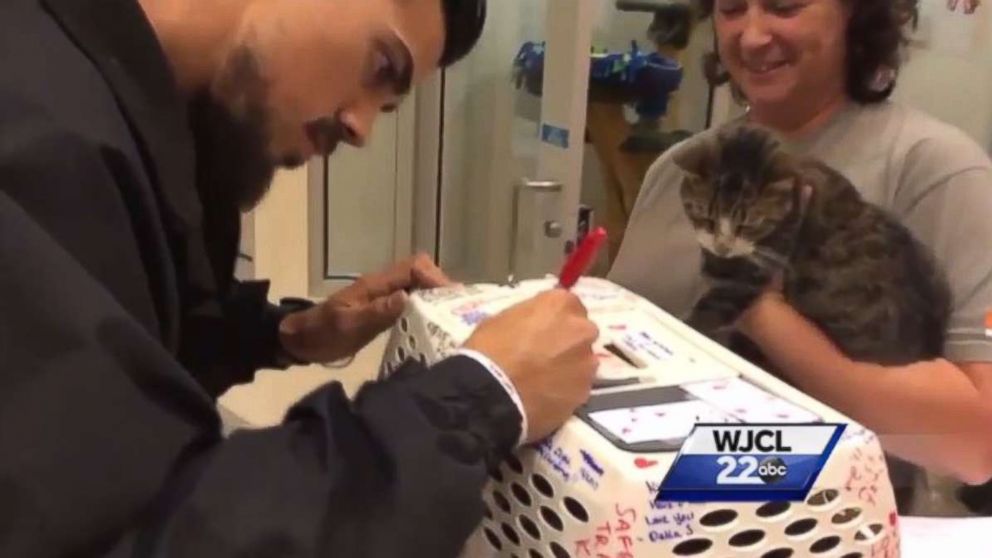 "The last thing I expected was to get a call from California saying, 'Hey, we have your cat,'" Cameron said.
Cameron thanked the ASPCA for helping to pay for the cat's flight home.
And yes, he will be an indoor cat from now on.
"We are so excited," Cameron said. "We've got everything ready, we've got his stuff back in the house; he's not allowed to go outside anymore. We're just ready for him to come home."