German Shepherd Saves 7-Year-Old Owner From Rattlesnake
The 2-year-old German shepherd named Haus is now fighting for his life.
— -- A rescue German shepherd is being hailed a hero after saving his 7-year-old owner from a rattlesnake behind the family's home in Tampa, Florida.
The DeLuca family rescued 2-year-old Haus just two months ago, and already he risked his life to stand between Molly and an eastern diamondback rattlesnake, which is considered the most venomous snake species in North America.
Molly was picking up dog toys in the family's small yard, with Haus by her side, when her grandmother saw him jumping around frantically, Molly's mom, Donya DeLuca, told ABC News.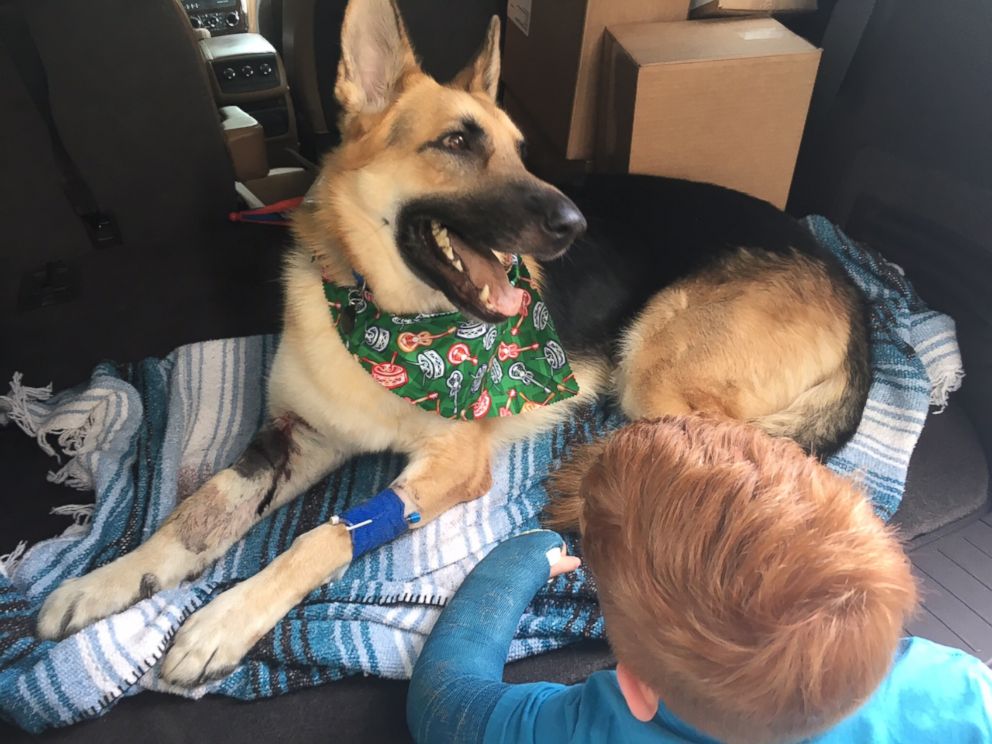 The grandmother, who was standing in the doorway of the family's screened-in pool, saw Haus jumping forward and snapping back three times. When she walked toward them to check it out, she realized a snake had approached them, DeLuca said.
But "Haus stood his ground," DeLuca said, getting between Molly and the snake.
The family later discovered that each time Haus snapped back, he was being bitten by the snake.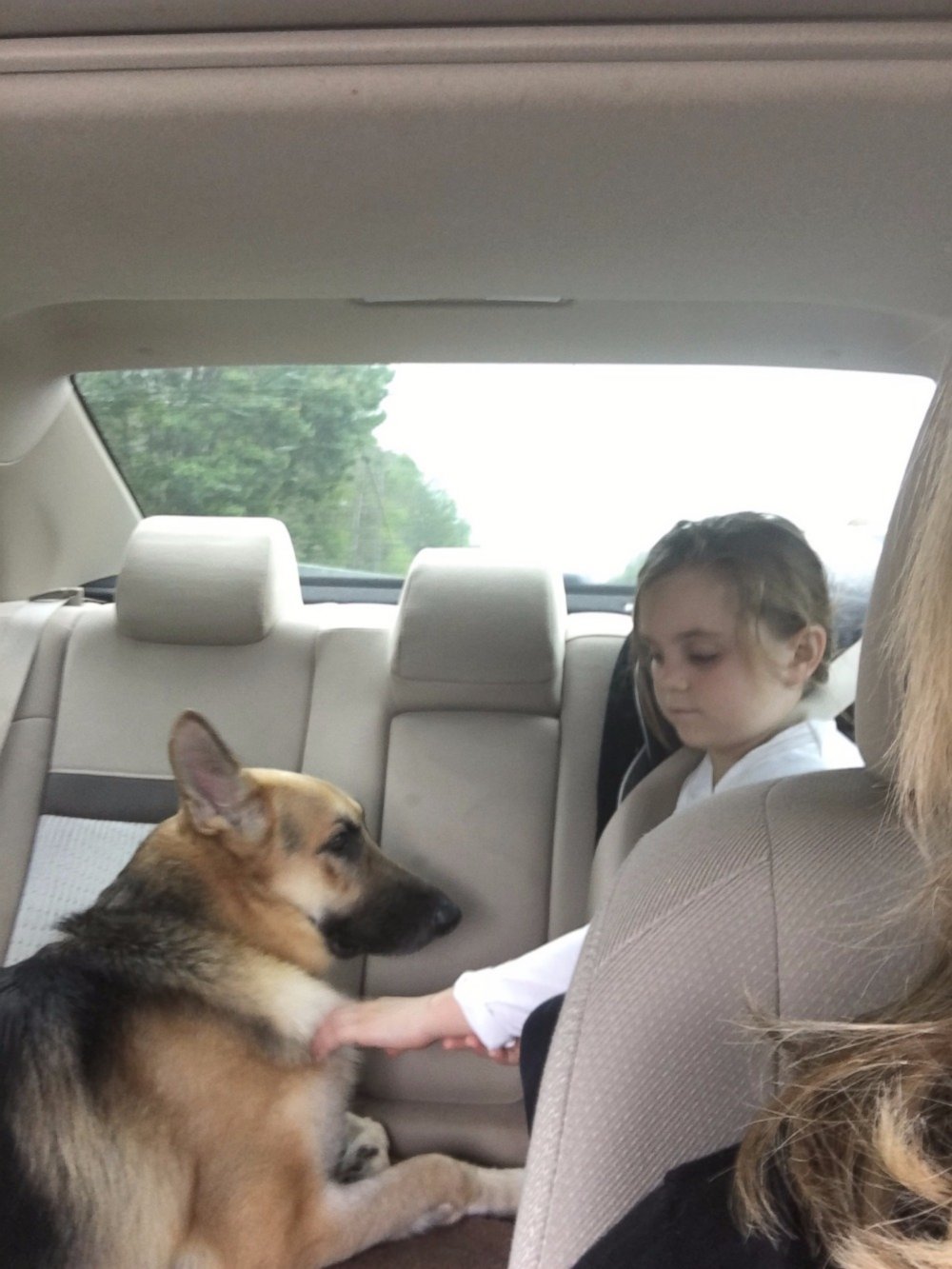 When DeLuca received the call from her mother, she could hear Molly crying hysterically in the background. She met them at an emergency veterinarian nearby. Haus was still walking but was limping badly, with blood "pouring" out of his leg, DeLuca said.
Minutes later, Haus' condition had worsened drastically, she said. He was drooling excessively and couldn't pick his head up. She said she could see he was having trouble breathing.
Doctors initially thought Haus had been bitten only once, because the typical instinct for dogs is to flee after a bite. It wasn't until they shaved down his fur that they realized he was bitten three times on his right front leg, just below the elbow.
DeLuca credits their 68-pound dog with saving her daughter's life.
"If it were Molly, who's smaller, I don't know that she would have made it," DeLuca said. "He was willing to give his life for our family."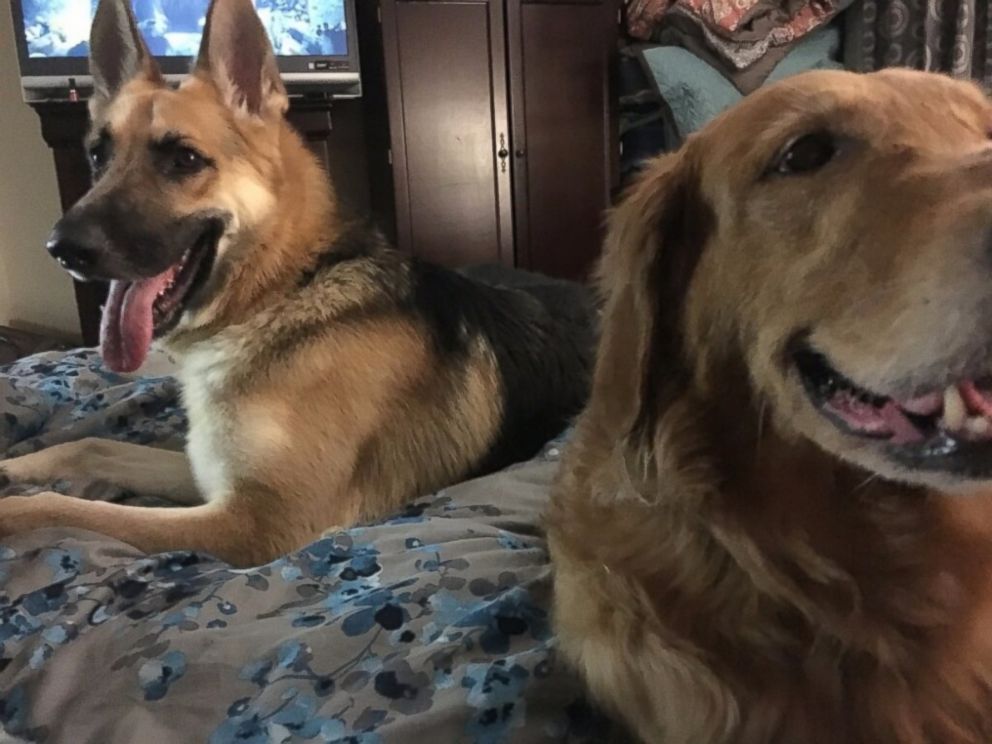 Haus acclimated to the family immediately after they brought him home, DeLuca said, calling him a "fan favorite" in their close-knit neighborhood. He was even a saving grace for their 9-year-old golden retriever, Chloe, which became depressed and stopped eating after a dog they previously had, a German shepherd mix named Bailey, died.
"It's serendipity," DeLuca said. "[Haus] was meant to be our dog."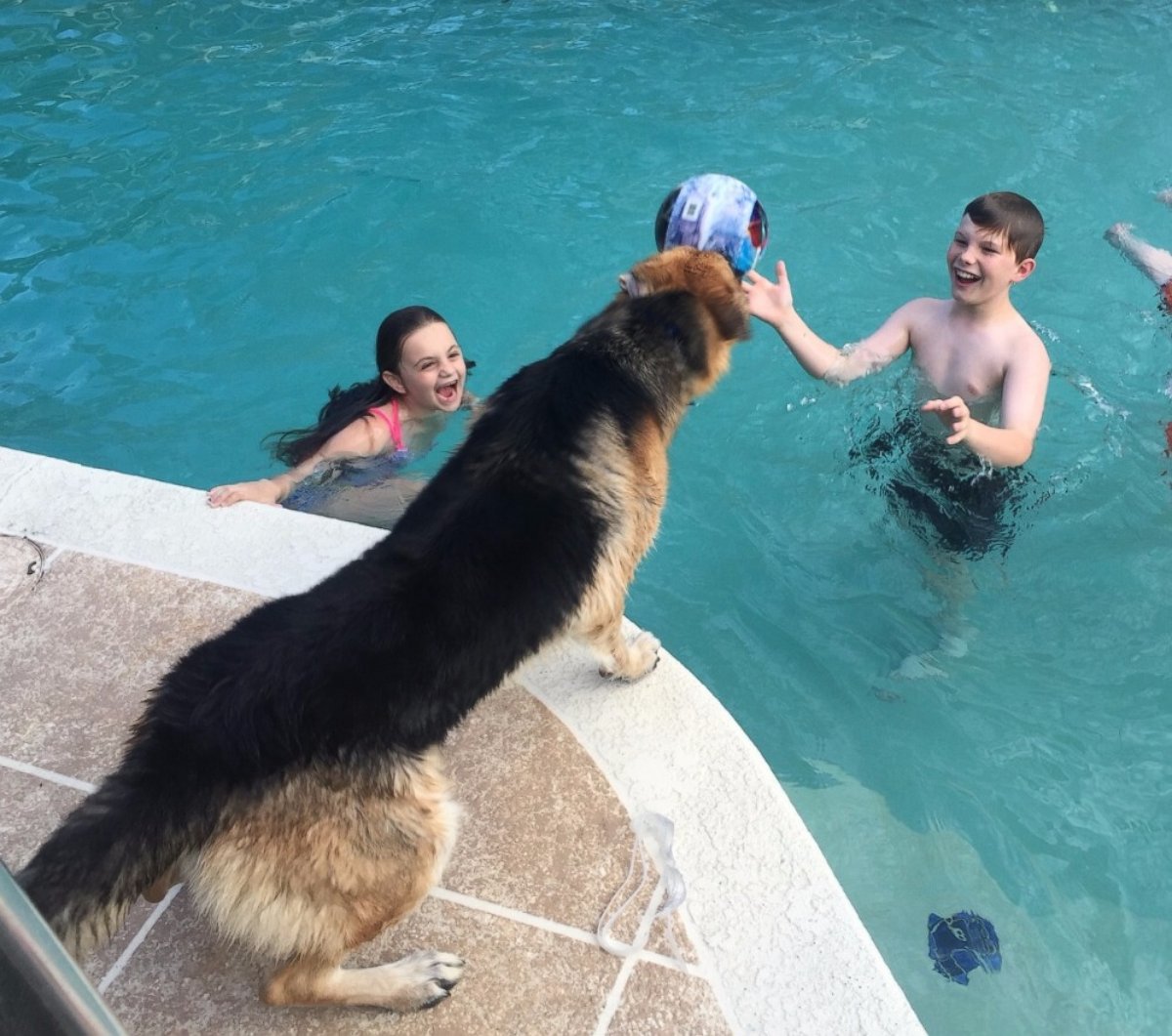 Haus received nine vials of antivenin to combat the snake bites, DeLuca said, saying it took some time for it to work. Doctors decided to give him a continuous drip of the antivenin rather than give him doses, she said. His internal organs are fine, but he'll need a blood transfusion, she said.
"Now he's just fighting for his life," DeLuca said, adding that she became "hopeful" after doctors told her Haus may be moved out of the ICU next week.
DeLuca and her husband, Adam DeLuca, have lived in their Tampa home for about 10 years, she said. While it's normal to see an occasional snake in Florida, she had never encountered a rattlesnake before, she said, adding that she believes the road construction near her home has disturbed them.