— -- A 12-year-old girl from Arizona is on a mission to get a major brand to realize that girls like sports, too.
A letter McKenna Peterson of Arizona wrote to DICK's Sporting Goods, complaining about how there weren't any girls in a recent basketball catalog, went viral after her father posted it on Twitter this week.
"She's the one who goes out and gets the mail and she started looking at it and as I was reading the mail, she said something about how there were no girls in [the catalog]," her dad, Chris Peterson told ABC News today.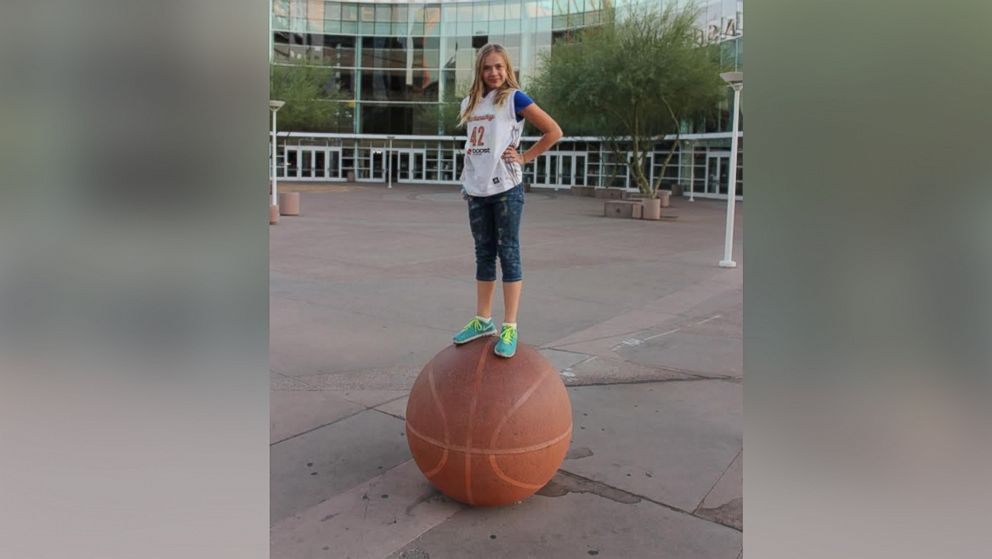 "I looked at it and realized the same thing," said Peterson, a sports photographer in the Phoenix area. "So she decided she was going to write a letter. She ran over to the computer and started writing. She said, 'Daddy, I got this.'"
Peterson said he "was blown away" when his daughter showed him the finished letter, which he posted on his Twitter account on Thursday.
DICK's Sporting Goods called the dad and daughter to discuss the letter today and said they would re-evaluate their catalog, Peterson said. The company did not immediately respond to ABC News' request for comment. ABC News has not seen the DICK's catalog.
McKenna, who signed the letter "The Fabulous Basketball Player," described herself in her letter as a huge sports fan and rattled off names of successful female athletes as she pointed out the importance of including photos of girls in the catalog. The seventh-grader, a center, plays in a basketball league and has also played for her school's championship-winning team, her dad said. She plans to try out again when the season starts in February.
McKenna added in her letter that the only women featured in the catalog are sitting in the stands, or dressed as cheerleaders in the coupons.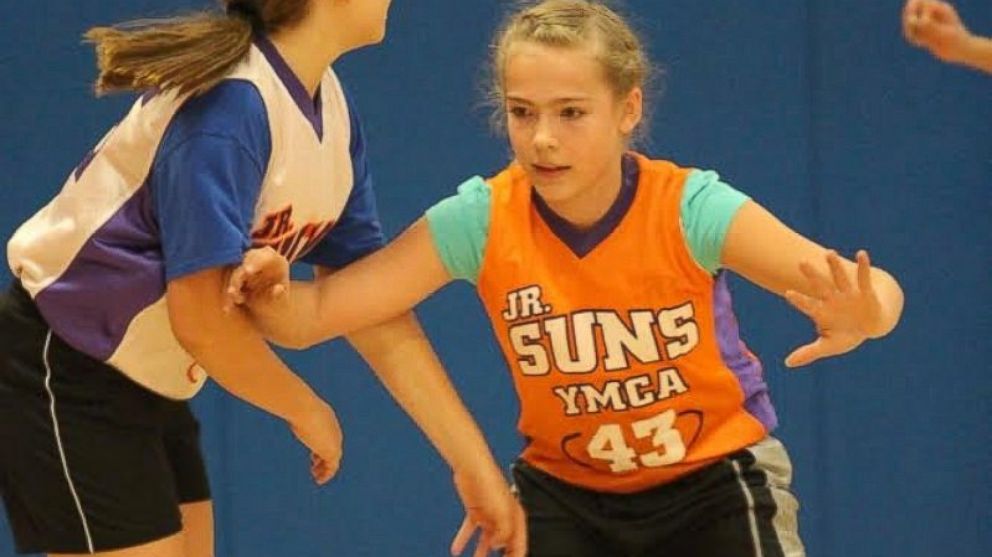 "It's hard enough for girls to break through in this sport as it is, without you guys excluding us from your catalog," McKenna wrote. "Girls buy stuff from your store. In fact, my last two pairs of basketball shoes were purchased at Dicks, as well as my hoop and practice equipment. Maybe my dad will take me to some other store that supports girls to actually PLAY basketball and follow their dreams and not sit on the sidelines and watch the game to get my next pair of shoes and equipment."
She ended the letter by adding that she enjoyed shopping at DICK's Sporting Goods, and that the employees are "friendly and kind."