— -- Photos and video show the hotel suite-turned-crime scene at the Mandalay Bay Resort and Casino in Las Vegas in the wake of the Sunday night massacre that has become the worst mass shooting in modern American history.
Police said 64-year-old Stephen Paddock opened fire on a music festival crowd from a room on the 32nd floor of the Mandalay Bay hotel, killing 58 people and injuring over 500 others.
WARNING: Images may be disturbing to some readers. 
Photos obtained by ABC News show the massive number of guns in Paddock's hotel suite when police closed in on him Sunday night. There are also hundreds, if not thousands, of rounds of ammunition as evidenced by the stacks of high-capacity magazines.
A body is partially visibly in one of the photos, which is believed to be Paddock.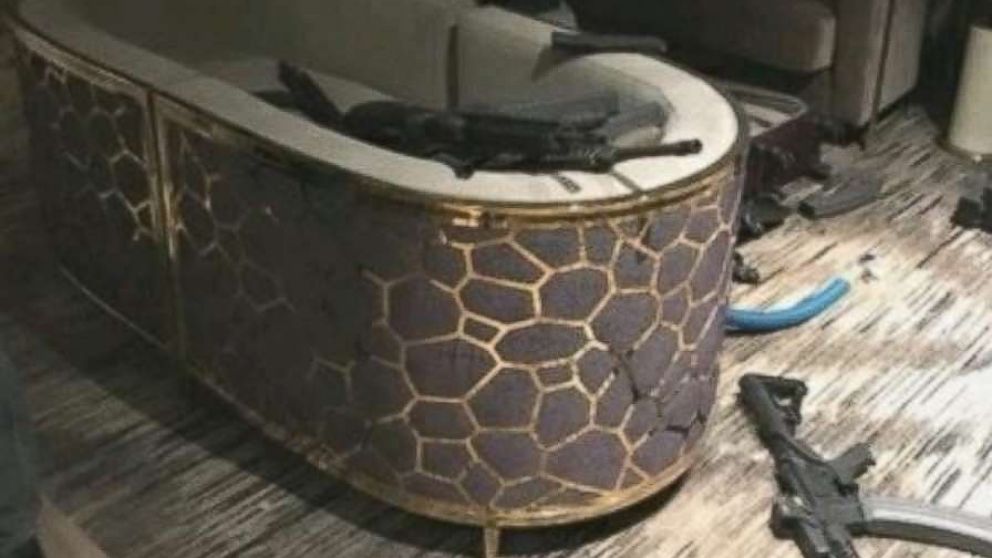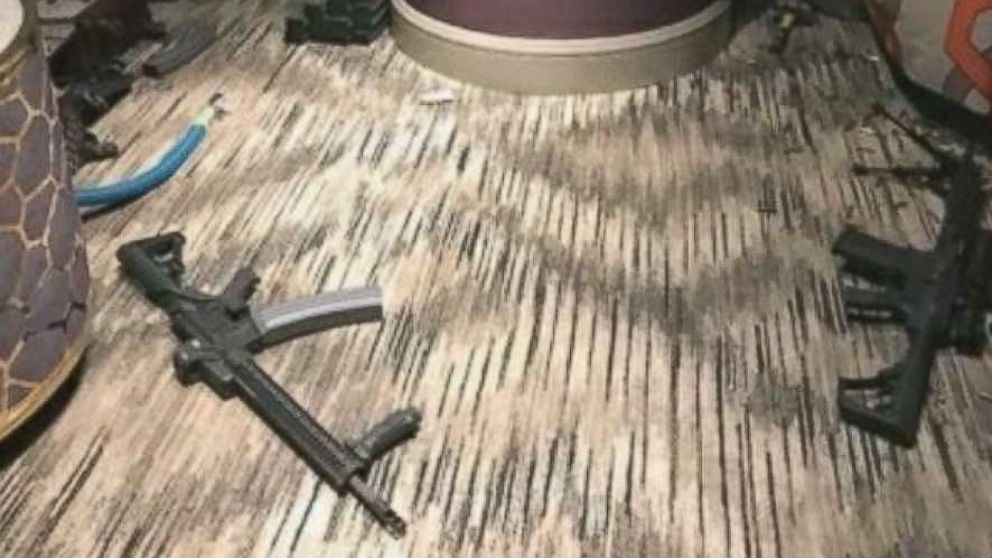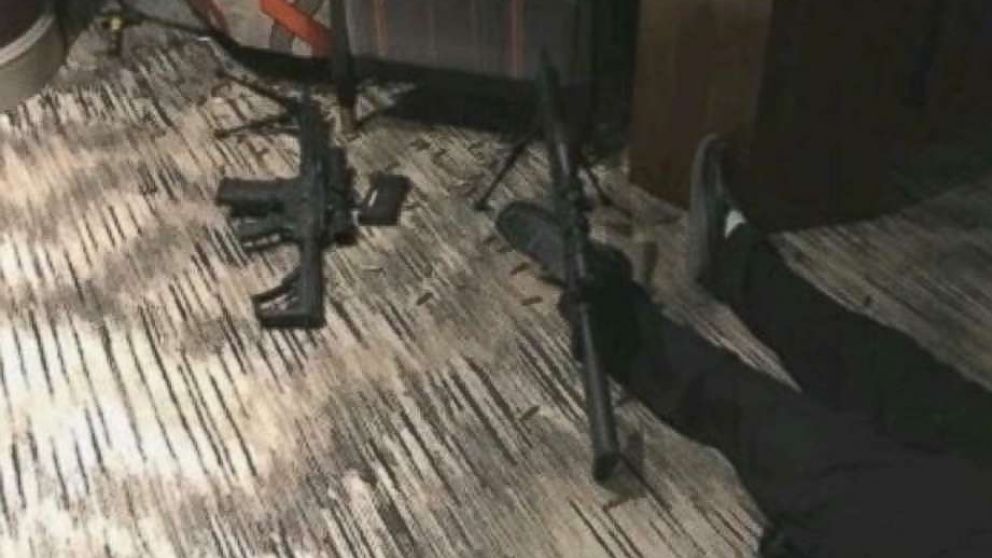 Some images also show Paddock's room from the outside, with the door busted and covered with police tape.
One rifle is also seen on the floor of the hotel room with a crime scene tag next to it.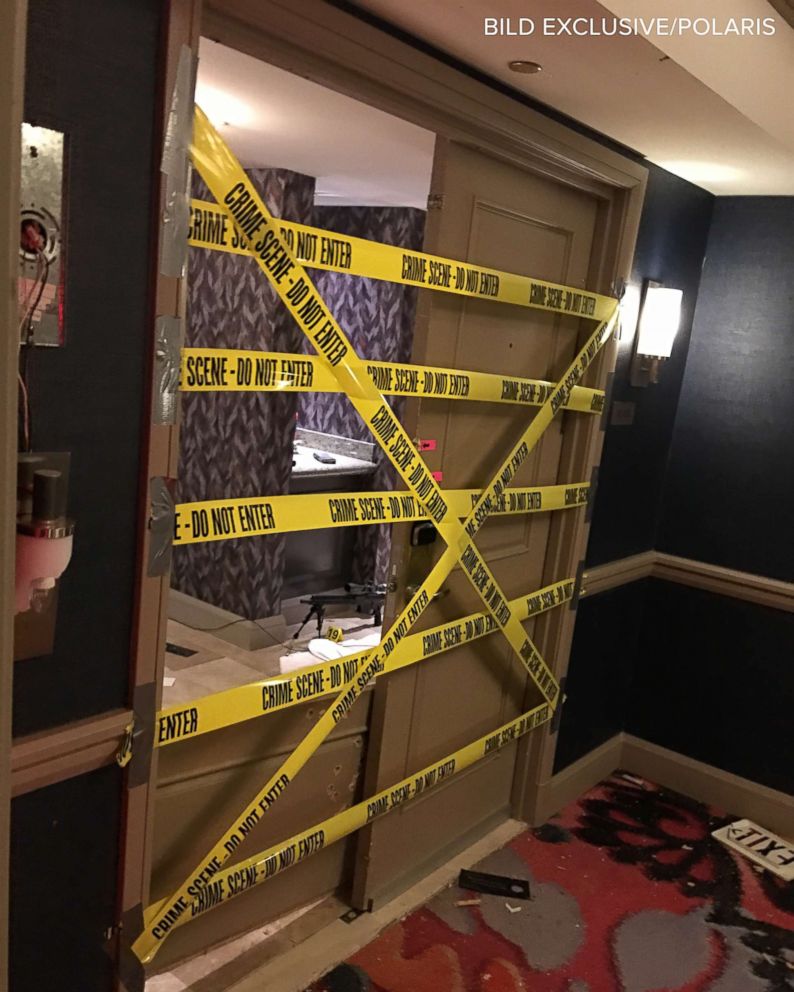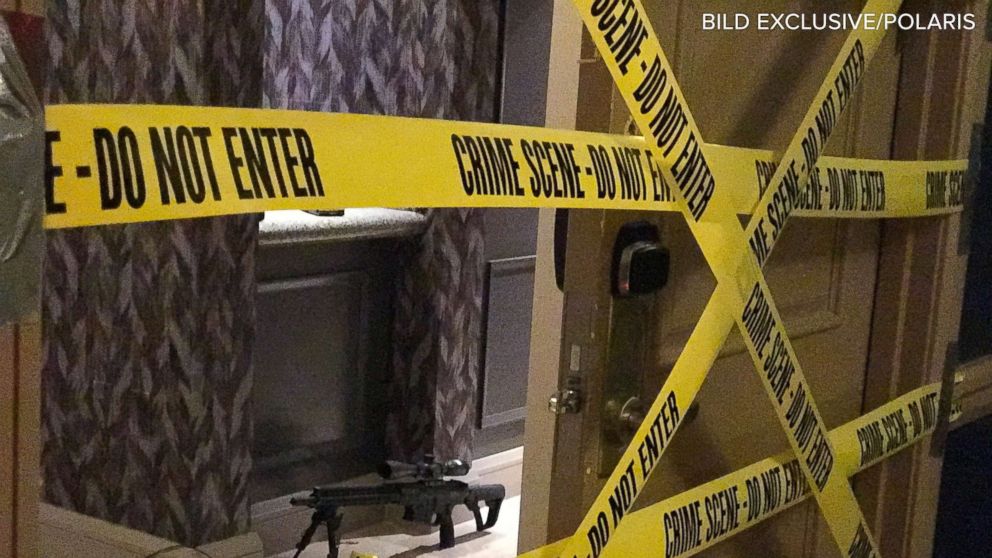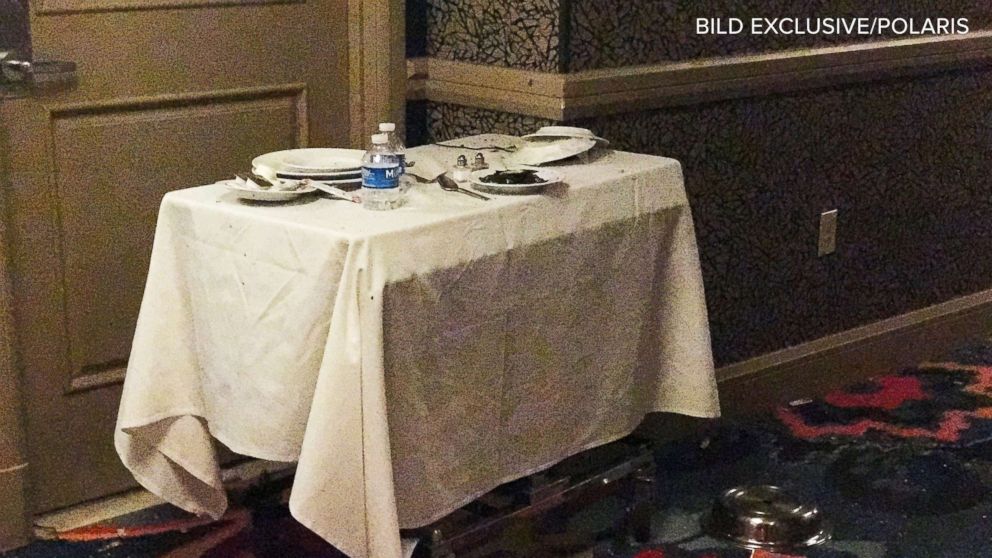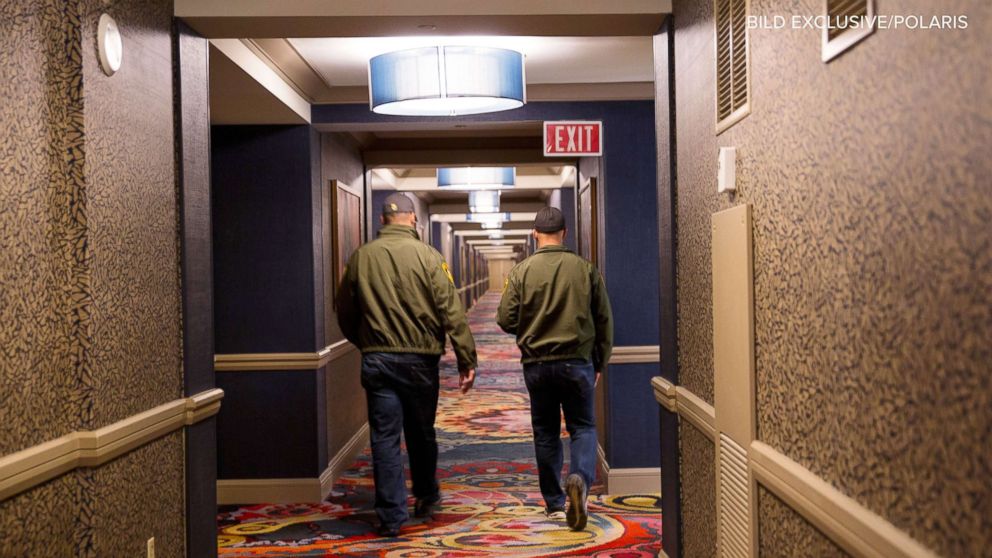 After the gunfire rang out at the country music concert Sunday night, police responded to the hotel room, where they say Paddock was found dead. Authorities said they believe Paddock killed himself prior to police entry. The motive behind the shooting remains unclear.
Another video taken two years ago inside the same room -- 32-135 -- shows what the view from the suspect's hotel suite looks like. A North Carolina man who stayed at the same Mandalay Bay room while on vacation with his wife in Jan. 2016 shared this footage.