Peaceful protests and community activism replaced violent clashes in the streets of Ferguson, Missouri, overnight, with only six arrests reported, police said.
Interested in
?
Add as an interest to stay up to date on the latest news, video, and analysis from ABC News.
Unrest has ruled in the St. Louis suburb since the Aug. 9 police shooting death of unarmed teen Michael Brown.
Ferguson Cop Has No Temper, Is 'Struggling' With Shooting, Friend Says
Meet the Bikes Who Are Set on Keeping Ferguson Safe
Jail Records at Odds With Ferguson Cop's Claim Trouble Caused by Outsiders
Missouri Highway Patrol Capt. Ron Johnson, speaking at an early-morning news conference, said the protesters remained mostly orderly, showing a marked improvement from the previous night, when 47 people were arrested.
"Tonight was a very good night," Johnson said.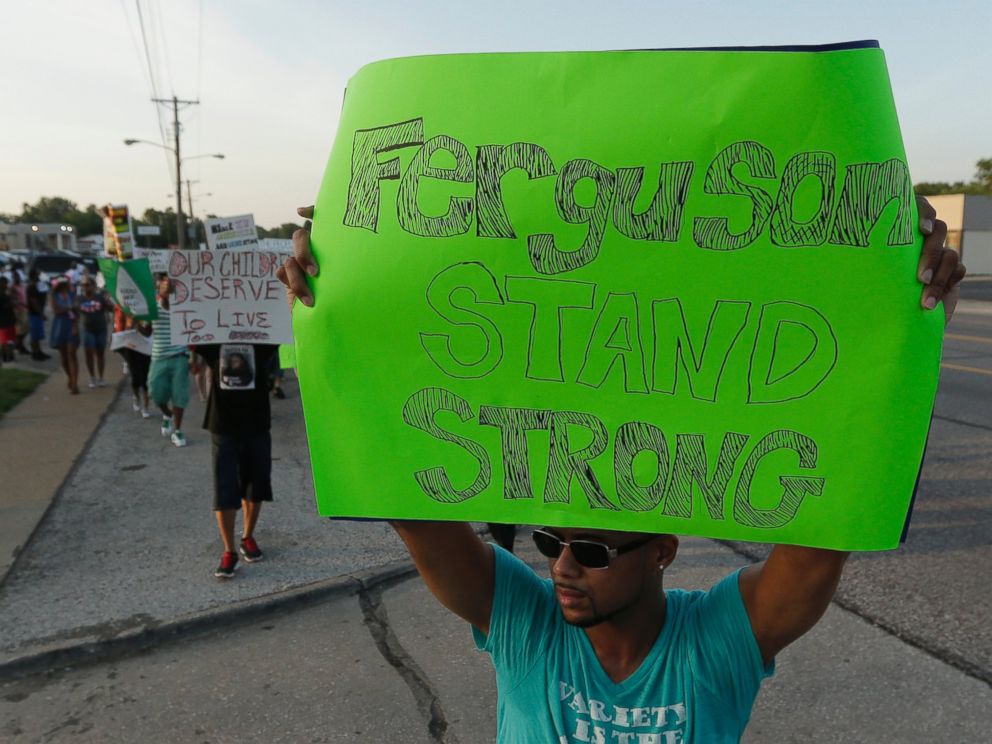 Johnson said a few minor incidents were reported, such as an officer hit by a water bottle, but the officer wasn't injured.
Missouri Gov. Jay Nixon visited Ferguson Wednesday, as did U.S. Attorney General Eric Holder.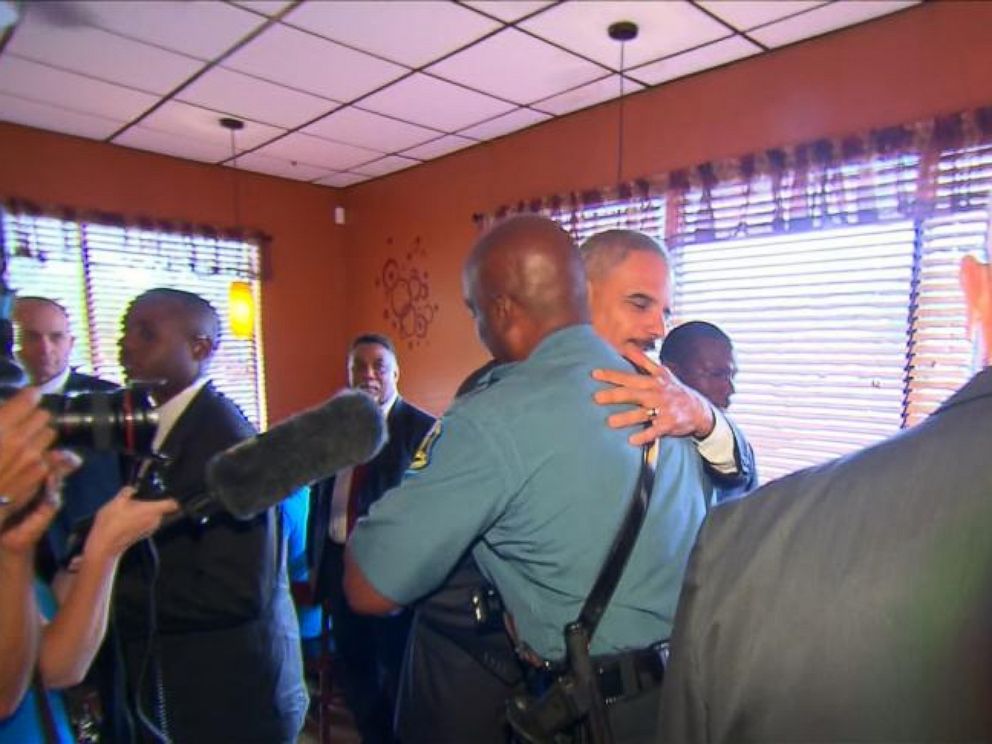 A decision on whether the officer who shot Brown, Darren Wilson, would be indicted will not come quickly, St. Louis County Prosecutor Robert McCulloch said Wednesday. McCullough predicted it could take until the middle of October for the grand jury to decide whether to charge Wilson.
Grand juries typically meet one day a week.
McCulloch said the grand jury investigation will be thorough.
"They will have absolutely everything there is, every piece of paper, every photograph, every bit of physical evidence, all of the forensic information," the district attorney said.