Officials said today that it was too early to estimate how a deadly pipeline blast outside Birmingham, Ala., would affect the gas supply along the East Coast, as the governor announced a state of emergency in case of a shortage.
On Monday, around 3 p.m., Colonial Pipeline Co. said that a nine-person crew was working on its gasoline pipeline No. 1 in Shelby County when a trackhoe struck the pipeline, causing a fire. Colonial said the team was conducting "normal routine work" related to pipeline repairs from a rupture and spill that had occurred a few miles away in September.
One person was killed, five were injured and four remained hospitalized. The company said the families of the injured had asked that no information be released.
"This is a tragic accident. We had a contractor excavating over the top of a pipeline," Bill Barry, a Colonial representative, said today at a news conference. "Exactly what happened, how it happened, whether there were steps that were missed -- these are all things we're going to be investigating over the course of the coming days and weeks. We will learn from this and we will apply corrective actions as appropriate to make sure that this never happens again."
1 Dead in Alabama Pipeline Explosion
Colonial said pipeline No. 1 would be down till likely the weekend. A second pipeline carrying diesel fuel as well as aviation kerosene near the damaged pipeline was shut down but back up by 11 p.m. Monday.
"Our deepest condolences go out to the family and loved ones of the deceased, and our thoughts and prayers remain with the four individuals who were injured and who continue to receive care at area hospitals," Colonial Pipeline said in a statement today.
Colonial operates around 5,500 miles of pipeline from Gulf Coast refineries to the New York Harbor. Company officials would not speculate on how the incident would affect the gas supply, noting that they first wanted to examine the damage and assess the necessary repairs. Gasoline futures in the US market ended up more than 4 percent today, reflecting the pipeline disruption.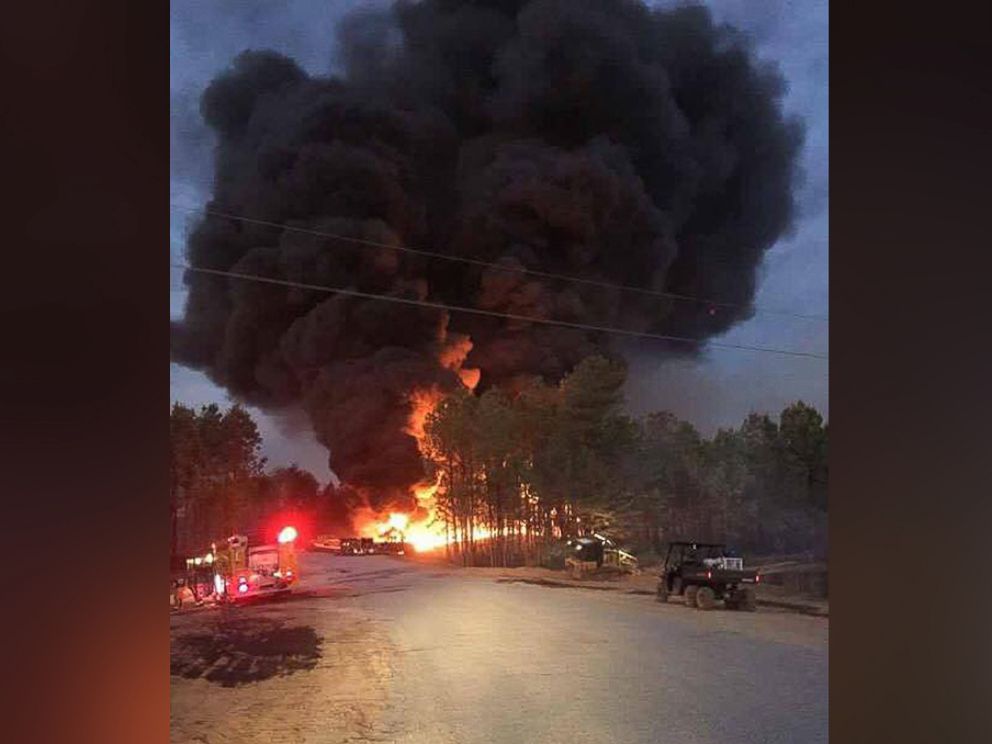 Alabama Gov. Robert Bentley today issued a state of emergency, warning that there may be a temporary gas shortage in parts of Alabama. The announcement, he said, would help push through a waiver lifting the US government's limit on the number of hours a driver can transport gasoline.
The Pipeline and Hazardous Materials Safety Administration among other US agencies was investigating Monday's incident as well as the one in September. The Alabama Forestry Commission was also assisting by monitoring the wildfires within the containment lines.
The fire from the pipeline was still burning but there was no impact to the quality of air, company officials said.