— -- A grandfather from Michigan who's been battling cancer for almost two years now was told 10 days ago he has about two to 10 weeks to live.
Despite recommendations to look into hospice care, Kenneth Broskey, 69, is still working full-time as an Uber driver and real estate agent in the Detroit area.
Broskey, from Livonia, told ABC News today he's trying to raise as much money as he can so his daughter, 46, and his two grandchildren, ages 13 and nine, have a place to live when he's soon gone.
"Once I pass away, chances are my daughter, who's a part-time waitress at a small restaurant in Livonia, will lose the house we live in because she won't be able to afford it anymore," Broskey said. "So I'm doing everything for her and my grandkids at this point. When you find out you're dying, you realize your family and friends are so important."
And thanks to a fateful Uber ride three weeks ago, Broskey is now over $22,000 closer to paying off his family's $95,000 mortgage.
During that ride, Broskey met Roland Gainer, a 22-year-old student at Washtenaw Community College who needed a ride to downtown Ann Arbor to meet up with some friends. Gainer said he started chatting with Broskey and the casual conversation got deeper when he learned Broskey had terminal cancer -- stage four oropharyngeal cancer with lung metastases.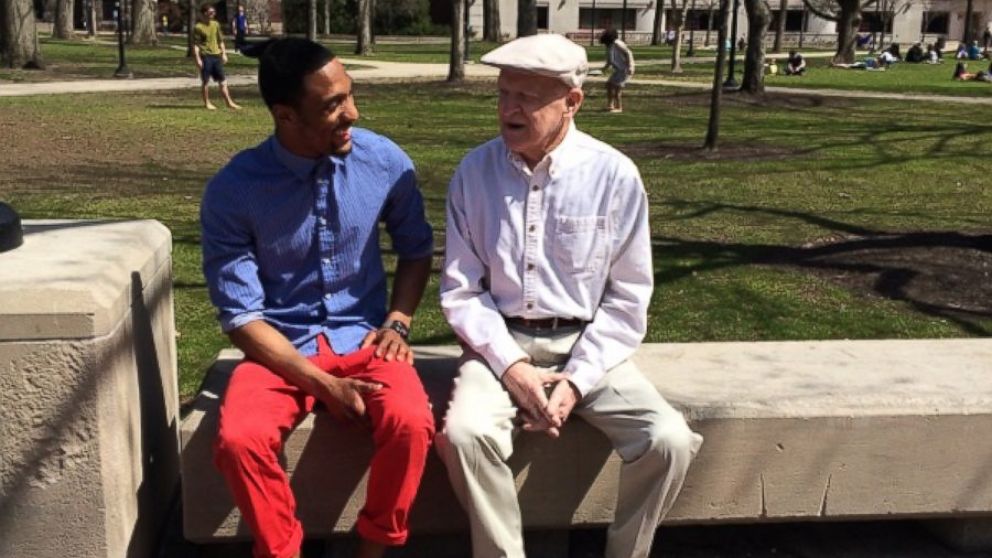 "I was asking him if he liked Uber driving and then he explained how much he loved it because he got to meet new people, and it was also helping him earn extra money before dying because he had head, tongue and throat cancer," Broskey told ABC News today. "I felt super-compelled to help him."
Gainer and Broskey traded numbers, and Gainer turned to the owner of a popular eclectic barber shop in Detroit for ideas on how to help Broskey, he said.
Sebastian Jackson, owner of "The Social Club" barber shop, said he got Broskey connected with a communications expert named Karen Dumas in the area, and the three of them worked together to start a GoFundMe account for Broskey this past Monday.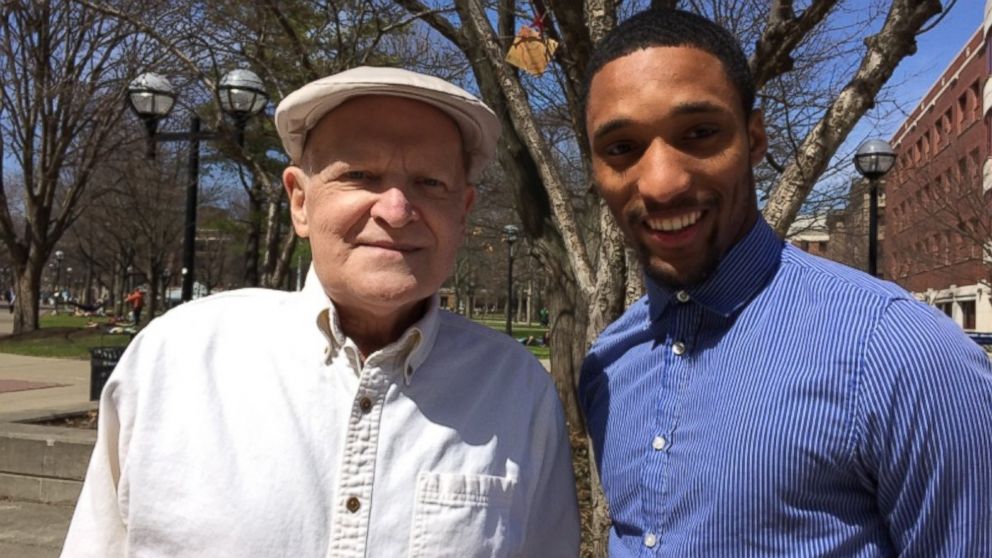 "It's so inspiring to see racial and generational gaps be broken for a good cause," Jackson told ABC News today. "I wanted to help in any way I could."
Over $22,000 was raised within three days, $5,000 of which was donated by Uber, the company's Midwest representative Brooke Anderson told ABC News today.
"The company will continue donating an additional $1 for every rider who uses the promo-code "UberPartnerKen," through April 20th," Anderson added. "Ken is part of the community, and we were so struck by how he's continuing to support his community and family every day even in the face of such challenges."
"The Social Club" barber shop also held a fundraiser dinner on Wednesday that raised an additional $400 to $500, Gainer and Broskey said.
Broskey said though he's been given an estimated two to 10 weeks left, he feels fine, and he's going to keep driving with the help of morphine pills.
Gainer and Broskey also continue to chat every day, and they're "tight friends," Gainer said.
"I admire him so much," Gainer said. "Oh my god, his love for his family is limitless. This man is dying of cancer, and yet he's still out there driving an Uber cab just for his family every day. That's indescribable love."