DELPHI, Indiana -- More than three weeks after the murder of two Indiana teens, the grandfather of one of the girls pleaded for the public's help to find their killer today.
For the first time since the girls' deaths, Mike Patty — with his wife, Becky Patty, who appeared emotional, by his side — addressed reporters in Delphi, Indiana, this morning, saying the last thing he said to his granddaughter Liberty German before she died was "I love you."
"In our house [the last sentence] is always, 'I love you,'" he said. "Before they go to bed, when they get up, drop them off for school ... it's always 'I love you.'"
The trauma in Delphi began on Feb. 13 when German, 14, and her friend Abigail Williams, 13, went for a hike and didn't return. Their families reported them missing, and the next day, the girls' bodies were found in nearby woods.
Police have released this photograph of a man who they say is the prime suspect in the investigation, but his identity is not known, and no arrests have been made.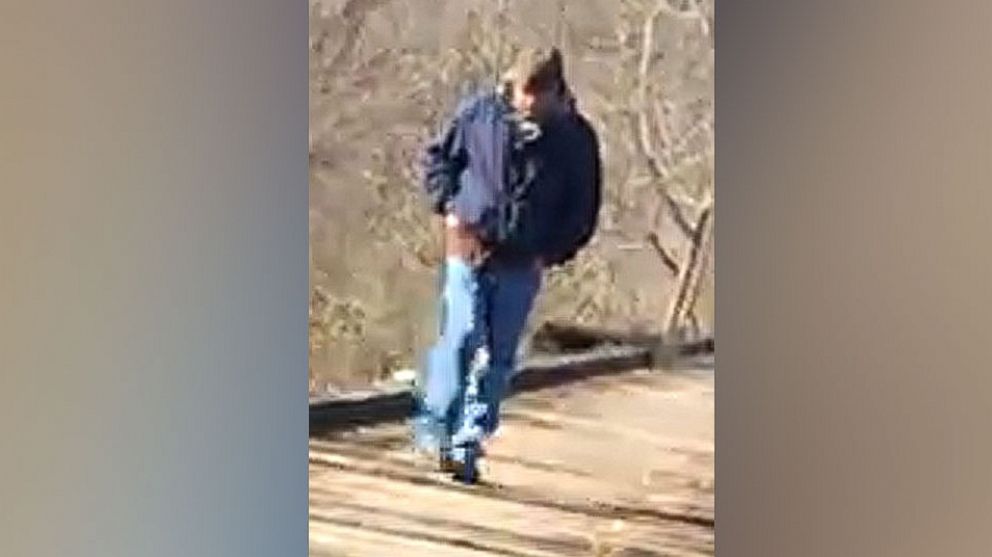 Mike Patty this morning pleaded with the public to study that photo, as well as a brief recording recovered from one of the teens' phones and released by police, in which three words are audible: "down the hill."
"He's someone's neighbor, co-worker, family member, friend, husband or acquaintance," Patty said. "Somebody knows something."
"Look for someone who has recently changed their appearance ... If you think it could be but then say, 'No, he's not like that,' go with your initial instinct. Let law enforcement ... make that determination. However small it may seem ... please, we need your help."
Patty also read a statement on behalf of members of the Williams family, who have not spoken publicly.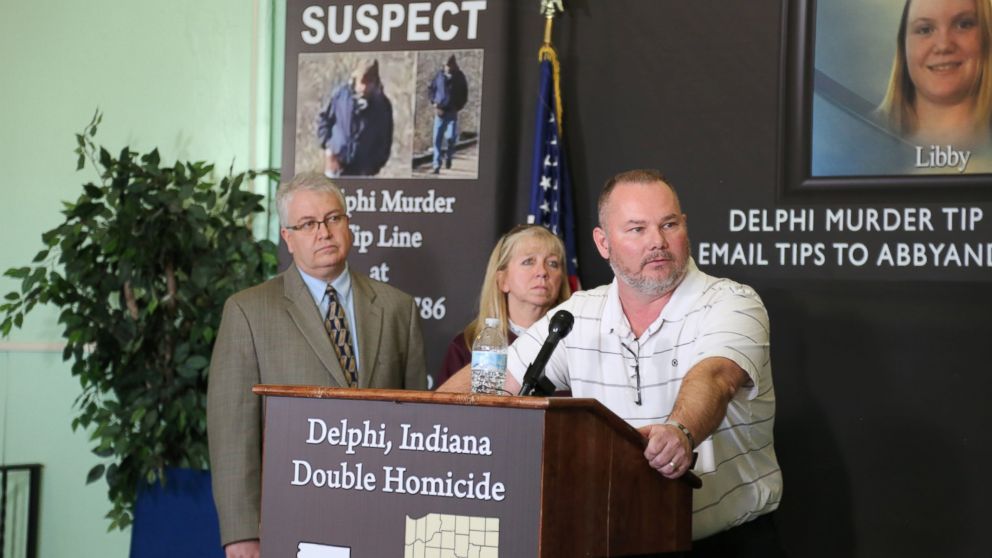 Police said today that 11,000 tips have poured in and a reward for information leading to an arrest in the case has grown to more than $224,000. Area residents are holding fundraisers and rallying in support of the girls' families, and the FBI has joined local and state law enforcement as investigators race to solve the case.
Patty said "the pain will always be there" but added that the support from the community has been "overwhelming."
Sgt. John Perrine of the Indiana State Police this morning said he's confident the investigation will lead to the person responsible.
Carroll County Sheriff Tobe Leazenby agreed, saying, "We will get that justice."
People can provide information by calling a tip line at (844) 459-5786. Information can be reported anonymously. Tips can also be emailed to abbyandlibbytip@cacoshrf.com.