Grandparents of shackled children say 'God called on' parents to have so many kids
The couple was arrested after one child broke free and called police.
January 16, 2018, 5:33 AM
— -- The grandparents of 13 children allegedly abused and kept shackled to beds in their Southern California home said the parents had so many kids because "God called on them."
ABC News spoke with the parents of David Turpin, who was arrested along with his wife Louise on Monday for holding their 13 children "shackled to their beds with chains and padlocks in dark and foul-smelling surroundings," the Riverside County Sheriff's Department office said in a statement.
James and Betty Turpin, David's parents, live in West Virginia and told ABC News they are "surprised and shocked" by the charges. They said they had not visited their son or children in four or five years, but spoke to David once or twice a month.
On their last visit to Perris, California, about 27 miles south of San Bernardino, the grandparents said the children "looked thin," but seemed like a "happy family."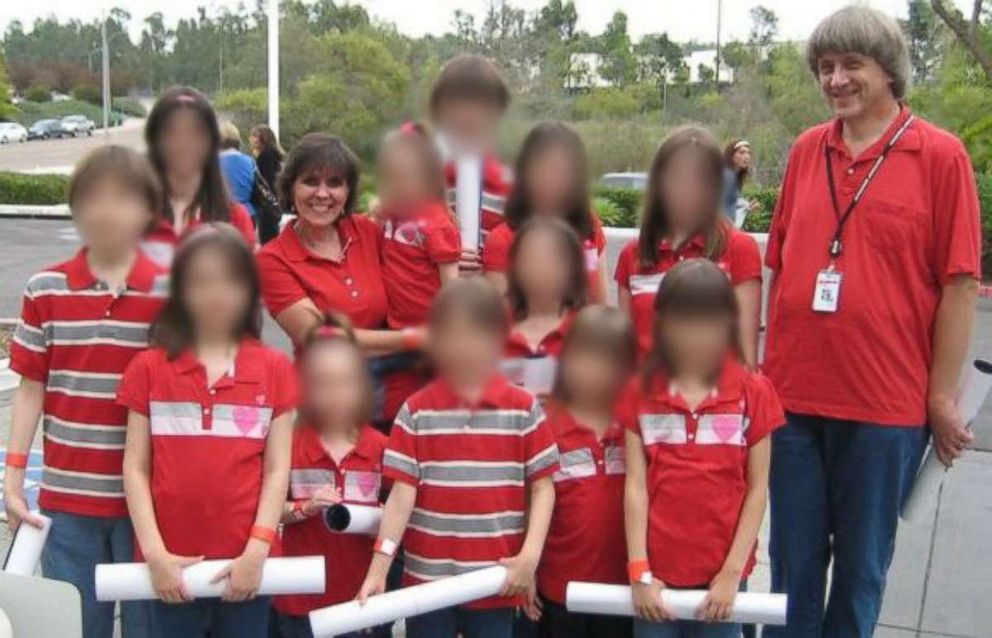 State records show the children were home schooled. The private school the kids attended, Sandcastle Day School, had the same address as the family home and the six attendees were all their children.
James and Betty Turpin admitted the children were given "very strict home schooling," and they were required to memorize long passages of the Bible.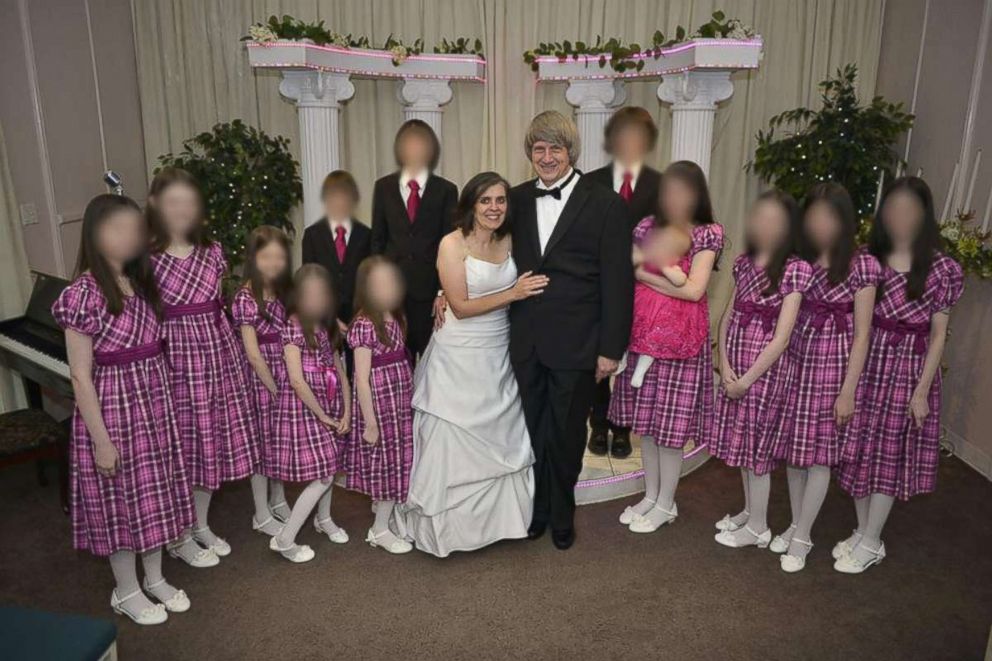 The grandparents said their son was raised Pentecostal, but the couple did not attend a church in California. The grandparents also said they had no friends or community they were aware of.
David's parents said he worked as a computer engineer and graduated from Virginia Tech.