Subtropical storm Alberto has begun to make its way toward the Florida Panhandle.
Governors in Mississippi, Alabama and Florida have already declared a state of emergency.
Gusty winds from Pensacola to Miami Beach forced lifeguards to post red flags on the beach, warning swimmers and waders about rip currents and high surf conditions.
"These swells are likely to cause life-threatening surf and rip current conditions, according to a statement issued by the National Hurricane Center.
The storm's center was 95 miles south of Apalachicola, Florida, at 11 p.m. Sunday and moving northwest at 9 mph. The storm was showing sustained winds of 65 mph.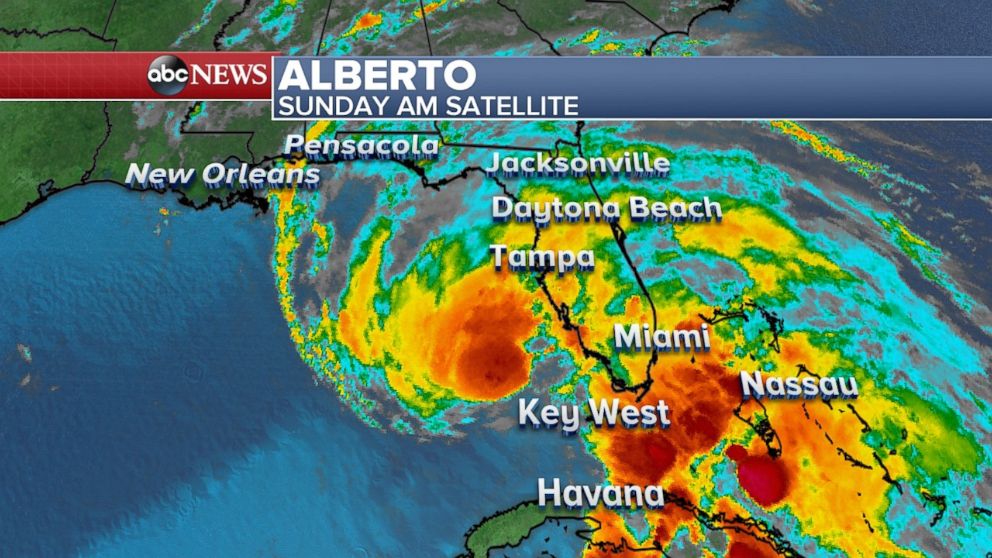 The Music Explosion event in Miami, billed as "one of the world's greatest air shows," was canceled by the City of Miami Beach.
"The safety of the public, the VIP guests and the performers was paramount in making the decision to cancel the concert," according to a warning on the event's website.
Tropical storm warnings and watches remain in effect for parts of the Mississippi coast all the way to the western Gulf Coast of Florida.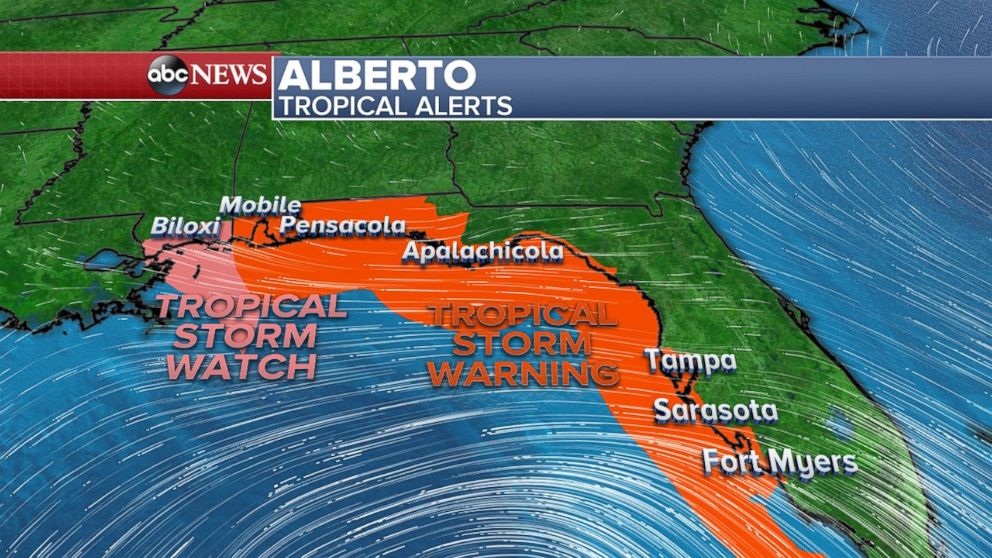 While no mandatory evacuations have been ordered, some boat owners aren't willing to wait out Alberto.
Bill Dabney of Oxford, Mississippi, is planning to get to drier pastures.
"It's just not worth it to us," he told ABC affiliate WLOX. "Children, wife. No need in scaring anybody. Including myself."
Another Mississippian boater Tim Chapin told WLOX he safely moved one of his vessels out of the harbor.
"It's one of those close calls," he said. "It's the safest thing."
But his other boat, a 32-foot Carver, has nowhere to go.
"In our case, it's a big issue to move a boat because at this point, we don't really have a location to move it to," he said.
While Sunday had started off as a "really nice day," according to a spokesman for Gulf Shores, Alabama, there had been a concerted effort to warn people to prepare for the worst and staff started clearing culverts to be able to handle the heavy rains.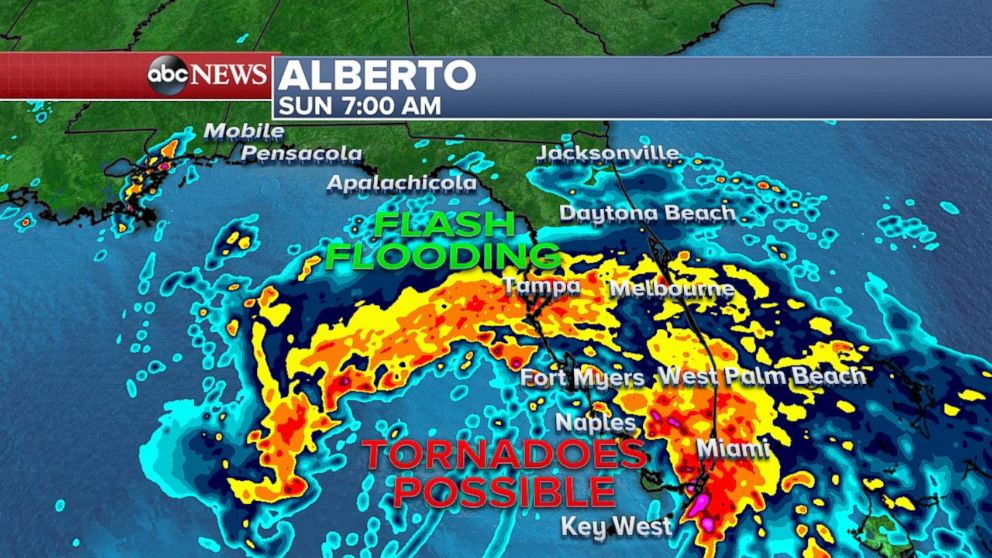 By Memorial Day, Alberto is forecast to make landfall along the northern Gulf Coast.
The following day, Alberto, or what remains of it, will move toward the Tennessee Valley.
ABC News' M.L. Nestel and The Associated Press contributed to this report.