— -- The gun that was used in the fatal shooting of a young woman on a San Francisco pier had been stolen from a federal agent's car, officials said.
The Bureau of Land Management released a statement today saying that the gun involved in the shooting of Kate Steinle was government property and belonged to one of their enforcement rangers who was on "official government travel."
"The firearm in question was issued to a Bureau of Land Management Law Enforcement Ranger," the statement reads, indicating that it was a government-issued weapon.
According to the statement, the agent's car was "broken into and the theft occurred."
A BLM official told ABC News that the theft took place on June 27 in San Francisco and the firearm was secured in the vehicle at the time it was stolen.
The statement indicated that the theft was immediately reported to the San Francisco police.
Francisco Sanchez was charged with murder in connection with the July 1 killing, which sparked a debate about immigration because he had been deported several times.
Sanchez told ABC affiliate KGO-TV that he was responsible for the shooting during a jailhouse interview but has since said that it was an accident.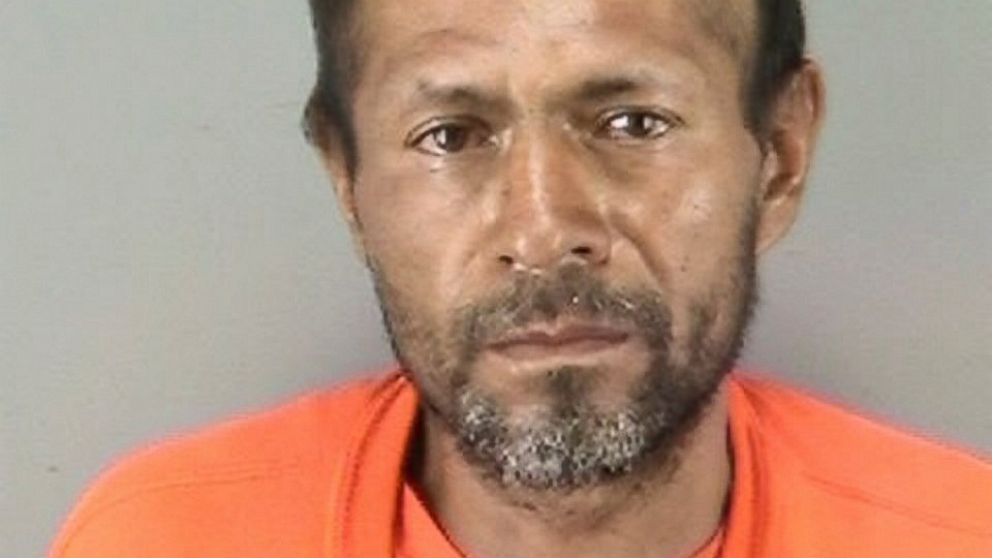 He told the station that he took sleeping pills and started wandering around the pier where Steinle was walking. At some point he picked up a gun and it went off, he told the station.
There has been no suggestion that Sanchez was involved in the theft.
At his arraignment Tuesday, public defender Matt Gonzalez said it is "very likely that this was an accidental shooting."
Sanchez, 45, pleaded not guilty to murder and was held on $5 million bail, according to court records.
Sanchez has five previous convictions for re-entry after deportation, according to court records. He was on probation in Texas at the time of the shooting and served federal time for sneaking back into the country.