— -- As police continue searching for the gunman who fatally shot eight Ohio relatives "execution style," including a woman as she was lying in bed with 4-day-old baby, chilling 911 calls reveal the moments the victims' loved ones found themselves at crime scenes.
One woman called 911 sounding frantic and out of breath, telling a dispatcher, "I think my brother-in-law's dead ... There's blood all over the house." She then says it looked like someone else was dead there, too, before weeping into the phone.
In another 911 call, a man says: "I just found my cousin with a gunshot wound."
"Is he alive?" the dispatcher asks.
"No, no," the caller says.
Seven of the victims were found Friday in three homes along the same road in Peebles, a small village about 70 miles east of Cincinnati. The eighth victim was found later than the others in nearby Piketon, officials said.
The victims were all members of the Rhoden family, officials said today. They were identified today as: Hannah Gilley, 20; Christopher Rhoden, Sr., 40; Christopher Rhoden, Jr., 16; Clarence "Frankie" Rhoden, 20; Dana Rhoden, 37; Gary Rhoden, 38; Hanna Rhoden, 19; and Kenneth Rhoden, 44.
Sharon Fulton, the wife of a pastor at the Union Hill Church, said some of the victims used to go to their church and that she was in contact with the victims' family.
In this town "everybody knows everybody, almost," she said. "When one hurts, we all hurt."
Fulton said people living in the village "work for what they have."
"They don't have much because the jobs are scarce around here," she said of Peebles, which had a population of 1,782 at the time of the 2010 census.
Fulton said the shootings were shocking "because you don't hear that around here. It's something you don't hear of, especially with one family."
"It's sad," she said. "We know the grandparents ... they're around our age. ... What if that was my family? I don't know how they're handling this."
Some of the victims appeared to have been killed in their sleep and were found shot to death in their beds, Ohio Attorney General Mike DeWine said. One victim, who appeared to be a mother, was killed lying in bed with a 4-day-old baby, he said.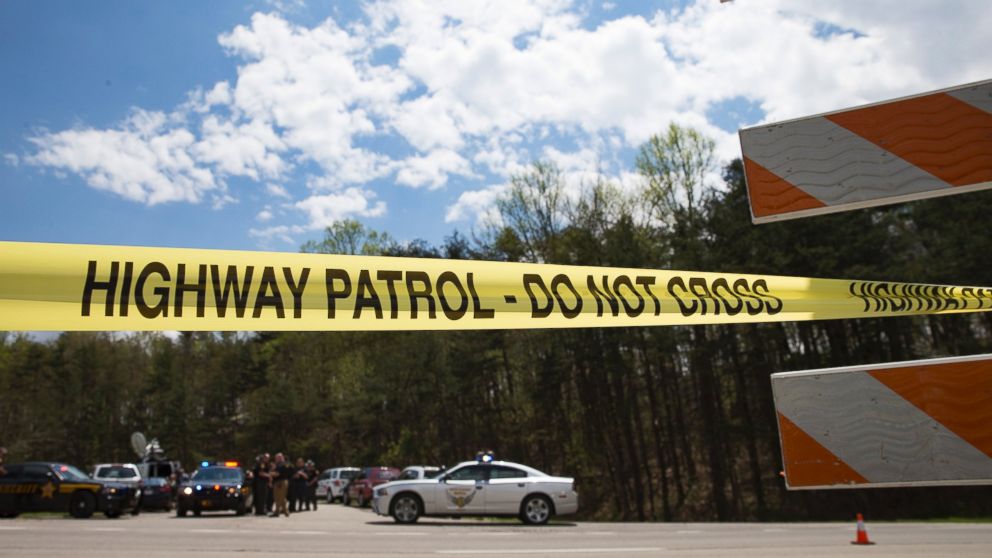 Three young children -- the 4-day-old baby, a 6-month-old baby and a 3-year-old -- were found unharmed at the various shooting locations, Pike County Sheriff Charles Reader said.
While residents of the county "should not panic," they should "be careful," said DeWine.
"There are different theories that we're looking at," he said.
Jamie Smith, a barista at the town coffee shop, told ABC News "nobody seems fearful... it's just a lot of unanswered questions as to who it could have been."
Smith said the town is so small that it has two traffic lights.
"It's been more of a quiet day here in our little town," Smith said. "But we pull together when tragedy happens, and we come out stronger."
Agents with the Ohio Attorney General's Bureau of Criminal Investigation (BCI) were leading the ongoing investigation at the request of Pike County Sheriff's Office, officials said. Numerous other law enforcement agencies from nearby counties were offering support.
Cincinnati-area businessman Jeff Ruby has offered $25,000 for information that leads to the gunman's arrest, officials said today.
"This is a devastating time for a family," Reader said at a news conference Friday, noting the crime had shocked the rural community.
"We've never had a shooting with eight victims," he said. "We'll find who did this."
The victims' bodies have been transferred to the Hamilton County Coroner's Office and at the request of the Pike County coroner, the same pathologist will perform all of the autopsies, officials said today. The process is expected to last through the weekend.
ABC News' Rex Sakamoto and Devin Villacis contributed to this report.
Get real-time updates as this story unfolds. To start, just "star" this story in ABC News' phone app. Download ABC News for iPhone here or ABC News for Android here.