— -- Halloween displays normally featuring ghosts and goblins are getting a current events makeover in this heated election season.
LaRethia Haddon, 56, has decorated her yard with a face-down dummy for the past 20 years. This year, the Detroit resident decided to focus on current events at the suggestion of her grandkids.
Haddon's front yard Halloween decorations now include dummies staged to look like a scientist inspecting damaged Flint water, a backpack bomb, a mother cradling her dead child, a carjacking victim, and a shooting victim with his hands up in the air.
"I was going to put a monster out and the kids said kids are not afraid of monsters anymore," Haddon told ABC News. "They said, 'We're afraid of going outside because we're going to get kidnapped, afraid of getting shot, afraid of predators, afraid to drink our water because of Flint.'"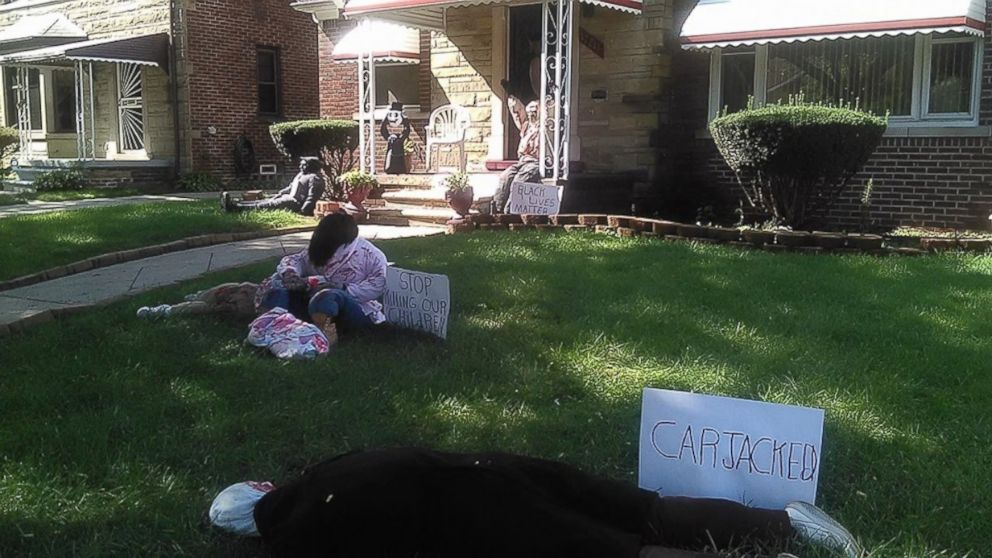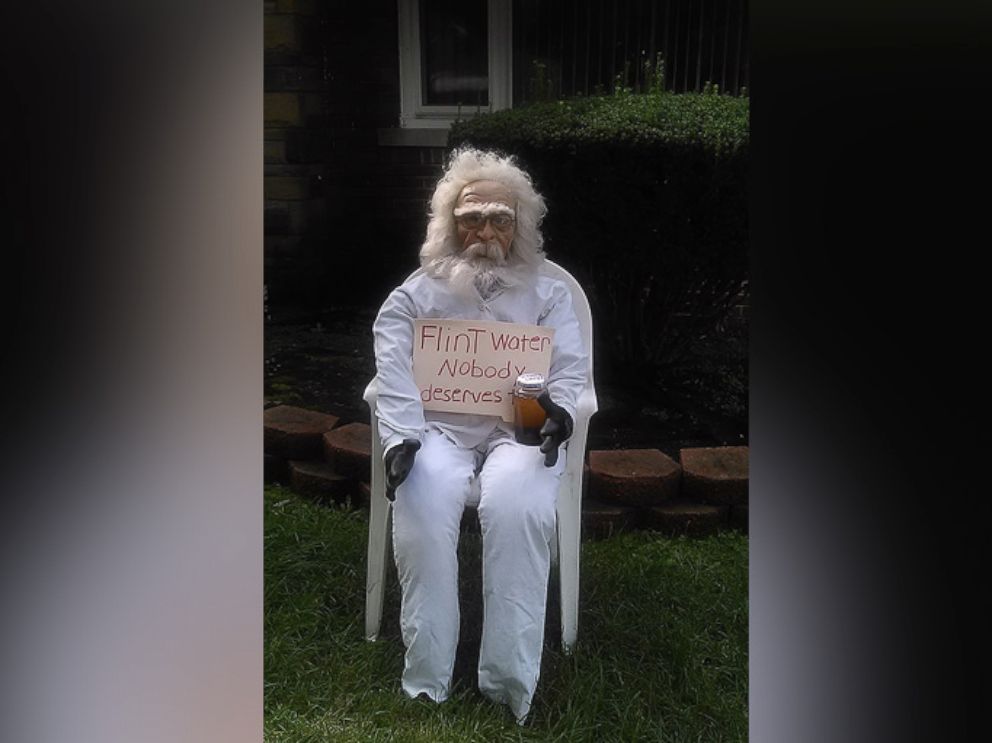 She added: "That just hit my heart."
The eldest of Haddon's 10 grandchildren helped her create the current events Halloween display. She said they told her "thank you" when they saw the final result, as did the dozens of people who pass by her house daily.
"People are just standing out there and looking and crying and it's touching them because they're all things that are going out on the world," she said. "The message is we've got to start working together and stop hating each other."
Thousands of miles away, in Connecticut, Matt Warshauer chose to focus his Halloween display on the election itself.
Warshauer, a political history professor at Central Connecticut State University, built a 60-foot long, 8-foot cardboard wall outside his West Hartford home to replicate Donald Trump's proposed wall between the U.S. and Mexico.
"Each year I do a political or historical theme and this year was a no-brainer," Warshauer, a father of three, told ABC News. "How could you not do the 'Trump Wall?'"
Warshauer's display features skeletons around the wall holding signs like "I'm not a criminal," and "We are all immigrants," in response to statements made about immigrants by Trump, who is symbolized with a Styrofoam cut-out.
The display also features Hillary Clinton in red, white and blue on a donkey using reins made of chains, and Bernie Sanders jailed by the Democratic National Committee.
"My goal is to get people to think," Warshauer said. "I'm a teacher. I'm a historian."
He added: "I want people to look at history and I want people to look at our politics in a thoughtful way. I'm not asking people to think what I think but I am asking people to think. That's my goal."