'Hangover' Producer Turned Prison Mentor Offers California Inmates New Hope
Scott Budnick says he has mentored, hosted writing classes for 1,200 prisoners.
— -- As valedictorian of his graduating class, 26-year-old Sean Wilson was beaming as he got in line with about 100 other men to receive his college diploma.
But this wasn't a typical college graduation.
Wilson and his fellow classmates are all convicts, serving time at California's Ironwood State Prison, and this graduation ceremony was held behind bars with correction officers watching close by.
Many of these inmates were able to get a college degree thanks to an unlikely advocate.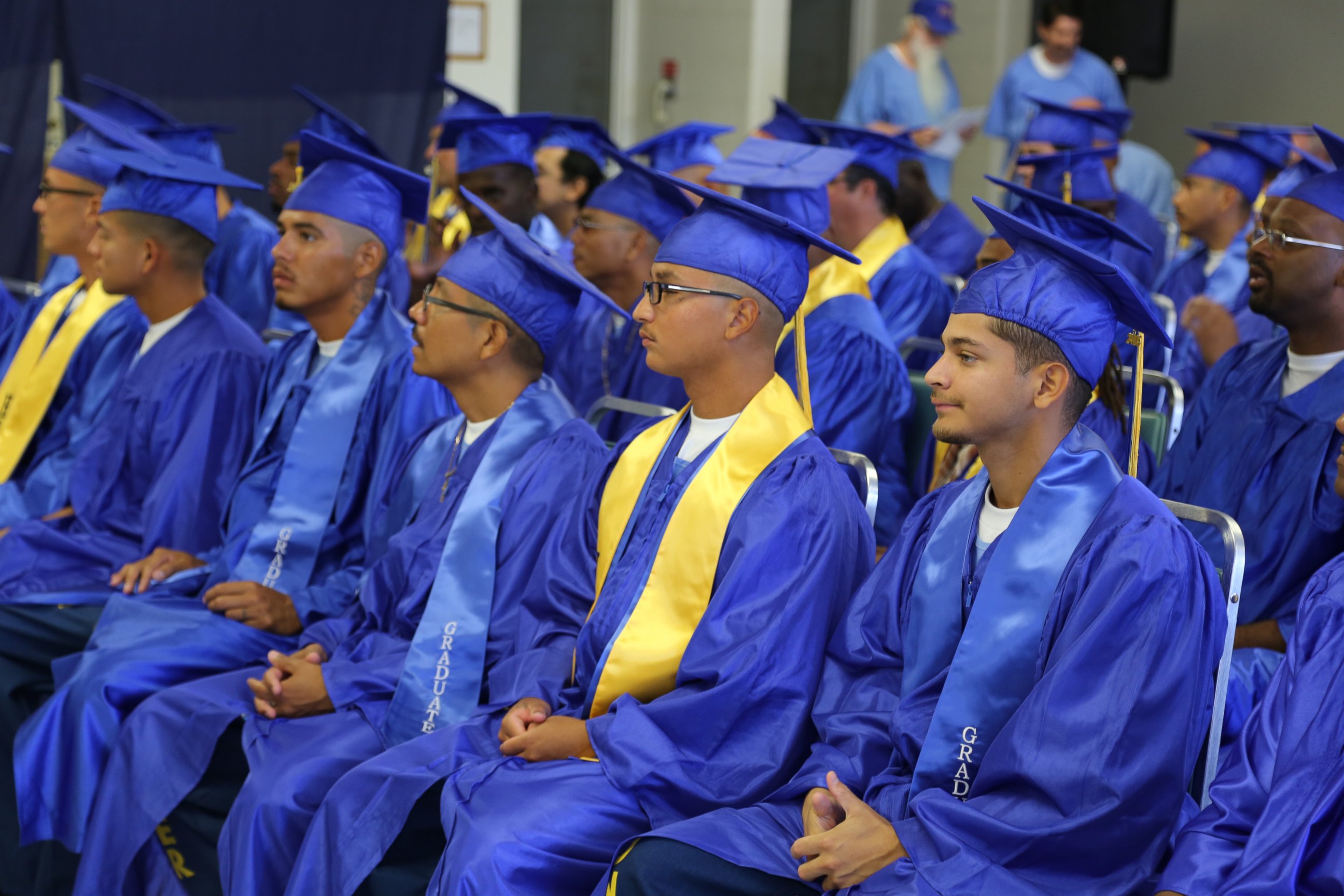 Scott Budnick, a former Hollywood producer best known for "The Hangover" franchise, is now a regular face in around 20 of California's 34 state prisons, where he works to mentor and rehabilitate inmates who are in prison for everything from armed robbery to murder.
"I am interested in dealing with anybody who wants to change, or doesn't really know the path to take to get there, or needs the help to get there," Budnick said.
Budnick first embarked on this mission a decade ago when a colleague invited him to attend a writing class at a prison.
"I walked into Juvenile Hall for my first time and sat down with a bunch of kids facing life ... in prison, and that day changed my life," he said.
That experience gave Budnick a reality check about how he was living his own life.
"I was just in this Hollywood bubble," he said. "Going to nice restaurants every night, going to nightclubs and partying with D-list actors and thinking that was cool, and that's not how I was raised. ... I had lost that desire to give back, and I wanted to reclaim it."
Budnick did so by hosting creative writing classes at prisons like Ironwood, working with inmates in all forms of writing, from screenplays to poetry.
"As soon as they start to see themselves as a writer or see themselves as a poet or screenwriter or novelist, then they don't see themselves as a gang member or a criminal," he said.
And that's what happened to Sean Wilson.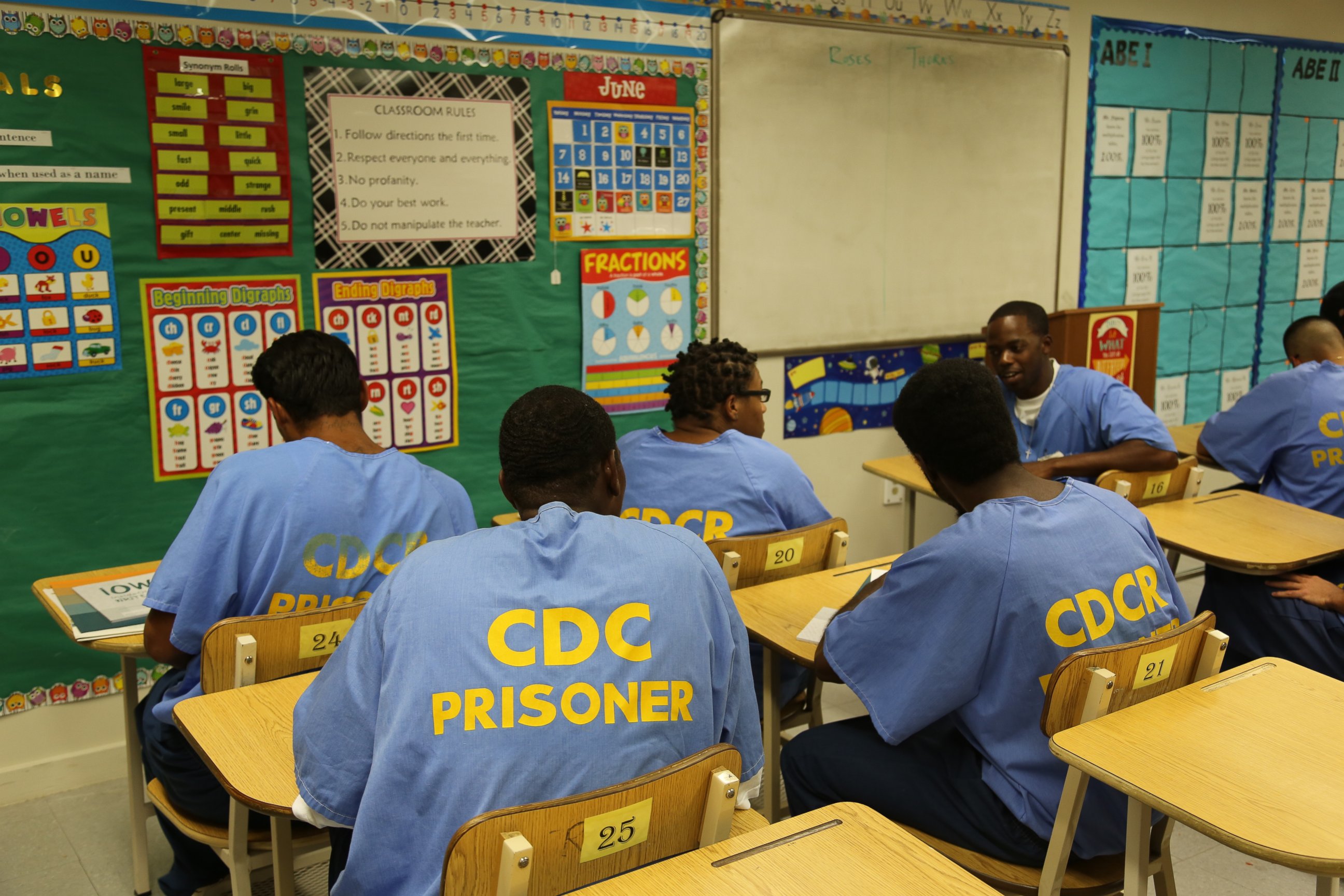 Growing up, Wilson said he had big dreams of being a football star. But raised by a single mom, he said he started "looking for a father figure" in the wrong places.
"I really didn't have an identity of who I really was," he said. "I think I sought the wrong male role models and I think that's kind of where everything went wrong."
At 16 years old, Wilson was arrested for armed robbery and assault with a deadly weapon. He was sentenced to 10 years in prison. He said the thing he remembers about the day he was sentenced was the look on his mother's face.
"I had an idea of how much time that I would do, so it really didn't bother me," Wilson said. "But my mother's face ... it looked like she was at my funeral."
"I couldn't believe that I had did this to my mother," he continued. "That I was just so selfish and careless about everything that she had did for me growing up, all the sacrifices she had made for me. ... I made my mother feel like she failed as a mother."
Wilson spent his first few years in prison trying to figure out how he was going to pass the time.
"I had nothing to do," he said. "There was no education. There was nothing for me to be involved in, just a place to work out in a gang of people who are never going home."
When he first met him, Budnick said Wilson was a kind of a "super gangster." But as he got into the writing program, he started to see a change in him.
Inmate Sean Wilson, 26, worked with Hollywood producer Scott Budnick to get an education.
One of the inmates Budnick mentors there is Jose Flores, who is currently serving a life sentence for robbery, extortion and possession of a firearm as a convicted felon. He was placed in the SHU because of his alliances with prison gangs.
Due to prison restrictions, the most Budnick can do in working with Flores is talk with him through the door of his cell and be a mentor of sorts.
"Jose is probably the most interesting guy there," Budnick said "He has been used to people telling him he is no good his whole life. ... He said not until we showed up on that day that he made the decision to change."
Budnick admits that while he extends his mentorship to all kinds of criminals, there are some extreme cases that he won't work with.
"When I find out they commit an offense that's really, really egregious that I can't even wrap my mind around, often times it's very hard core like a sex offense, it's something that I don't really know how to deal with," he said. "Also when someone has a really severe mental health issue, or has a severe substance abuse issue, then that really changes the game."
But he said he does try to look past their crimes and see the inmates for the people they used to be before they were incarcerated. If the prisoners are willing to do the work, then Budnick believes they deserve a second chance.
"We're talking about human beings that are sons, fathers, that are brothers, that are mother's children that their mother hasn't been able to hug in decades," he said. "And to understand someone, to have empathy for someone, even someone who commits the worst act ... when you see pictures of [Jose Flores'] family ... this is why we want him to be a better person. This is why we want to support him in his growth."
When asked if he has gotten any responses to his program from victims of the crimes these men committed, Budnick said it's been a "diverse" reaction.