Parts of the Big Island of Hawaii were dusted with Christmas snow following a blizzard warning on Christmas Eve.
Interested in
?
Add as an interest to stay up to date on the latest news, video, and analysis from ABC News.
The two highest mountain peaks on the Big Island, Mauna Kea and Mauna Loa, got a White Christmas, webcams revealed this morning. Mauna Kea stands at 13,796 feet above sea level, and Mauna Loa at 13,678 feet.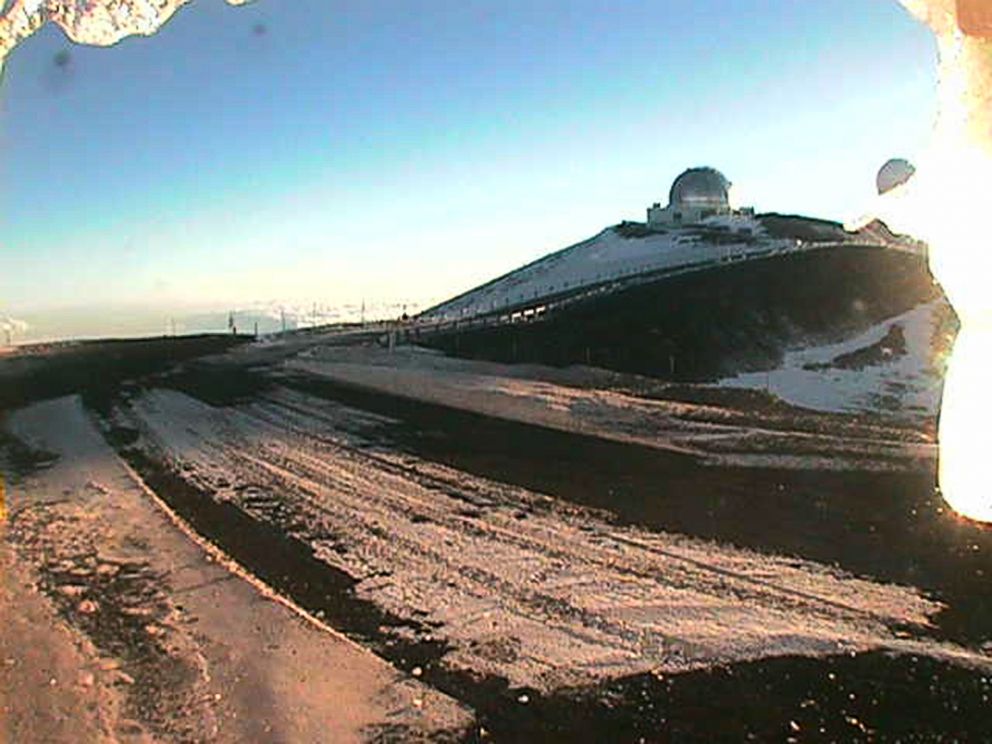 To reach blizzard level, winds must be at least 35 mph or greater with falling or blowing snow that reduces visibility to a quarter mile or less for at least three hours, according to the Weather Channel.
The snow likely melted quickly, as the temperature reached 57 degrees by 8 a.m. local time with sunny skies, according to local weather reports.
The flash flood watch issued by the National Weather Service was in effect for the Big Island yesterday, while Mauna Loa remained closed.
"The USGS web cam shows plenty of snow at the summit crater, Moku'aweoweo and it looks like it'll be a white Christmas for the island, at least at our highest elevations on Mauna Loa and Mauna Kea," the Hawaii Volcanoes National Park stated on its Facebook page yesterday. "Take these closures seriously...earlier this year, park rangers rescued a backcountry hiker stranded in a blizzard for two nights."