— -- A helicopter crashed today near the USS Arizona Memorial in Pearl Harbor, the U.S. Coast Guard said.
Five people, including a family of four, were on board the single-engine helicopter, the Pali Momi Medical Center said, including a 15-year-old boy who was in critical condition following the crash. The Honolulu Emergency Services Department had earlier said the boy was 16.
Two other members of the family were taken to Pali Momi Medical Center in stable condition, according to a spokesperson. The fourth member of the family was treated at another hospital and released.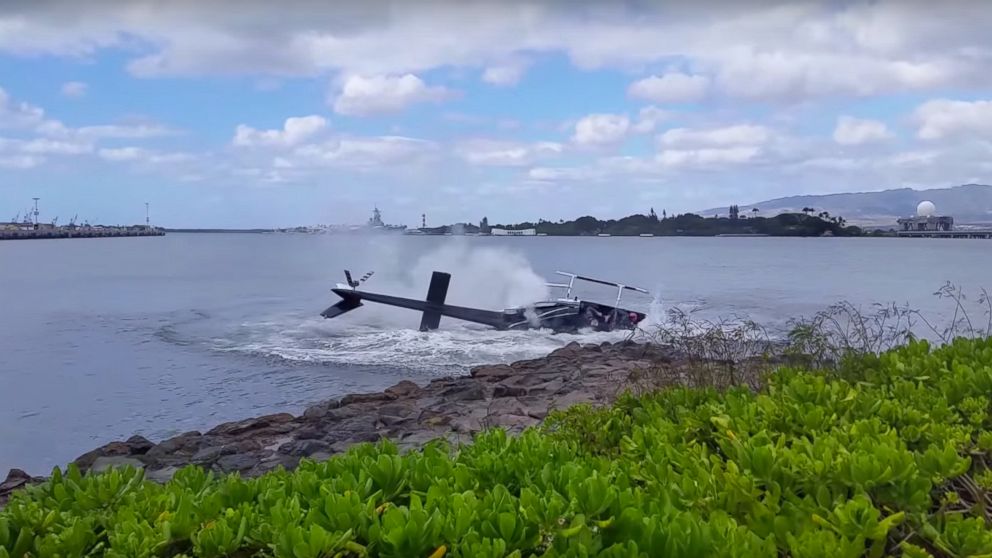 It's unclear whether the remaining passenger was treated or injured.
The helicopter pilot for ABC station KABC in Los Angeles, Scott Reiff, said there may not have been enough energy in the rotor system to cushion the landing.
"It appeared at some point that he lost some type of power," Reiff said.
Bystanders jumped into the water to help the passengers, the Honolulu Emergency Services Department said.
Witness Daniel Rose said one victim was under water for about three minutes.
"That was scary," Rose said. "We were thinking we were going to see a dead body come up."
A National Transportation Safety Board representative will investigate the crash when he or she arrives in Hawaii Friday.