— -- An executive at an Oklahoma food processing plant is being hailed as a hero after he used his training as a reserve deputy sheriff to shoot a violent attacker.
The alleged attacker, Alton Nolen, was fired from his job at Vaughan Foods outside of Oklahoma City on Thursday afternoon and went directly from the human resources office to the front office where he started attacking two female employees, police said. He had already beheaded one woman and stabbed the second victim multiple times when Mark Vaughan, the company's COO, shot him, police said.
Fired Oklahoma Food Plant Employee Beheads Woman, Attacks Another
"Mark put an end to the threat by shooting the suspect and saving the life of a second victim who was being actively attacked by the suspect," Oklahoma County Sheriff John Whetsel said in a statement released today.
"There is every reason to believe that the lives of untold others were saved who would have been targeted by the suspect if it hadn't been for Deputy Vaughan's actions," he said.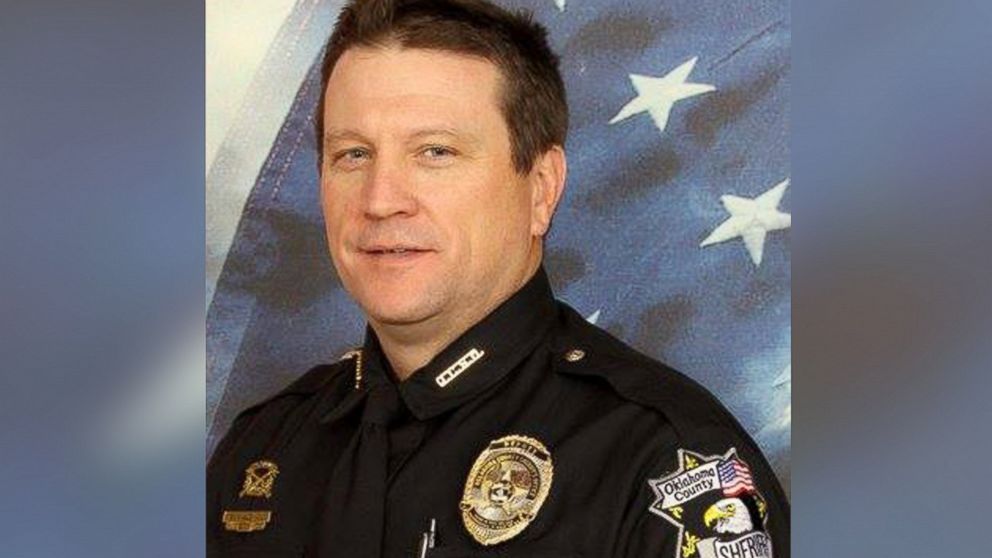 Authorities confirmed that Vaughan has been involved with the sheriff's office since 2010 and took a 10 month training course to be certified as a reserve deputy. He is a member of the patrol division, the Fast Action Support Team and the tactical team, Whetsel said.
"Mark Vaughan is an example of just how significant these men and women are to our citizens," Whetsel said in a statement. "Yesterday lives were saved and a criminal threat ended by the quick and unselfish response of Mark Vaughan."
Nolen has not been formally charged in the incident but has been named by Moore Police Department officials as the individual who beheaded Colleen Hufford, 54. He was stabbing Traci Johnson, 43, when Vaughan shot him.
"This was not going to stop if he didn't stop it," Moore Police Sgt. Jeremy Lewis said of Vaughan at a news conference today. "It could have gotten a lot worse."