— -- A school teacher heroically jumped in front of a colleague to shield her during a deadly shooting at a movie theater in Lafayette, Louisiana Thursday night, and one of the teachers was able to pull the fire alarm to alert authorities despite being wounded, according to Louisiana Gov. Bobby Jindal.
"Her friend literally jumped over her, and in her account actually saved her life," Jindal said at a press conference, after he visited with victims at a hospital. "If she hadn't done that ... that bullet, she believed it would have hit her in the head."
The account of heroism comes in the wake of the shooting at the Grand 16 Theater, which left three people, including the gunman dead and nine others wounded. Conditions and ages of those injured varied dramatically.
While both teachers were shot, one of them was able to pull the fire alarm to alert authorities, the governor said.
"Even though she was shot in the leg, she had the presence of mind to pull the fire alarm to help save other lives," Jindal said.
One of the teachers remained in the hospital Thursday night and the other was released, said Jindal.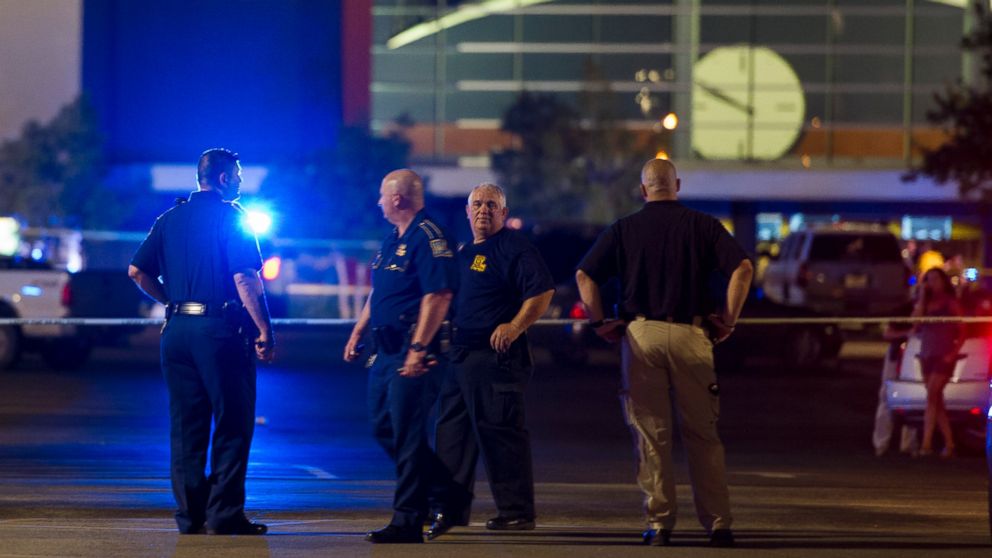 The teachers had been enjoying a night out before the new school year, Jindal said, and never expected to encounter a random act of violence.
"Today is a day that not only angers but saddens all of us," Jindal said. "This is an awful night that brings us together as a community."
According to ABC affiliate KATC, witness Tanya Clark said she was buying popcorn when a group of people ran over, telling everyone to run for their life. Clark first thought it was a prank, according to KATC, but when she saw a woman with blood on her leg, she grabbed her child and ran.
Victims' ages range from late teens to early 60s, police said.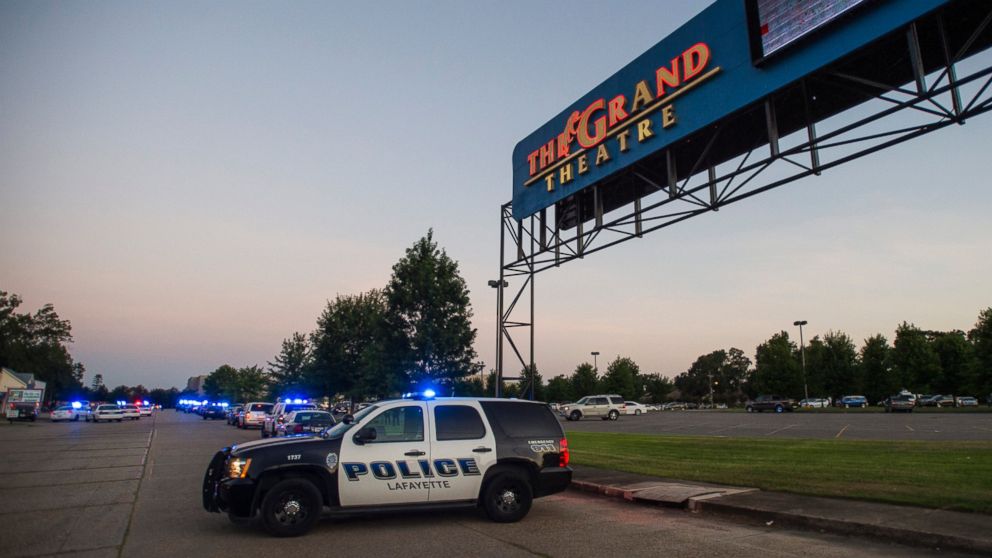 The gunman died from a self-inflicted wound, official said. The identity of the shooter is known but is not being released, police said. The motive for the shooting remained unclear.
More than 100 people were in the theater at the time of the shooting, according to Louisiana State Police. The movie "Trainwreck" was reportedly playing at the time, according to the AP.
"We heard a loud pop we thought was a firecracker," witness Katie Domingue told the Daily Advertiser, according to the Associated Press.
She said a man shot down into the theater. "He wasn't saying anything. I didn't hear anybody screaming either," Domingue said, according to the AP.
Get real-time updates as this story unfolds. To start, just "star" this story in ABC News' phone app. Download ABC News for iPhone here or ABC News for Android here. To be notified about our live weekend digital reports, tap here.