— -- Wind gusts caused construction scaffolding to collapse above a subway entrance in New York City's busy SoHo neighborhood, authorities said.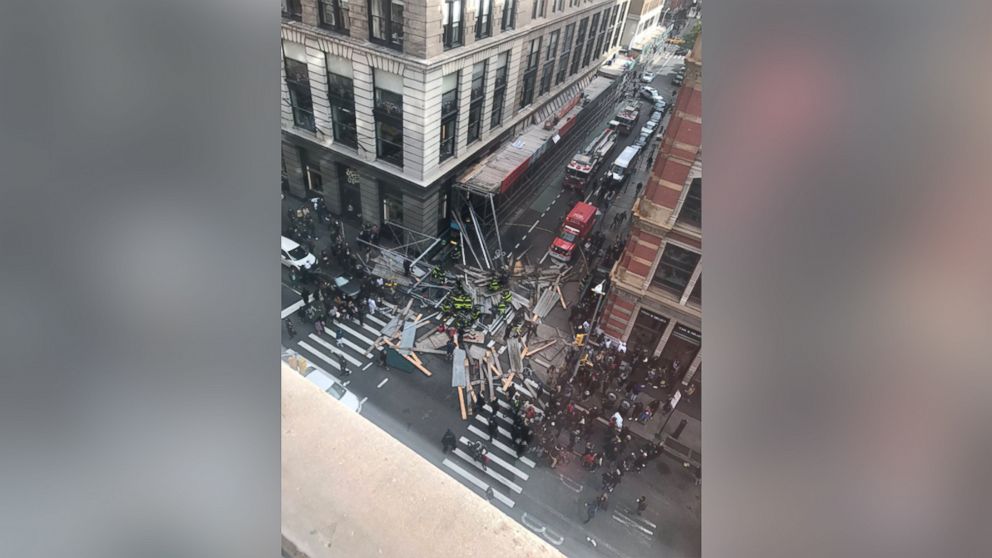 Five people suffered moderate to minor injuries in the incident around 11:30 a.m. local time on Sunday when wind gusts were reported to be around 30 mph to 35 mph. They were taken to Bellevue Medical Center.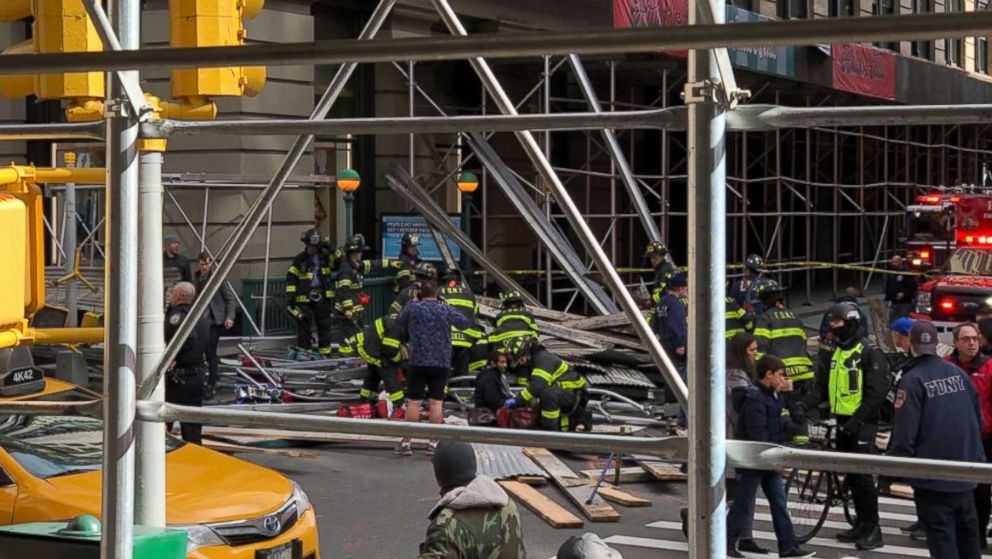 A New York City Fire Department official said the wind blew a piece of plywood that "acted like a sail" and brought the entire scaffold down. The official added that it was "absolutely" lucky no train had recently come into the subway station unloading passengers, which could have left more injured in the accident.
Passersby could be seen in video and photos on social media helping firefighters to lift lumber and metal siding that had fallen around the intersection of Prince and Broadway in the Manhattan neighborhood.