— -- High winds caused fires to spread across thousands of acres in Missouri on Thursday, generating whirling flames and wreaking havoc on thousands of acres of land.
"In my 39-year career, I have never seen anything like that before," Dean Cull, Deputy Chief of the Southern Platte Fire Protection District told ABC News today. "It was pretty cool."
But it was also pretty dangerous, according to Cull.
Sparks from a tractor ignited the fire in the Beverly and Waldron area on Thursday morning and it spread quickly as the wind hit speeds up to 50 mph, Cull said. The low humidity and high temperatures also stimulated the flames.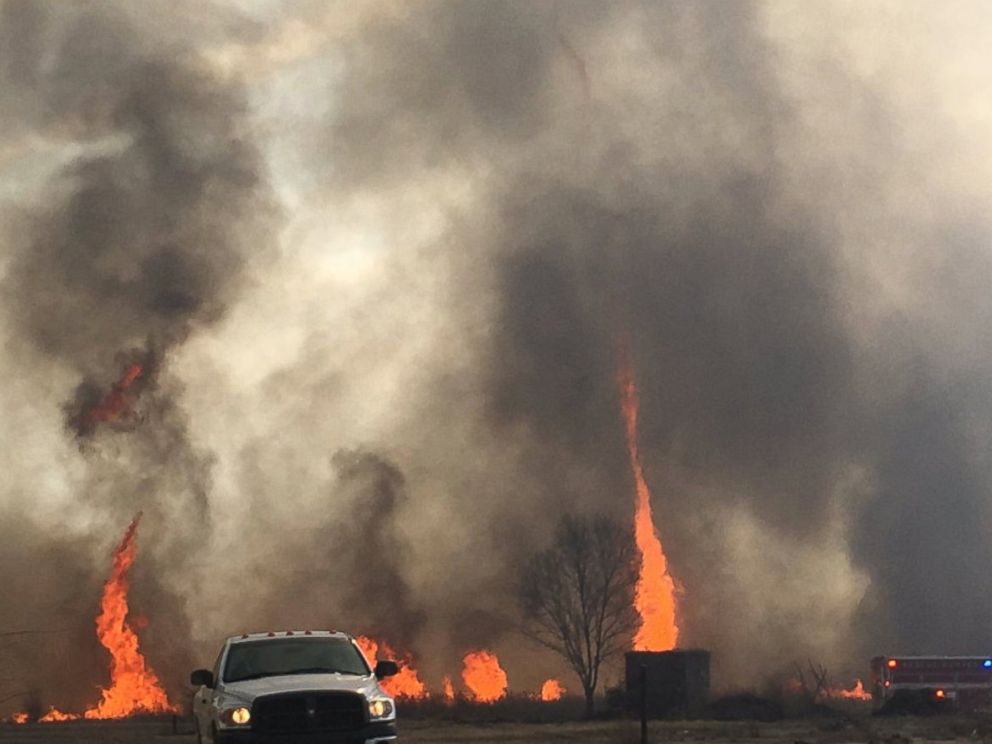 The inflow of the wind hitting the flames was colder than the fire, causing a "tornado affect." Whirls of flames were reaching heights over 10 feet at times, according to Cull, and caused the fire trucks to change their location numerous times to not get caught in the fire.
The fire department was finally able to put out the flames around 9:30 p.m. on Thursday, but Cull said the embers spread to nearby forests and caused some trees to burst into flames. Those fires will not be able to put out until the temperatures get colder, according to Cull.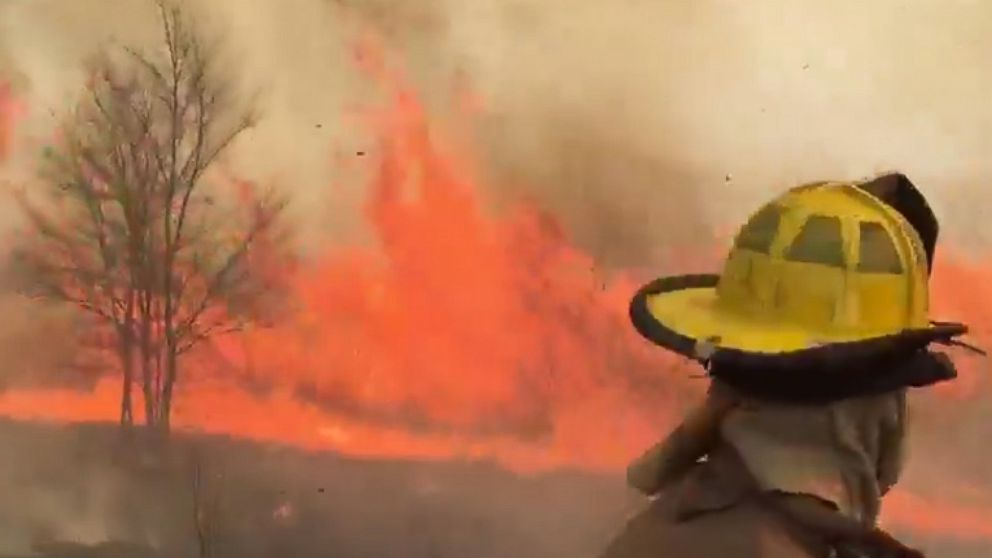 At least 1,500 acres of land have already been destroyed by the fire, Cull said.
Missouri was not the only state with intense fires yesterday. Texas, Kansas and Oakland also had grass fires ignite due to high temperatures and strong wind gusts. There are 24 states today under Wind Warnings and Advisories from California to New York.