This house may not be haunted, but it is going viral.
Nearly one month out from Halloween, one realtor's four-bedroom Lansing, Michigan, listing has garnered some seriously-spooky attention, thanks to a masked man hanging out in a few of the detailed photos.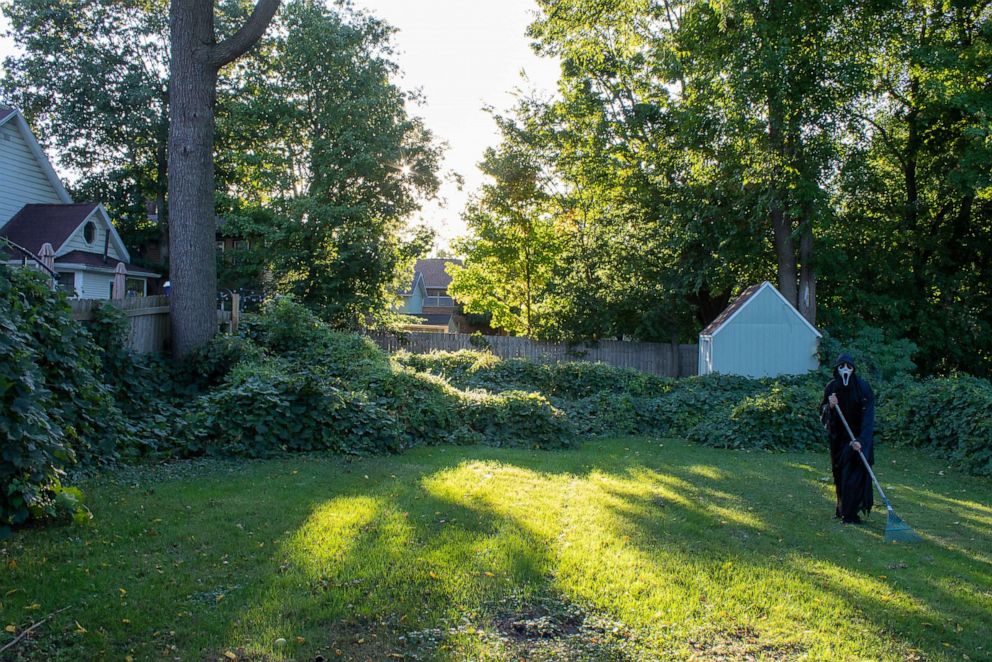 One creative Century 21 broker, James Pyle, shared a few photos of a man dressed in black robes wearing a mask from the "Scream" film franchise, who appeared in various poses around the home.
"Halloween is my favorite holiday and so we thought this would be good season to incorporate doing something fun with a listing," Pyle told ABC News. "The homeowners are very good friends of mine and they told me 'do whatever you want, have fun with it.'"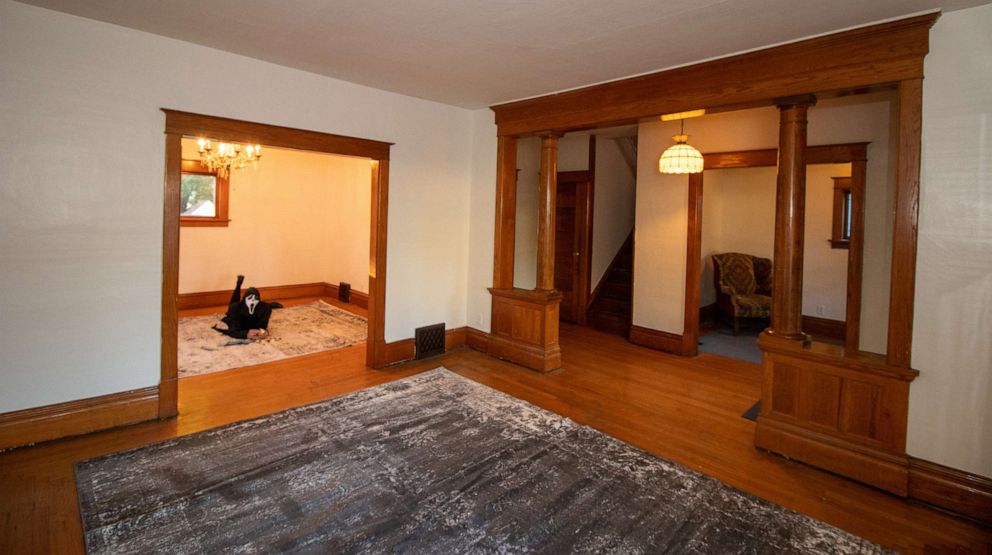 From raking leaves in the backyard and carving a pumpkin in the quaint kitchen to using the bathroom and hiding behind a sheer curtain, the unique shots quickly helped the home get some additional attention online.
Turns out the man behind the iconic black and white Ghostface mask was the listing agent himself, who told ABC News he enlisted the help of his friend Bradley Johnson to take the photos.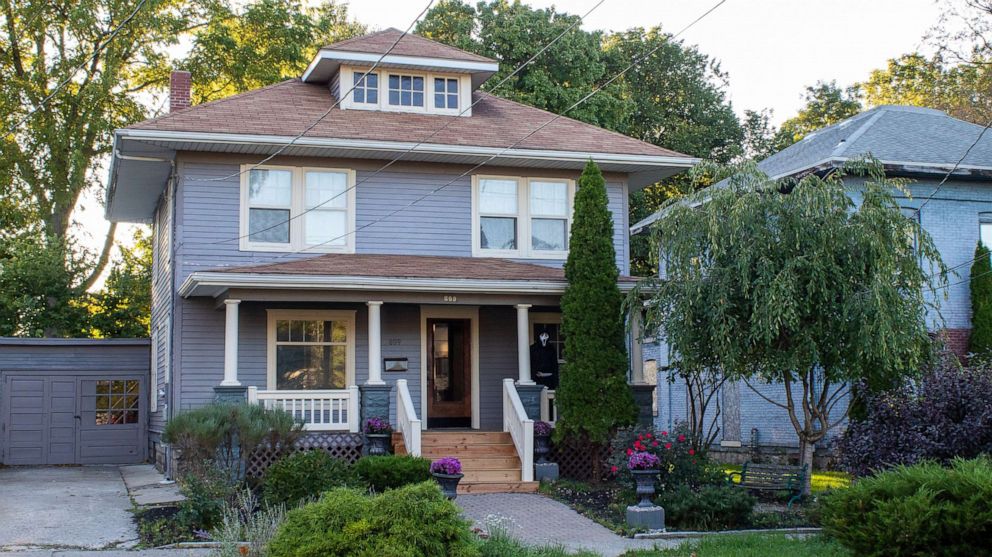 Johnson said his favorite shot from the nearly two hour shoot was the one in the kitchen until he found an even better hidden gem after they wrapped up.
"The one on the front porch because I didn't realize he was out there until I was editing the photos, I said, 'Oh wow you really snuck into that one,'" he said.
The 1,568 square foot single-family home on Chestnut Street, listed for $105,000, was posted on Zillow over the weekend and quickly went viral.
The friends were both stunned to see the pictures and listing get so much attention online, "we didn't expect any of that," Johnson said.
"I was hoping when we did this project to garner maybe 1,000 views when a normal listing in the area gets a few hundred at most," Pyle explained. "Now its at almost 900,000 views on Zillow alone."