— -- A Texas home that was teetering on the edge of a cliff overlooking a lake has finally fallen into the water after heavy rains pushed it over the edge.
The empty house has been on edge for more than a year.
Even though it was intentionally set on fire in June 2014 in an effort to stop it from doing more damage to the cliff, that didn't push it over the edge, KHOU reports.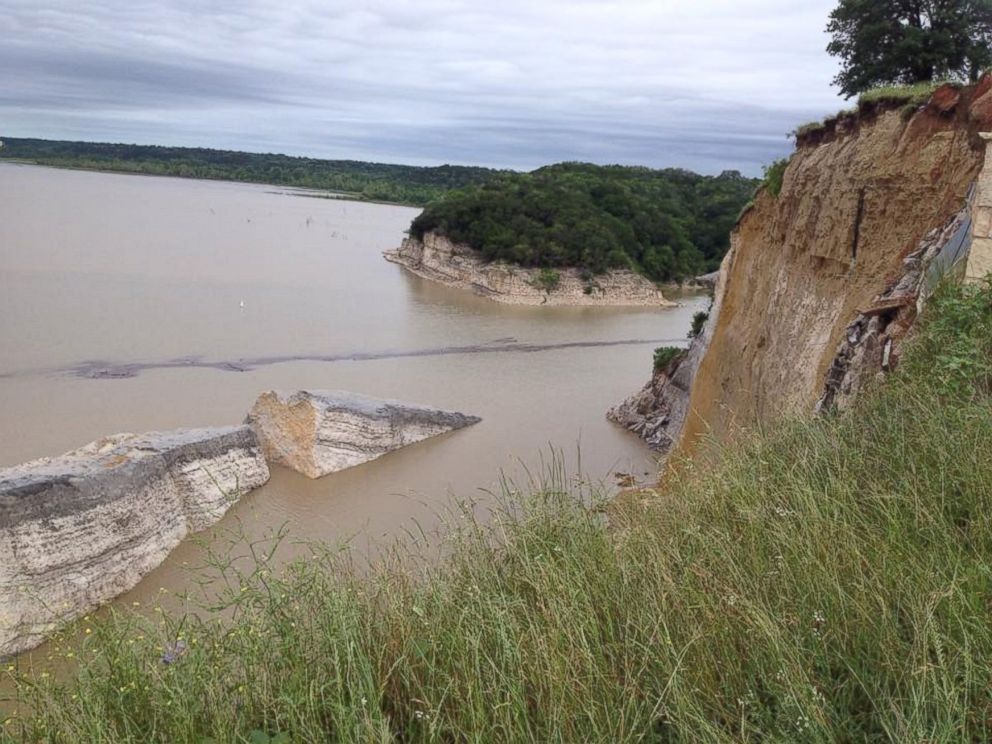 Instead, it was water that did the trick, with a heavy rainfall on Sunday afternoon that pushed the home into the lake.
No injuries were reported.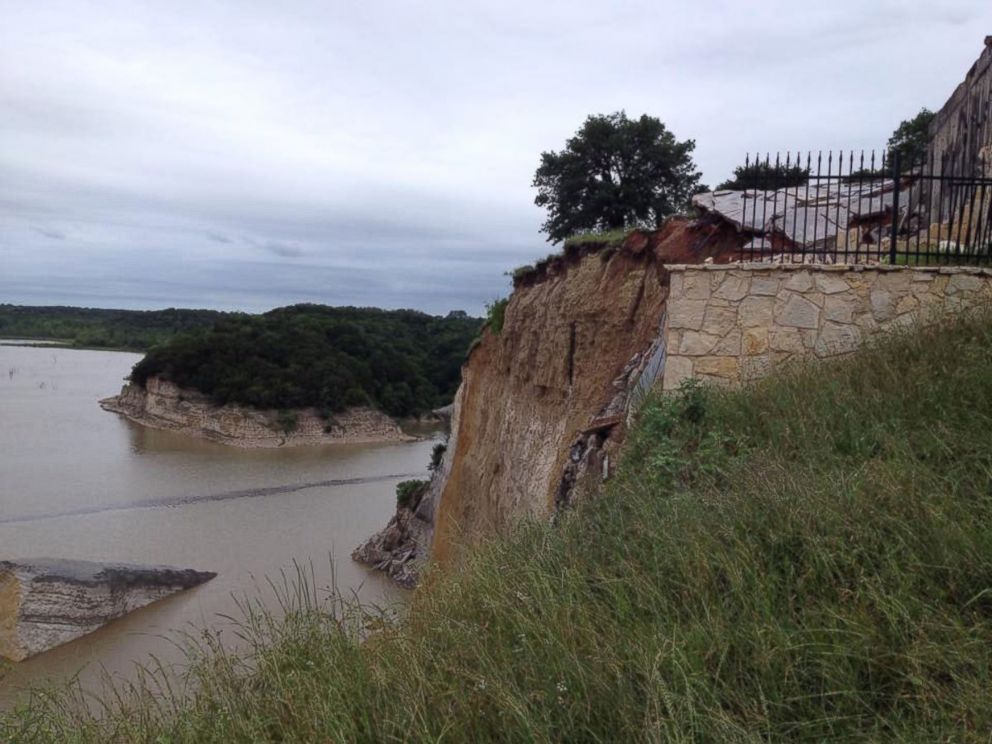 The home was purchased by Rob Webb for $700,000 in 2012 with his retirement savings.
It was two years later when a growing crack in the cliff led to a 75-foot portion of the house was left hanging unsupported over the edge of Lake Whitney.
His family was told to evacuate in early June and the planned blaze was executed in an effort to demolish the home.