— -- A 25-year-old man who was electrocuted in Houston floodwaters died while trying to save his sister's cat, his mother, JoDell Pasek, told ABC News Friday.
On Tuesday, Andrew Pasek had gone to the home of his older sister, Alyssa Pasek, to check on her cat, whom he heard had been left behind, JoDell Pasek said.
Andrew Pasek stepped on live electrical wire after driving to the edge of his sister's subdivision -- Bear Creek Village in northwest Houston -- in an attempt to walk the five blocks to her house, JoDell Pasek said.
Andrew Pasek had "pins and rods" inserted into his ankle after he broke it, JoDell Pasek said, making him a magnet for the electric current flowing through the water.
"All of a sudden, all this current went into his ankle and he started jumping, screaming ... he lost his balance and he fell into the very pole that was causing that electrical current," JoDell Pasek said.
Andrew Pasek's friend felt the current as well, he later told JoDell Pasek, she said. When the friend tried to help Andrew Pasek, the 25-year-old said, "No, don't touch me. I'm dying," JoDell Pasek said the friend told her.
The Harris County Medical Examiner ruled Pasek's death as an accident due to electrocution, according to a report.
JoDell Pasek said that all power to subdivisions should be turned off in instances like these.
"On that day, there was still power in all of the subdivision, even though the streets had 4 feet of water in them and the yard had 2 feet of water in them," JoDell Pasek said.
Andrew Pasek, a former Eagle Scout, had been living in the Houston area and had just started a "fantastic job" with a new company in the automotive industry, his mother said.
JoDell Pasek described him as a "very smart kid" and an "animal lover."
"Knowing he was very much an animal lover, constantly was rescuing animals, he wanted to go help," JoDell Pasek said. "... He always wanted to help."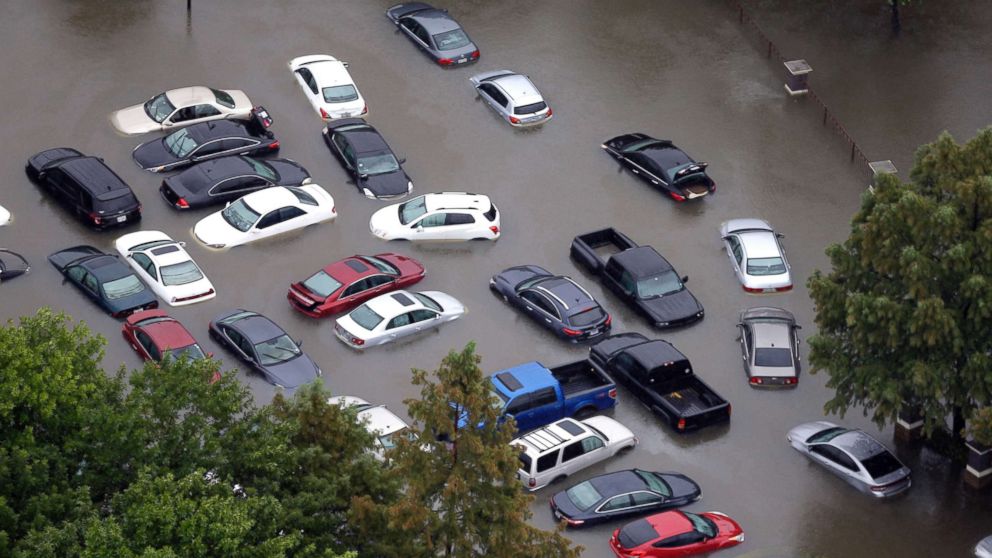 JoDell Pasek said Andrew Pasek's death reminded her of when her eldest son was killed in a car accident at 19 years old. The car he was in was struck by a drunk driver, the mother of four said.
"All those memories kind of all came forward on Wednesday morning when I woke up from this nightmare," she said. "... I wish it was a horrible, bad dream."
A GoFundMe page for the Pasek family has raised more than $45,000. JoDell Pasek plans to use the extra donated funds to start a scholarship fund in Andrew Pasek's name, she said.
"There is so much love in this world ... everything is always drawn to all the bad stuff, but this is good stuff," JoDell Pasek said. "People are really trying to help. That is what Andrew was doing when he was electrocuted. He was trying to help his sister whom he loved and adored."
Hurricane Harvey caused record flooding in the Houston area after it made landfall in Texas on Aug. 25 as a Category 4 storm. At least 39 people have died as a result of the storm, and tens of thousands of homes were destroyed in the Houston area alone.