J.J. Watt, star defense end for the Houston Texans, brought cheer on Monday to survivors of the Santa Fe High School massacre.
Watt was seen posing for photos and signing a shirt at Clear Lake Regional Medical Center, where some of the 13 injured are being treated.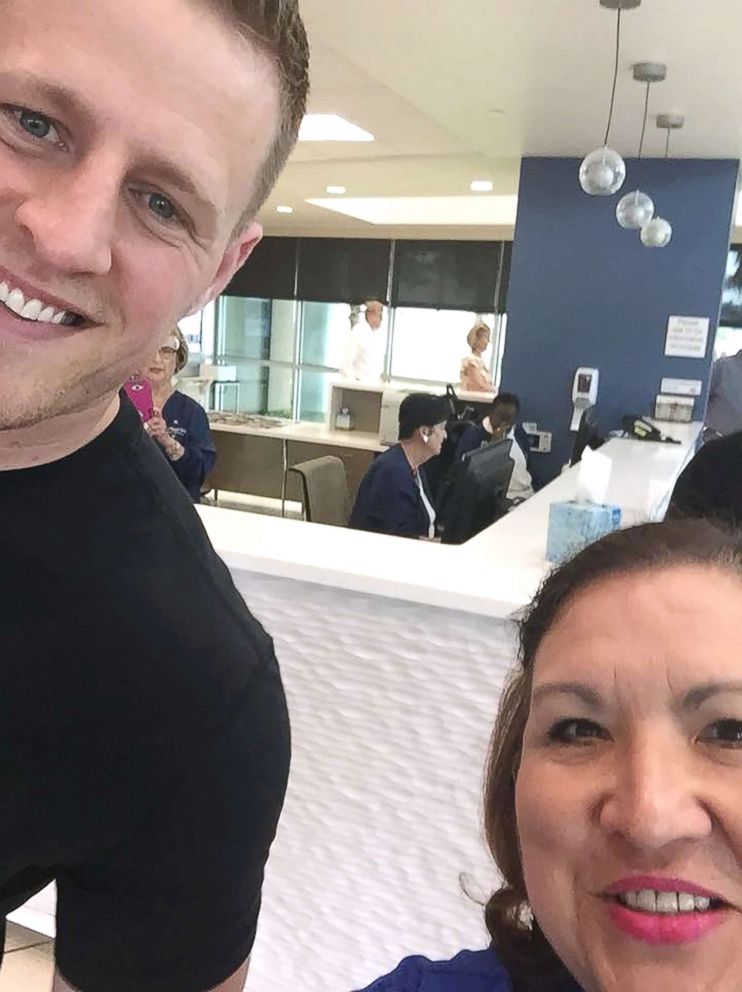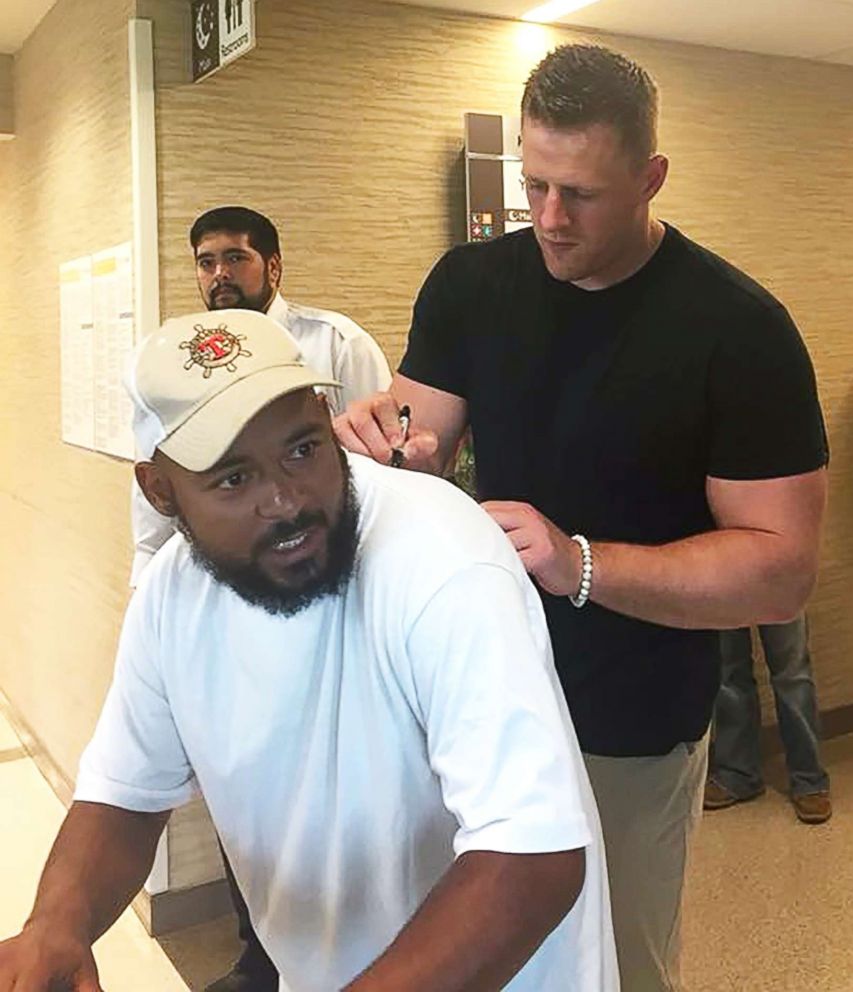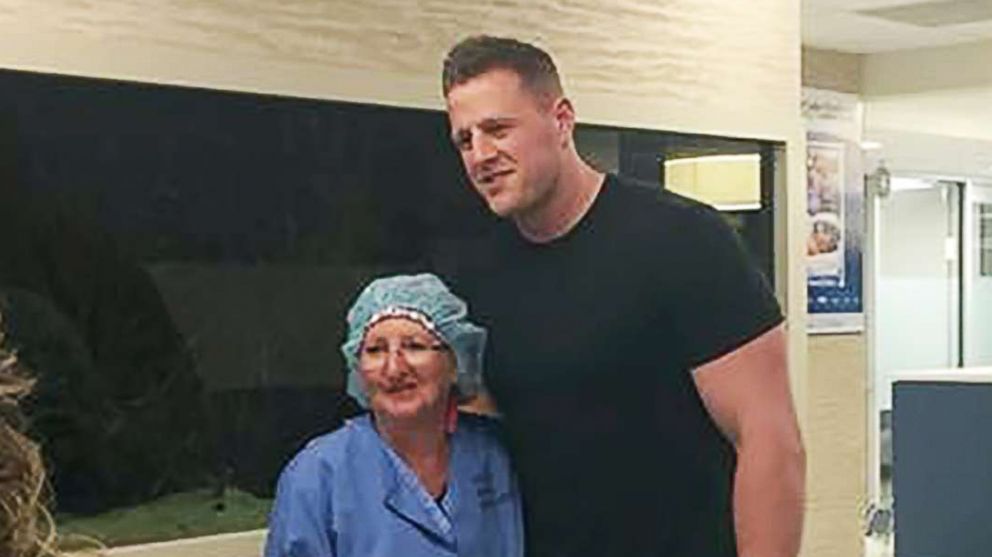 One survivor had a "huge smile on her face" after Watt's visit.
Watt has also offered to cover the costs of funerals for all 10 students and staff members killed in the Friday morning shooting.
"Absolutely horrific," the NFL star tweeted hours after the massacre.
This isn't the first time Watt has given back to his community.
Watt led efforts to raise more than $37 million for victims of Hurricane Harvey, which devastated Houston last year.
Watt told "Good Morning America" last year he decided to try and find a way to help Houston as he watched his city become inundated with deadly floodwater from his hotel in Dallas.
"You can't get back home, you can't physically help out in any way," Watt said. "I'm watching it on TV and seeing all these people help out, seeing people get in boats and help, seeing water rush down streets that I drive down every day ... I said, 'How can I help?'"
ABC News' Catherine Thorbecke contributed to this report.