— -- Playboy founder Hugh Hefner died Wednesday, Playboy Enterprises, Inc. announced. He was 91.
"Hugh M. Hefner, the American icon who in 1953 introduced the world to Playboy magazine and built the company into one of the most recognizable American global brands in history, peacefully passed away today from natural causes at his home, The Playboy Mansion, surrounded by loved ones," Playboy Enterprises, Inc. said in a statement Wednesday night.
Hefner is survived by his wife Crystal and four grown children: Christie, who served as CEO of Playboy Enterprise for more than 20 years; David, Marston and Cooper, the latter of whom currently serves as Chief Creative Officer at the company.
Cooper said in a statement, "My father lived an exceptional and impactful life as a media and cultural pioneer and a leading voice behind some of the most significant social and cultural movements of our time in advocating free speech, civil rights and sexual freedom."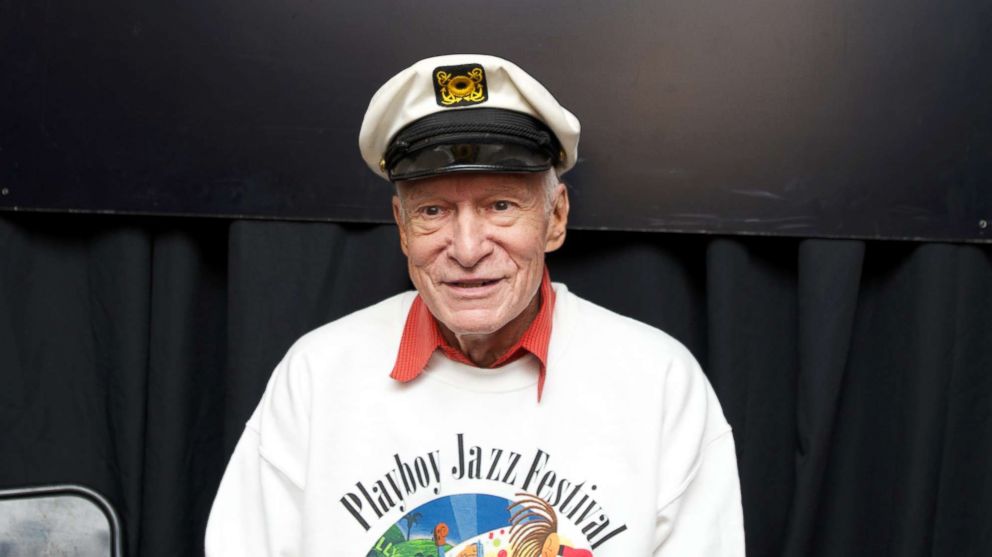 Cooper added of his father, "He defined a lifestyle and ethos that lie at the heart of the Playboy brand, one of the most recognizable and enduring in history. He will be greatly missed by many, including his wife Crystal, my sister Christie and my brothers David and Marston and all of us at Playboy Enterprises."
Early Years
Hugh Marston Hefner was born April 9, 1926, in Chicago, the first of two sons born to strict, conservative Protestant parents who traced their roots straight back to the Massachusetts puritans.
In school, his IQ (said to be 152) quickly proved more impressive than his ambition, with teachers calling him an "unenthusiastic" student. But Hef, as he liked to be called even then, discovered extracurricular activities, and found his calling.
In high school, he started a student newspaper, writing and cartooning, and taking up various student causes.
After graduation in 1944, he joined the Army as an infantry clerk, and continued his writing and cartooning in military newspapers until getting his discharge in 1946. Then, back in Chicago, the ideas that would eventually become Playboy began to take shape.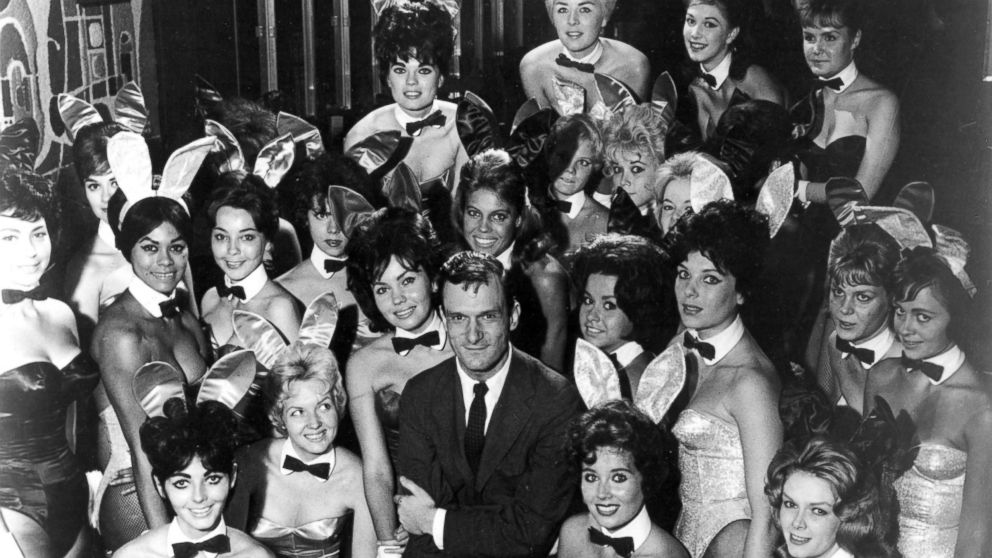 Art and Anatomy
After the service, Hefner spent a summer taking art classes, including anatomy, at the Art Institute of Chicago. Then he moved on to the University of Illinois, and when he wasn't busy with classes, Hefner drew cartoons for the daily newspaper, and edited the campus humor magazine, called Shaft.
He introduced a new feature to the magazine: Coed of the Month. During a semester of graduate school at Northwestern University, Hefner focused on the issue of personal freedom, and wrote a paper on sex laws in America. At Northwestern, he met and married fellow student named Mildred Williams. They had two children, Christie and David, before divorcing in 1959.
Launching His Career
Hefner struggled after college, trying to sell his cartoons, and eventually landing a job as a Chicago department store copywriter. In 1951, he got a copywriting job at Esquire, a men's magazine known for its articles and its illustrations.
After two years, with Esquire moving its offices to New York, Hefner asked for a $5 raise, and was turned down. Esquire left, but Hefner stayed in Chicago, determined to start a men's magazine of his own.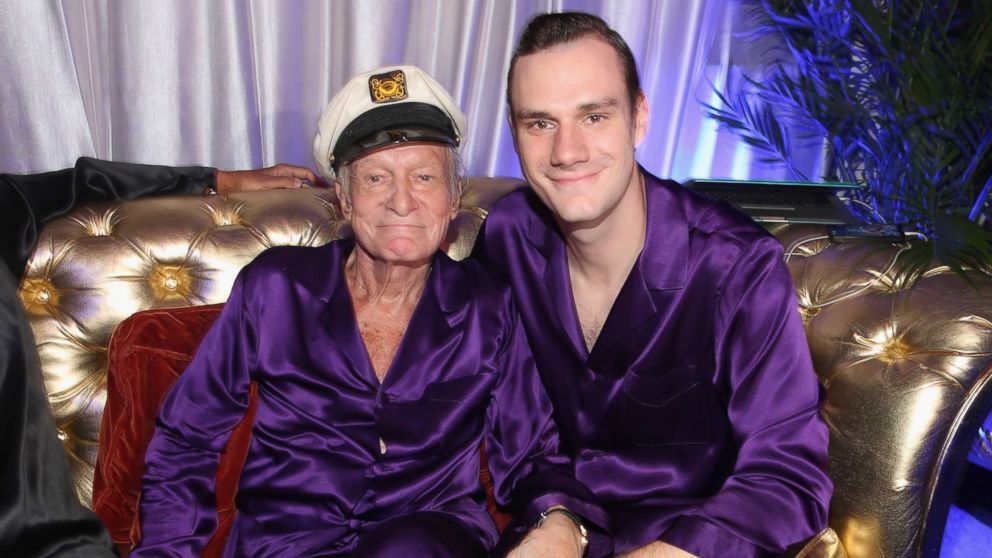 Birth of 'Playboy'
In 1953, Hefner scraped together $8,000 from family and friends, including $1,000 from his mother, and in December of that year, he published the first issue of Playboy, producing the magazine at the kitchen table of his apartment. That first issue featured a nude pinup shot of Marilyn Monroe, and the rest was history.
The magazine didn't even have a cover date on it because Hefner wasn't sure there would be a second issue. But that now-famous first edition was an instant hit, selling more than 50,000 copies, and making enough money to guarantee there would be more to come. Playboy, with its mix of beautiful women, lifestyle advice and literature, was selling more than a million copies a month by the end of the 1950s.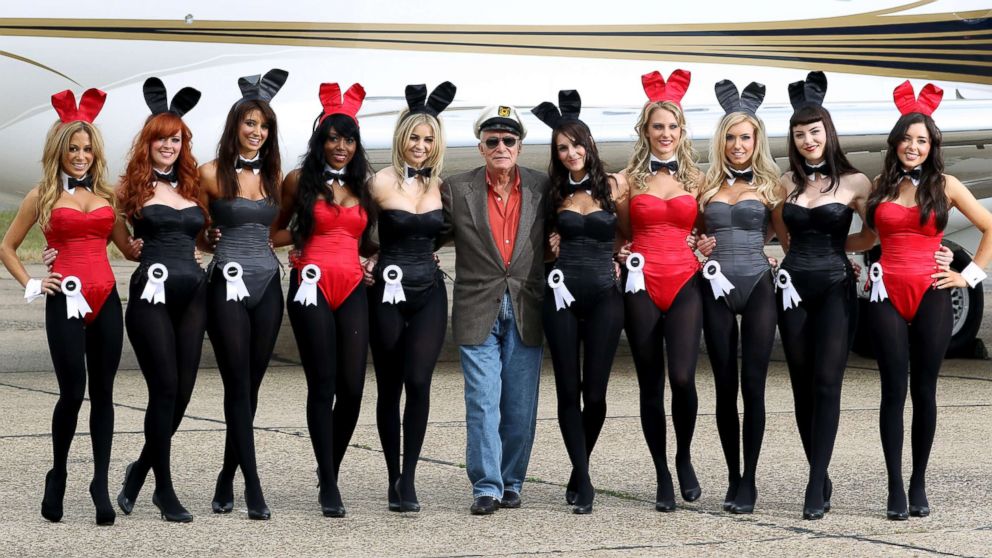 Living the Dream
As the sexual revolution of the 1960s roared ahead, Hefner soon came to embody the Playboy philosophy, surrounding himself with young women, partying with the rich and famous, and wearing what became his trademark: the silk smoking jacket he donned while he puffed on a pipe.
His empire was quickly growing beyond the magazine, as Playboy Enterprises opened clubs with "bunny" hostesses, built hotels, invested in the entertainment industry and launched TV shows featuring Hefner chatting with his guests.
His personal and professional views were put to the test in 1965 when Hefner was charged with selling obscene literature for publishing nude photos of actress Jayne Mansfield, but the charge was dropped after the jury failed to reached a verdict.
The Swinging 70s
The early 1970s proved to be the golden age for Playboy and for Hefner, who took the company public as the magazine racked up sales of seven million copies a month. The Playboy mansions in Chicago and Los Angeles became the stuff of legend, and Hefner flew around on his personal jet he called "Big Bunny", equipped with a disco, sleeping space for 16 and his own round bed.
Hefner spent more and more time in Hollywood, working on movie and TV production. But as the decade went on, the magazine side of the empire suffered, as competition from more graphic magazines such as Penthouse increased, and circulation fell.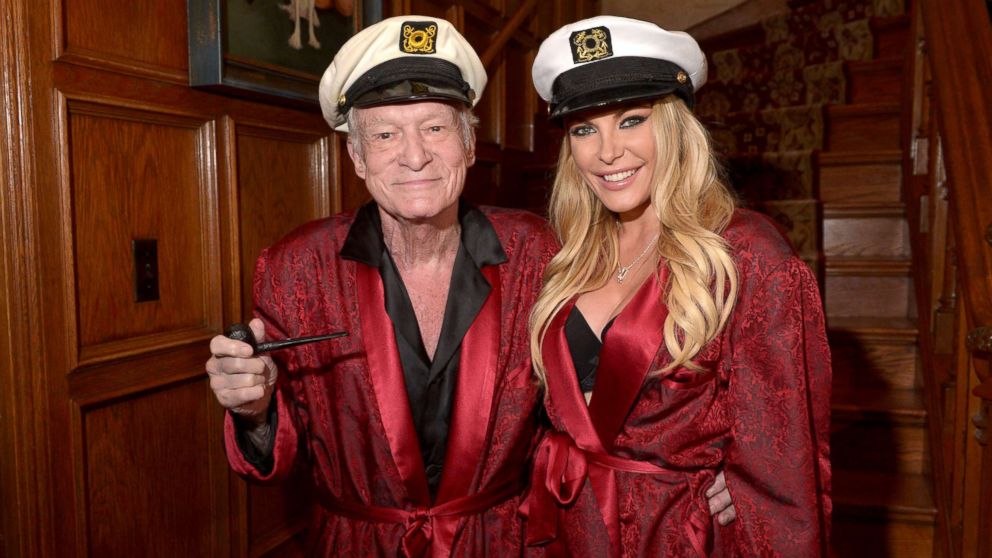 Eventful 80s
The 1980s were a time of huge change for Hefner. The recession and more conservative Reagan-era values took their toll. Then Hefner suffered a stroke in 1985, which he treated as a wake-up call, calling it his "stroke of luck." He cut back on some of his intense working, traveling and partying.
In 1988, Christie Hefner took control of the corporation her father started, and in 1989, Hefner got married for a second time, to his longtime girlfriend, Kimberley Conrad, a former Playmate of the Month. The couple had two sons, born in 1990 and 1991, and while they split up in 1998, they didn't legally divorce until 2010.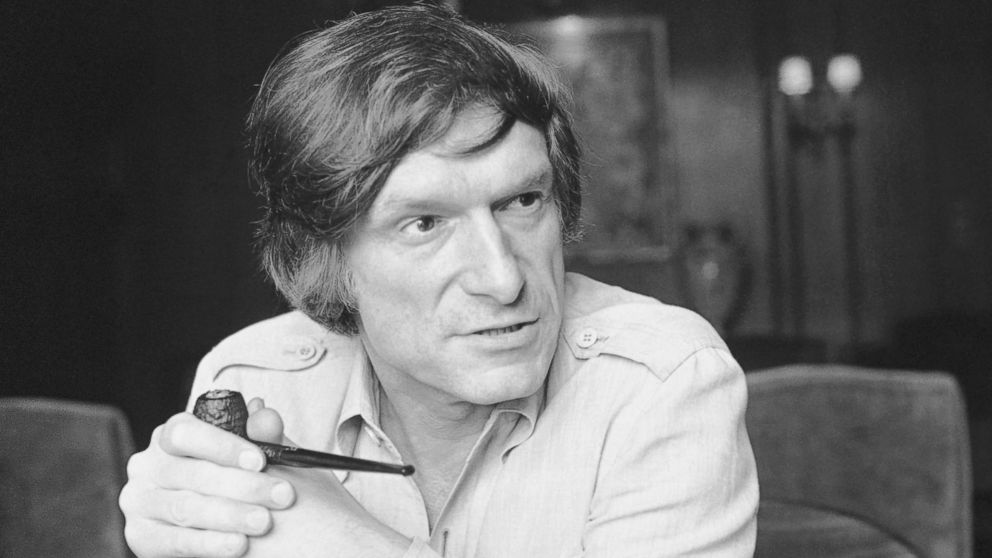 Later in Life
In recent years, Hefner immersed himself more in the Playboy brand, especially after his daughter, Christie, stepped down from the company in 2009. Hefner took Playboy Enterprises private again, in a $207 million buyout that gave him complete control of the company. He turned "The Girls Next Door" into a hit reality-TV show starting in 2003, as viewers followed his life with his three girlfriends at the Playboy mansion.
But Hefner decided to be a one-woman man again, and on Christmas Eve of 2010, he announced on Twitter that he was engaged to 24-year-old playmate Crystal Harris. She called it off days before their planned wedding in June 2011, but the two wed the next year.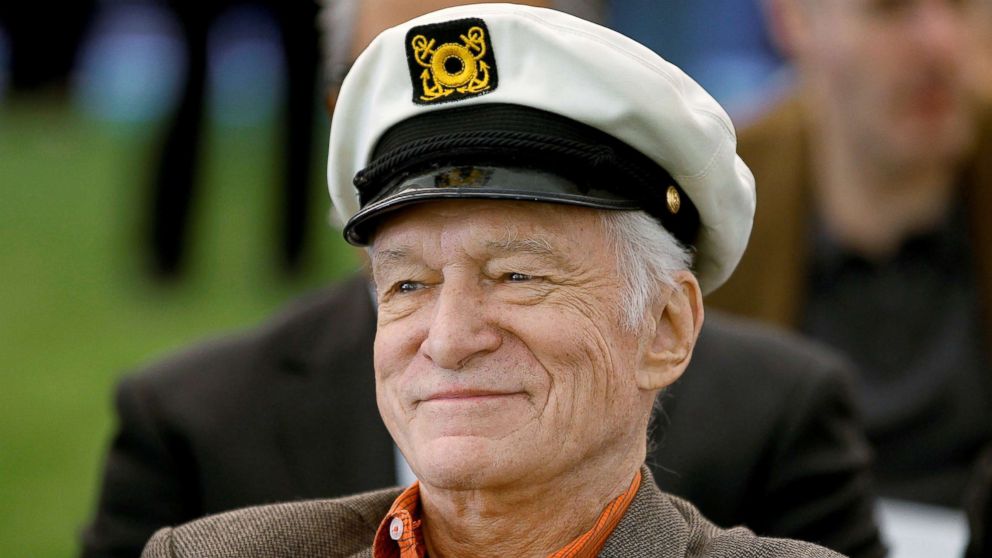 Full Circle
It was that first issue of Playboy with Marilyn Monroe that launched Hugh Hefner as a social and sexual revolutionary. And after all the bunnies, all the playmates, all the girlfriends, one named Brandy, and the twins named Sandy and Mandy, Hefner wanted to be near Monroe for eternity.
He bought the crypt next to Monroe's at the Westwood Village Memorial Park Cemetery in California, which he planned to be his final resting place. Reflecting on his own life, Hefner once said "the interesting thing is how one guy, through living out his own fantasies, is living out the fantasies of so many other people."
Julia Kathan contributed to this report.