— -- A hungry bear was recently caught on video riding on top of a garbage truck in Los Alamos, New Mexico.
"This clever fellow must have thought he had hit the jackpot -- not just a garbage can but an entire garbage truck," according to a post on the Santa Fe National Forest's Facebook page.
The cinnamon-colored black bear had been munching on scraps in a dumpster on the property of the Los Alamos National Lab on July 19, according to Julie Anne Overton, acting public affairs officer for the Santa Fe National Forest.
"The driver didn't know the bear was in there, and he unknowingly dumped the bear into the truck along with the dumpster's contents," Overton told ABC News today. "He said he heard a squeal."
Shortly after, the big bear popped out the top of the truck and caught the attention of nearby firefighters who had been washing a fire truck.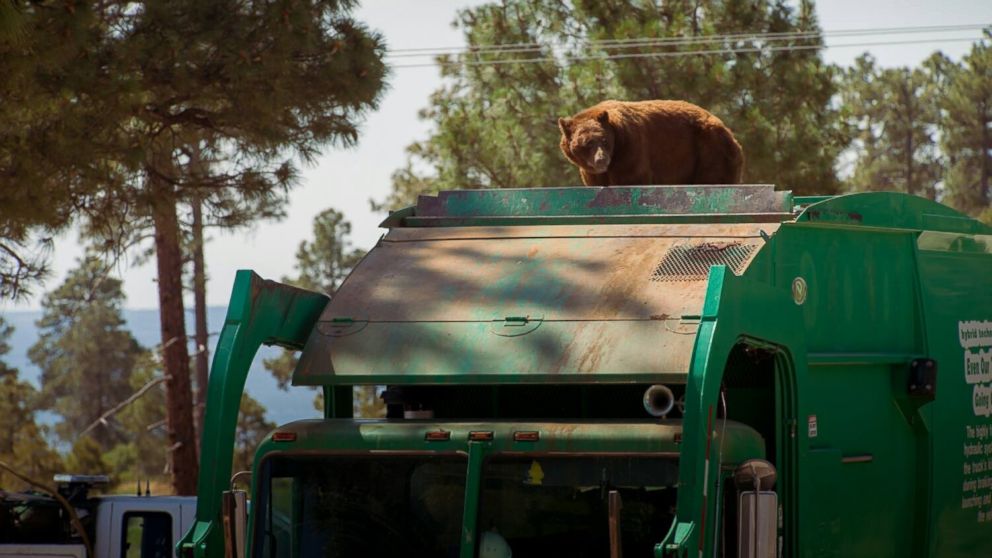 One of the firefighters, Caleb Johnson, recorded the bear riding the garbage truck.
At the end of the footage, the garbage truck driver can be seen backing up against a tree, which the bear then jumps on.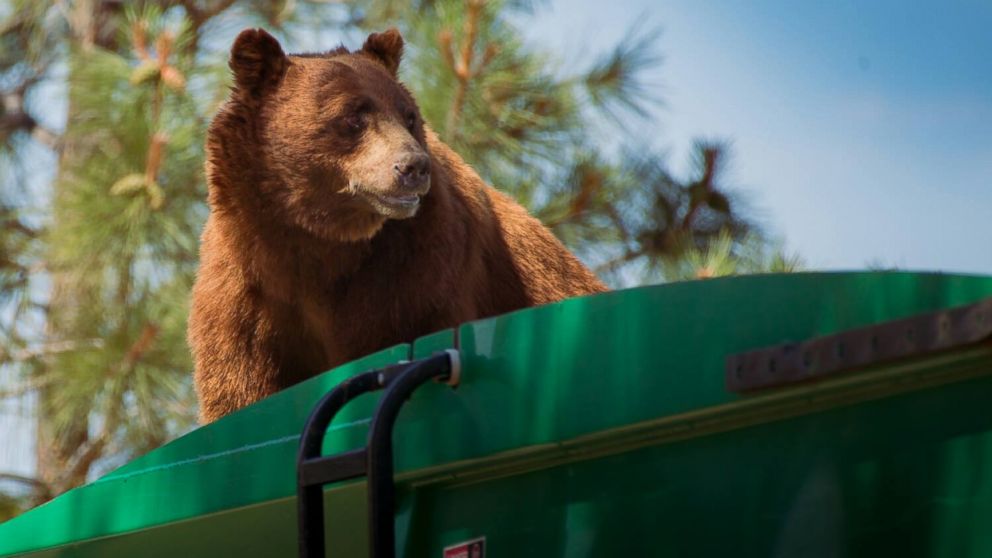 The bear hung out in the tree for about an hour before coming down and scampering off into a nearby canyon, Overton said.
Johnson's footage of the bear has gotten over 68,000 views on his Facebook page as of this morning.