Accused Cop Killer Eric Frein Repeatedly Appears, Then Eludes Manhunt
Police say they've had sightings of the suspect.
September 24, 2014, 5:20 PM
— -- Police hunting accused cop killer Eric Frein have spotted him several times, but always too far away to be apprehended, police said today.
"There have been pursuits. The type of terrain and cover, he has had the ability to disappear," Lt. Col. George Bivens said. "Any sightings by law enforcement were at a significant distance. There hasn't been an opportunity to take a few steps and apprehend him."
Accused Cop Shooter Eric Frein Acted in War Films
Suspect in PA Cop Shooting Is a Sharpshooting Survivalist
Suspected Cop Shooter on FBI's Most Wanted List With $100K Reward
"Some of the sightings have occurred in circumstances where he kept himself far enough away where he knew that it was unlikely someone could get to him," he added.
"I almost think this is a game to him," Bivens said.
Frein is accused of shooting two Pennsylvania state troopers on Sept. 12. One trooper died and the other was wounded.
Bivens said nearly 1,000 officers are involved in the dragnet, which is concentrated near the Delaware State Forest in Pennsylvania. Both civilians and law enforcement officers believe they've spotted Frein, he added. Some people said the suspect, a self-trained survivalist, was wearing black.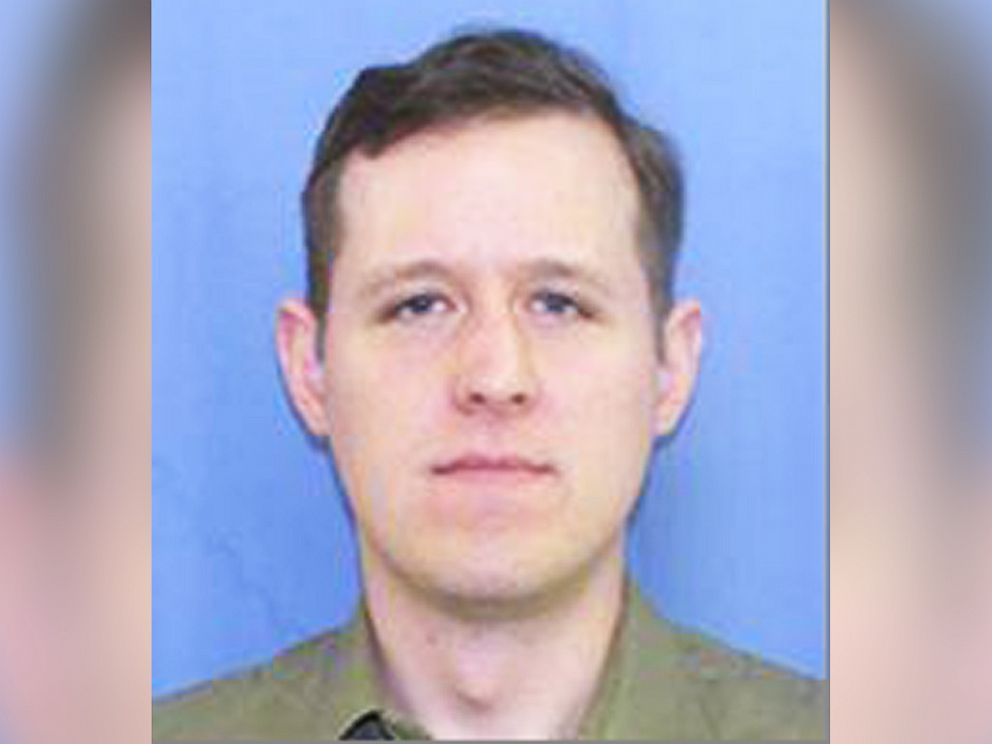 Police have also found empty packs of Serbian cigarettes and soiled diapers they believe belonged to the suspect, who likes to reenact Eastern European battles.
"We continue to find evidence of Frein's presence," Bivens said at a press conference today, adding that the items are being tested for DNA.
"We're in the right area, it's only a matter of time before we apprehend him," he added.
Bivens said the diapers are a survivalist technique used "to be able to stay in position for a longer period of time."
There have also been reports of gunshots in the area, none fired by law enforcement, he said.
"Lethal force is authorized upon positive identification if he is not actively surrendering," Bivens said.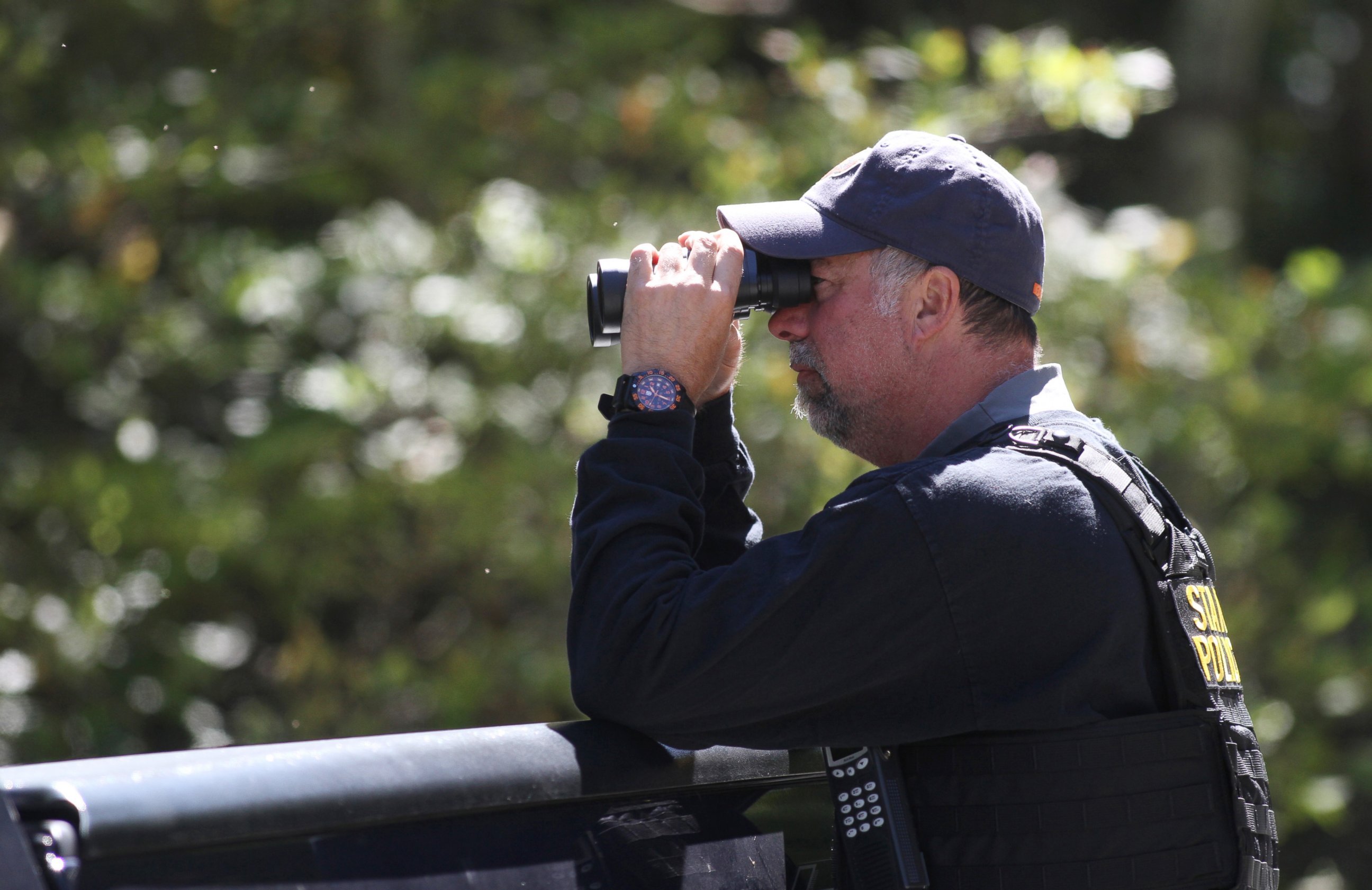 Police believe Frein has traveled about 15 to 20 miles on foot since ditching his Jeep in a swamp near the barracks. Their search is focused on a few square miles near the borders of Pike and Monroe counties in a heavily wooded area of Pennsylvania.
"There are many caves, small caves," Bivens said. "We have bears in many of those caves. That's certainly a factor in those searches. We've kicked out bears and other wildlife."
Troopers are looking for abandoned or seasonal homes or sheds and asking the public to contact police if they see a garage door ajar or broken windows. They've also executed search warrants on several vacant homes.
Bivens said Frein's family, from Canadensis, Pennsylvania, has been cooperating with authorities and they have no reason to believe the suspect has any accomplices. They have interviewed the suspect's relatives and members of the war reenactment community he was part of. Colleagues have described Frein as "very serious" about war reenactment and obsessed with the military and guns.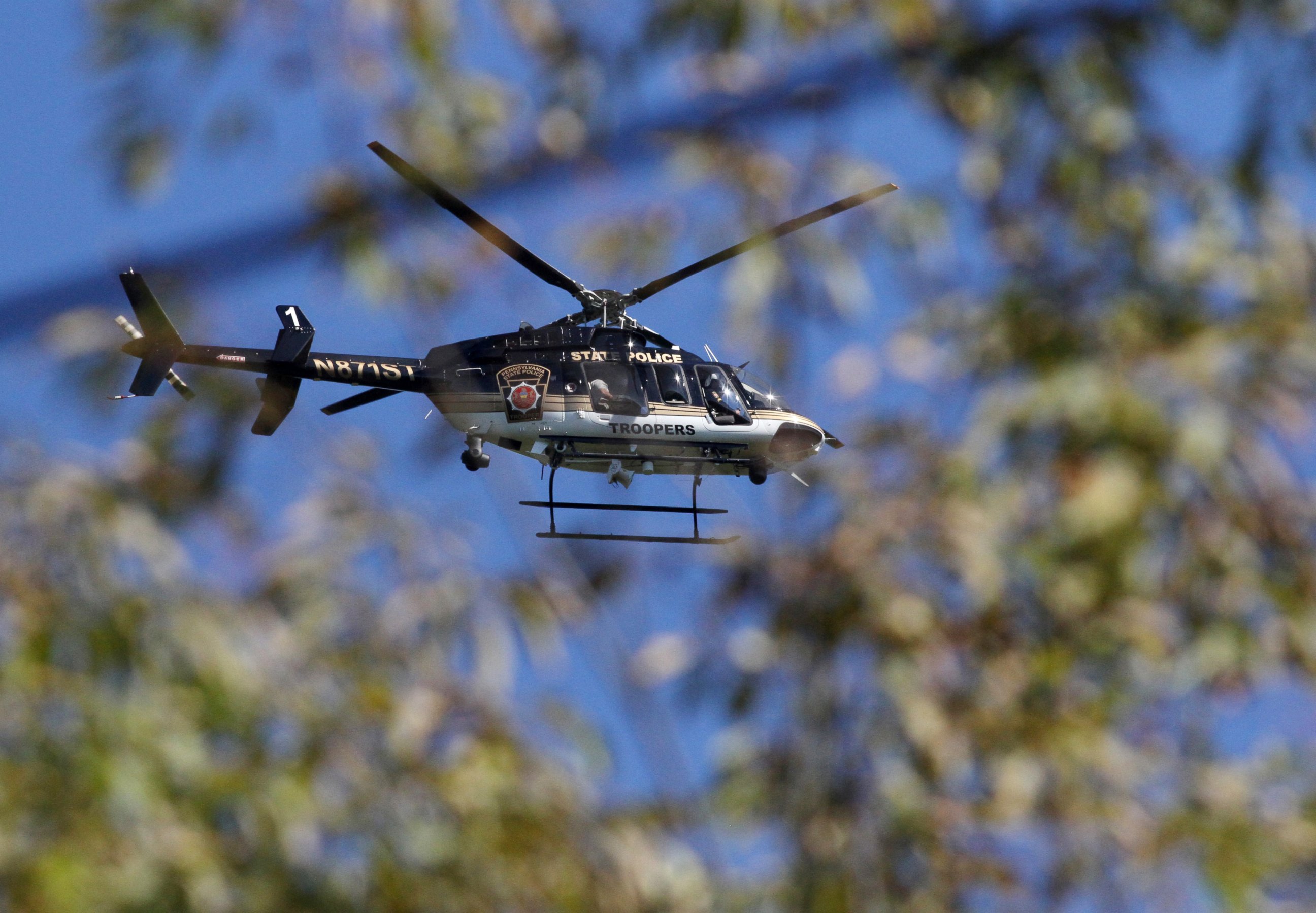 "He was goofy but dark," filmmaker Patrick Bresnan said of Frein, who acted in his upcoming documentary, "Vietnam Appreciation Day."
Frein is accused of killing Cpl. Bryon Dickson and critically wounding another trooper, Alex Douglass, when police say he opened fire at the barracks, and then fled into the woods.
His father, a retired Army major, later told police that two weapons were missing from his home, a .308 with a scope and an AK-47 assault rifle. Police scouring the woods have found an AK-47 and ammunition that they believe Frein either abandoned or had stashed.
Bivens said today that Douglass remains in the hospital but is "in good spirits."