— -- Hurricane Harvey tore through the state of Texas over the weekend, leaving behind a trail of devastation and an ongoing fight for survival in Houston as residents there continue to battle rising flood waters.
Harvey, a category 4 hurricane, was the strongest storm to hit Texas since the 1960s. The storm devastated coastal communities in its eye, and then delivered a blow to Houston, the country's fourth-most populous city, with record rainfall.
Here is a snapshot of Hurricane Harvey by the numbers:
The storm
Multiple wind gusts higher than 100 mph were reported during Hurricane Harvey. The highest gust reported on land was recorded at 132 mph in Port Aransas, Texas, according to the National Hurricane Center.
A new record daily max rainfall of 16.07 inches was set at George Bush Intercontinental Airport in Houston on Sunday, breaking the old record of 8.32 inches from 1945, according to National Weather Service (NWS) measurements. The airport was closed in the wake of Harvey.
In the last two days, 24.44 inches of rain has fallen in Houston, the NWS reported on Monday. The rainfall from Harvey has already made this August the wettest month on record for Houston. The rainfall as of Monday afternoon that has inundated Harris County, Texas, is equal to approximately 732 billion gallons of water, which is enough to fill more than 1 million Olympic-size swimming pools.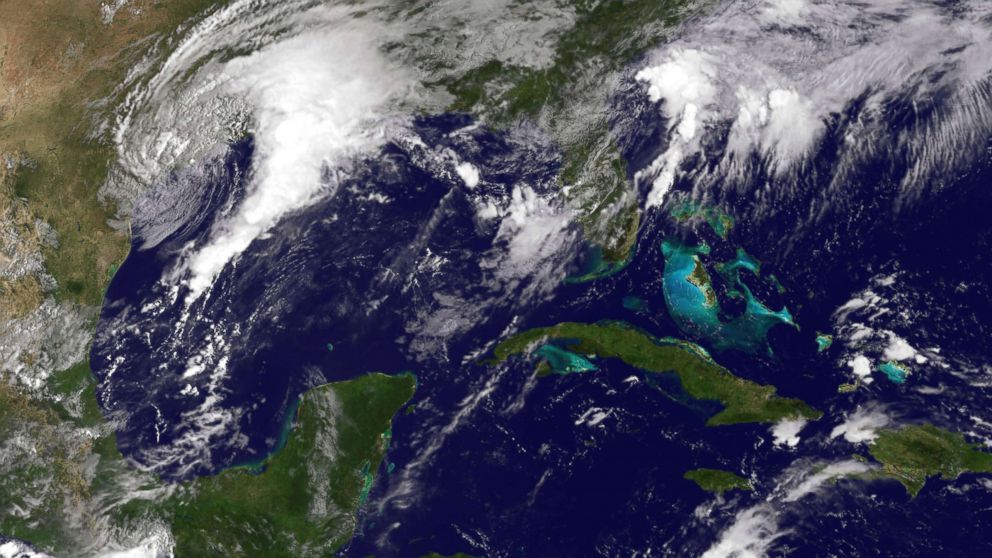 ABC News meteorologists expect up to 50 inches of rain to accumulate in the southeastern part of Texas by Wednesday as a result of the storm.
Harvey has so far affected about a quarter of the Texas population, or 6.8 million people in 18 counties, according to The Associated Press.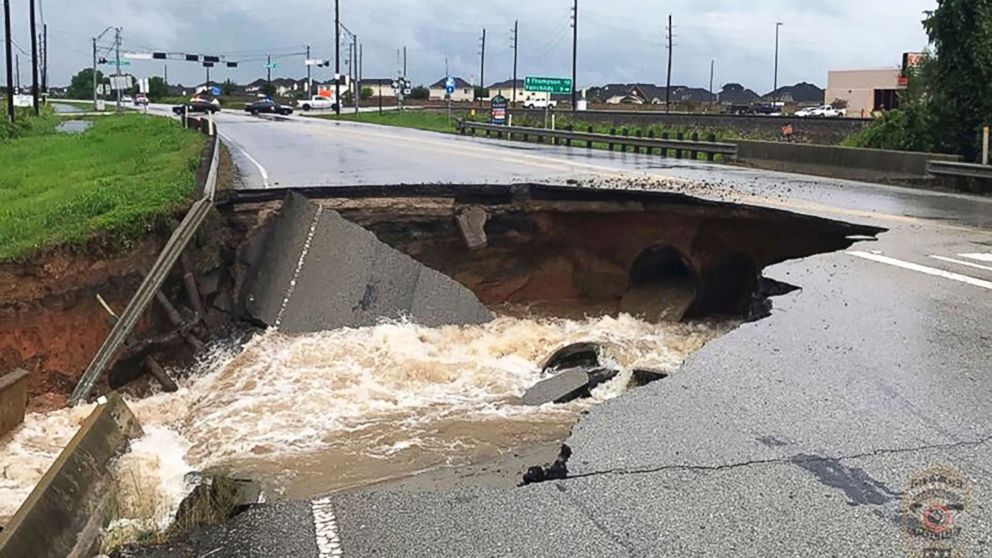 Search, rescue and recovery
At least three people are confirmed dead in the wake of Hurricane Harvey, a number that is expected to rise.
The U.S. Coast Guard (USCG) has performed more than 2,000 multi-person rescues in the Houston-Galveston area as of Monday morning. There have been more than 250 survivors from air rescues alone.
The USCG has 20 helicopters and 9 Flood Punt Teams conducting search and rescue operations in the Houston area.
The Houston Fire Department received 5,500 calls for help in the past 24-hour period, fire officials said Monday.
The Houston Police Department has completed about 2,000 rescue missions since Harvey began, Houston Police Chief Art Acevedo said today on "Good Morning America."
The police department has also received around 56,000 calls for help since Friday, officials said Monday. The Houston 911 system has received 75,000 calls.
Around 12,000 deployed guardsman will assist in Harvey recovery efforts after Texas Gov. Greg Abbott announced Monday he has activated the entire Texas National Guard.
More than 1,800 people took refuge from Harvey on Saturday night alone in 34 Red Cross and community shelters in Texas, according to the Red Cross. The agency has enough supplies in Texas to support 28,000 people and is sending in supplies for an additional 22,000 people.
More than 1,800 staff members, one million meals, one million liters of water, 20,000 tarps and 70 generators have been deployed to Texas by the Federal Emergency Management Agency (FEMA).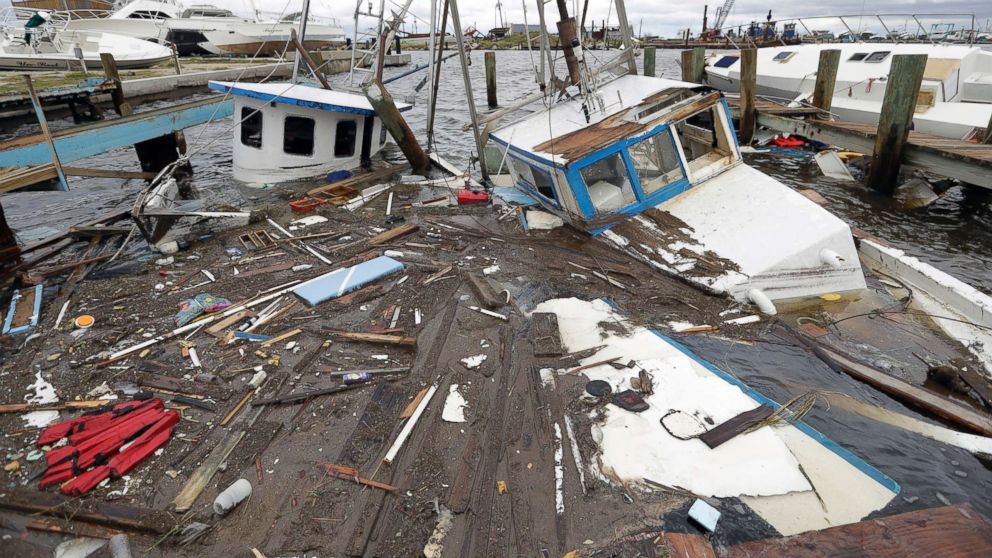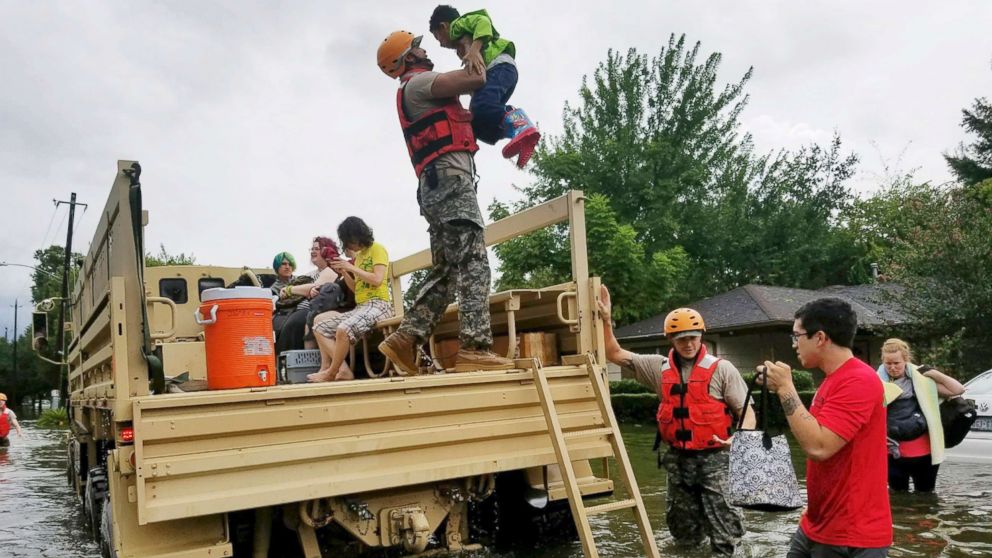 FEMA has also deployed 14 urban search and rescue teams, 65 mobile emergency response support staff and 10 mobile communications office vehicles.
Four people have been arrested in Houston for looting, police officials said Monday.
24,100, the number of tweets reported by Twitter with the hashtag #HoustonStrong.
Facebook's Community Help listings section has seen 2,500 posts offering help and 780 posts requesting help, as of 9 a.m., EDT, today.
All numbers are as of Monday, Aug. 28.