— -- Hurricane Hermine brought strong winds and flooding to a swath of Florida's Gulf Coast early today, knocking out power to more than 250,000 people and raising fears of additional damage as the storm swept across the state.
The tropical system that spun off the warm waters of the Gulf whipped up 80 mph winds that extended 45 miles from the eye before weakening over land and being downgraded to a tropical storm.
Less severe but still dangerous winds of up to 74 mph spanned several hundred miles, from Tampa to the barrier islands south of Pensacola, as the storm barreled inland.
The latest forecast this morning had Hermine's maximum sustained winds as it moved up the coast over South Carolina.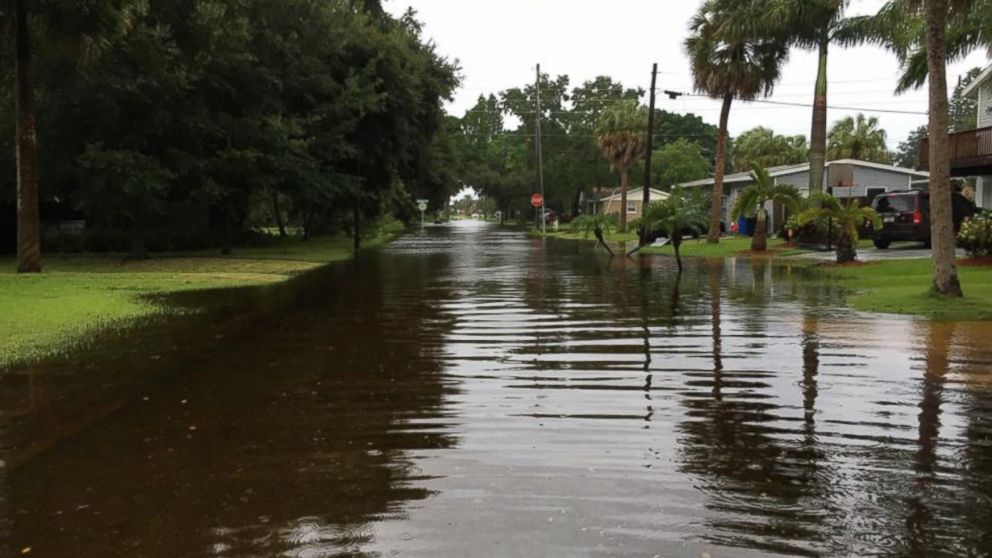 Florida Gov. Rick Scott warned residents to avoid unnecessary travel as trees, power lines, road signs and traffic lights come down across the state. One man, who appeared to be homeless, was killed after being hit by a tree in Marion County. Officials are still determining whether the death was storm-related.
"The No. 1 thing is to stay safe," Scott told a news conference this morning, advising residents to steer clear of standing water and fallen power lines.
In the coming days, officials will assess the damage and respond to the needs of affected communities. As of 9:30 this morning, 99 percent of homes in Osceola County were without power, he said.
Powerful rip currents, high seas and minor coastal flooding threatened an even larger area of Florida's coast.
Flooding continued to pose a threat even as the system slowed down as it headed toward Georgia.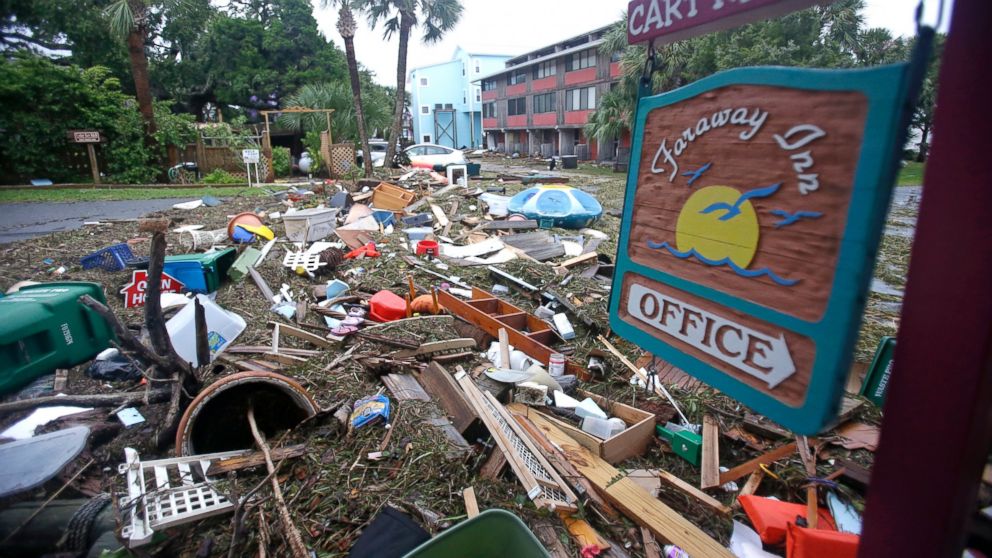 Hermine made landfall at 1:30 this morning, becoming the first hurricane to hit Florida since Hurricane Wilma struck the Sunshine State in 2005.
The last hurricane to make landfall in the United States was Hurricane Arthur in 2014, a Category 2 storm that came ashore in North Carolina.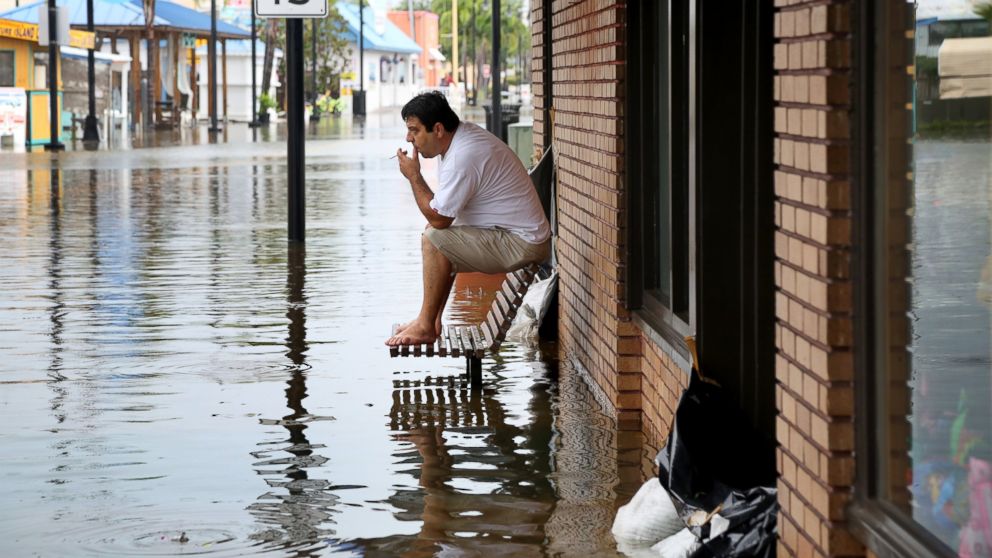 Hundreds of thousands of residents across the affected area have lost power, notably in Tallahassee, where ABC affiliate station WTXL-TV reported more than 70,000 outages and people posted pictures online of a blackout at Florida State University.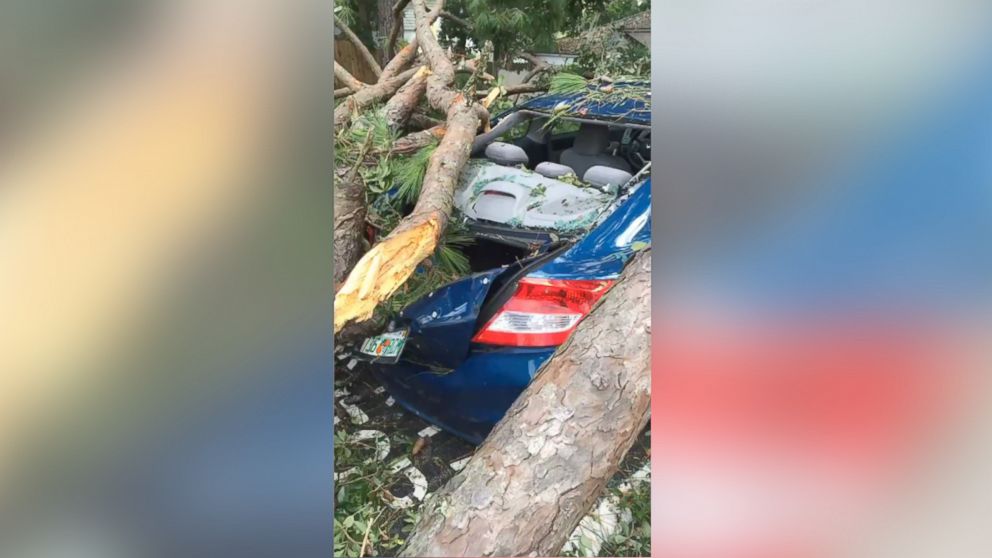 Hundreds of schools and government offices announced closures as the state today for the storm's full impact.
In addition to high winds, forecasters said, the storm could bring dangerous flooding in the next 12 to 24 hours along the Florida coast.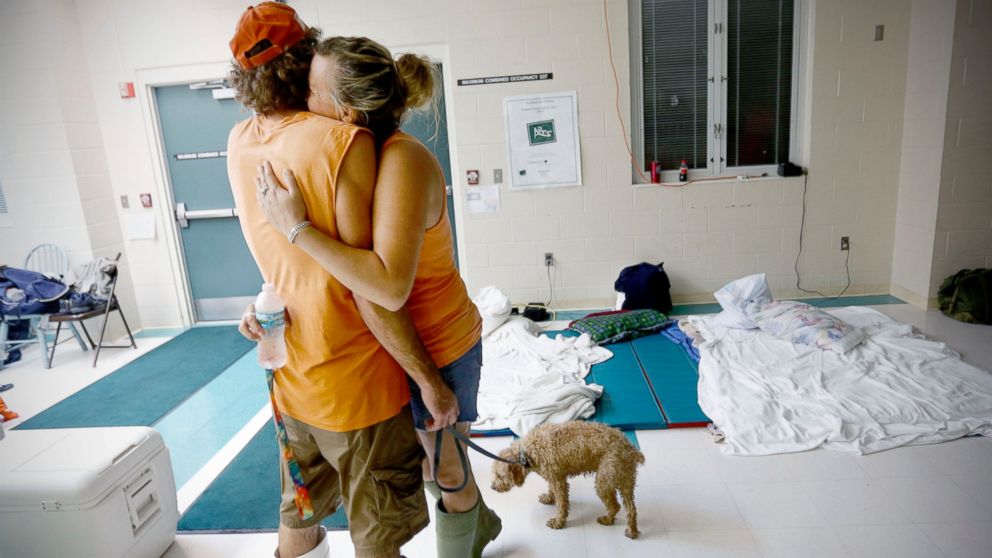 Storm surges may have reached as high as 11 feet in some areas overnight. The National Weather Service said much of northwestern Florida and southern Georgia will get 5 to 10 inches of rain through today, with as much as 15 inches falling in isolated areas.
"These rains may cause life-threatening floods," the National Hurricane Center said.
The city of Cedar Key in Florida's Levy County saw a record-high storm surge of 5.8 feet, officials said, and at least 18 people have been evacuated in Pasco County as a storm surge and bands of heavy rain sent water into low-lying areas of coastal neighborhoods, inundating homes and roads.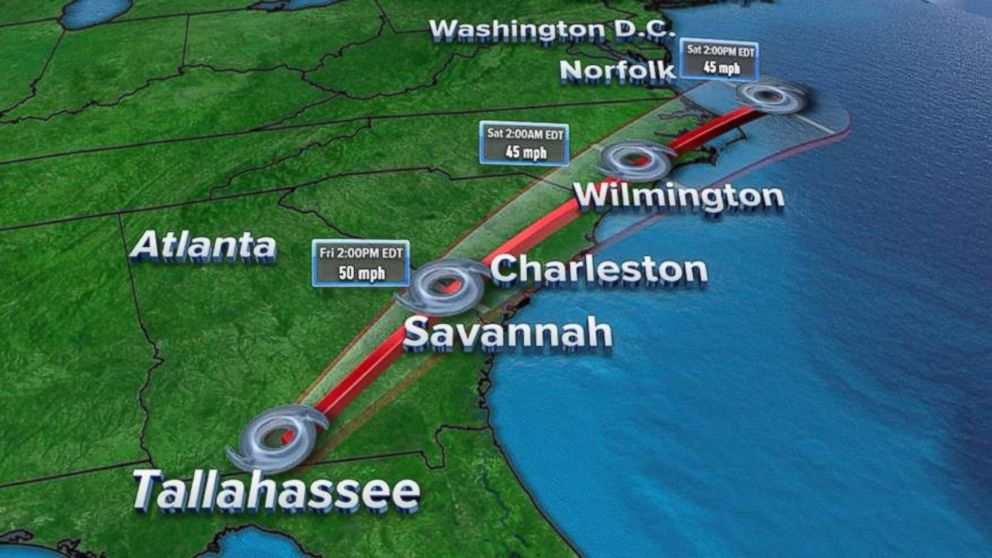 As much as 10 inches of precipitation is expected as far north as North Carolina. The mid-Atlantic region up to New Jersey is forecast to see heavy rains by Saturday.
The National Weather Service said that an area outside Tampa in Pinellas County recorded 22.36 inches of rain over the past 72 hours and that in nearby Largo 15.23 inches of rain fell. The Associated Press reported 10.73 inches of rain in Seminole, 9.71 inches in Longboat Key and 8.61 inches in Port Richey.
The system will increase the risk of a tornado outbreak across northern Florida and southern Georgia. Tornadoes in tropical systems typically are brief but can be very destructive.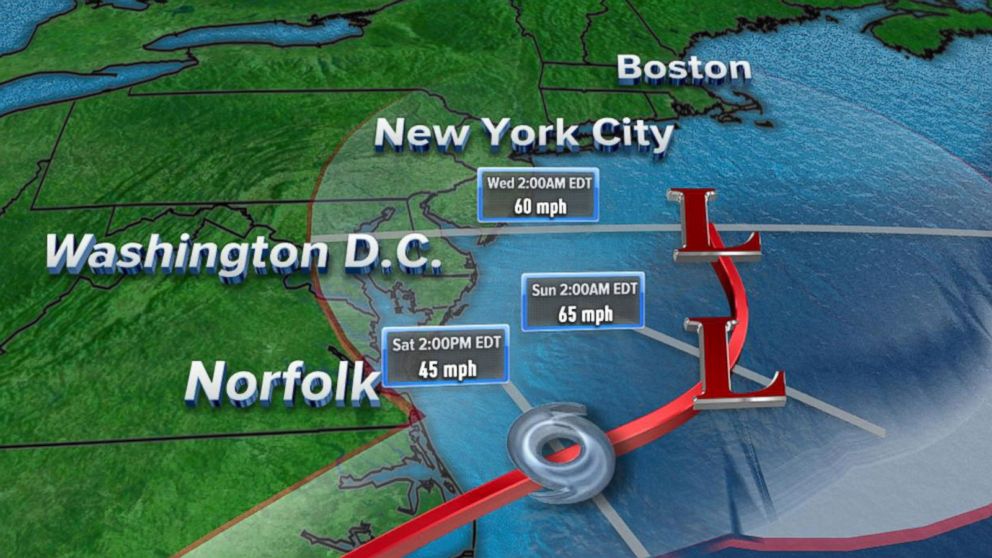 Even as the system headed out of Florida, its impact appeared far from over.
Hermine's predicted path up the East Coast led the National Hurricane Center to issue tropical storm watches all the way up to Sandy Hook, New Jersey. Flash flood watches and warnings have been issued from Florida to Virginia. Forecasters expect the system to be just off the New Jersey coast this weekend, bringing possible coastal flooding and beach erosion.
New York City beaches will be closed for swimming on Sunday due to "life-threatening rip currents", and they could possibly remain closed for Monday and Tuesday, the city announced this afternoon.
As of 11 a.m. Friday, the Tropical Storm Warning had been extended northward from Duck, North Carolina, to south of Fenwick Island, Delaware, including theChesapeake Bay from Drum Point southward and the Tidal Potomac from Cobb Island eastward.
The tropical storm watch had also been extended northward from Sandy Hook, New Jersey, to west of Watch Hill, Rhode Island, including Long Island and New York City, according to the National Hurricane Center.
ABC News' Max Golembo and Rachel Katz contributed to this report. The Associated Press also contributed.