— -- Three of the golf clubs that President Donald Trump owns in south Florida and his so-called "winter White House" could be damaged by Hurricane Irma this weekend as they all lie in the predicted path of the storm.
Trump's properties -- Mar-a-Lago in Palm Beach, Trump International Golf Club in West Palm Beach, Trump National Golf Club in Jupiter and Trump National Doral in Miami -- could all be impacted by the storm if it travels along its predicted trajectory. The story is projected to hit Florida early Sunday morning.
None of the properties fall in the current evacuation zones, and while Trump National Doral is in Miami-Dade County, only low-lying portions of the area have been included in mandatory evacuations. The other three properties are all in Palm Beach County, which has not issued evacuation orders.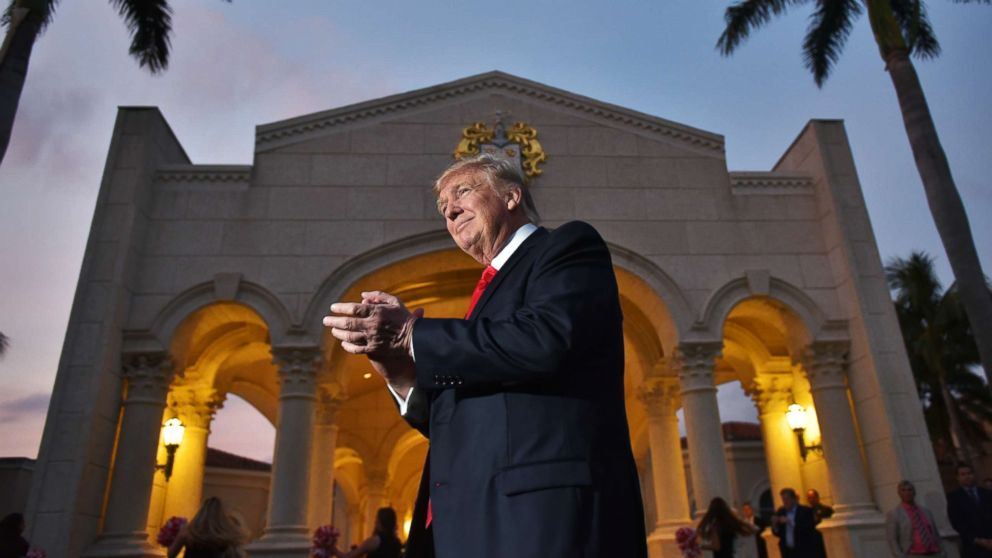 No specific details on what preparations, if any, are being taken by the Trump properties have been released.
Representatives from the Miami, West Palm Beach, and Palm Beach properties did not immediately return ABC News' request for comment, and the general manager of the Jupiter property declined to comment.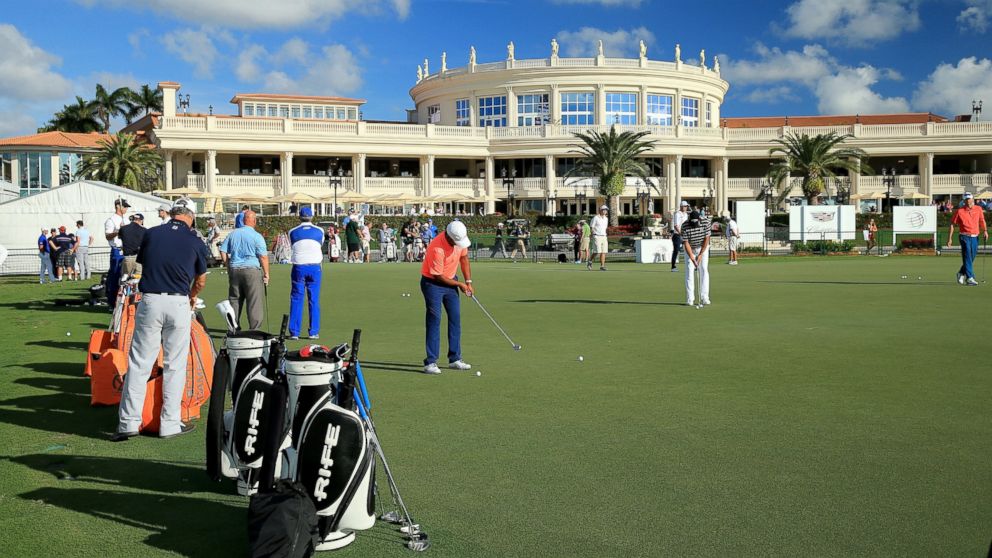 Given Florida's history of devastating hurricanes, it comes as no surprise that the clubs have had to deal with storms before.
The Palm Beach Post reported that in 2004, Trump, who was then a real estate mogul and enjoying the beginning of his "Apprentice" run, spoke about how Mar-a-Lago dealt with Hurricane Frances.
"We lost a lot of the vegetation that gave Mar-a-Lago its character," Trump told the Palm Beach Post after Hurricane Frances, which hit in August 2004.
"I wasn't there for the storm, but I've been told by my people there that it re-landscaped the place. There was a little flooding in some of the basements, too," he told the paper.
Mar-a-Lago itself has survived a number of other deadly hurricanes, as the property was first built by cereal heiress Marjorie Merriweather Post in 1927. The building, which has 3-foot-thick walls, has reportedly survived every hurricane since.
"This place will not move," Trump's former butler, Tony Senecal, told The Palm Beach Post in 2005.
"That's why, during a hurricane, you'll always see me here. If it goes, I'll go with it," Senecal said at the time.
Mar-A-Lago is the property that Trump has the longest ties to in the area, having purchased it from Post in 1985. Trump International Golf Club in West Palm Beach was his first golf club and that opened in 1999, according to The Palm Beach Post. He purchased both Trump National Doral in Miami and Trump National Golf Club in Jupiter in 2012.