— -- Irma was downgraded to a post-tropical cyclone Tuesday morning as it continued to weaken after leaving a terrifying trail of devastation behind.
When the monster storm made landfall in the Florida Keys Sunday as a Category 4 hurricane, it became the first such storm to make touch land in Florida since 2004.
A storm surge of 10 feet was recorded in the Florida Keys and Naples reported a 7-foot storm surge in at least one location, according to the National Weather Service.
Here's what else to know about the storm by the numbers:
Fatalities
Irma leaves path of destruction
A girl rests her head on a set of towels supplied by the American Red Cross at a makeshift shelter, after arriving in San Juan, Puerto Rico, Sept. 14, 2017, on a cruise ship with families evacuated from Caribbean islands devastated by Hurricane Irma.
At least 37 people died from Irma in the Caribbean, including at least 10 in Cuba.
At least 17 people have died in the U.S, in Florida, Georgia and South Carolina.
One person was killed in Monroe County, which includes the Florida Keys. The man was killed after he lost control of a truck that carried a generator as winds whipped at tropical-storm strength, officials said.
Two others -- a sheriff's deputy and a corrections officer -- died from a two-car crash in the rain in Hardee County, which is about 60 miles inland from Sarasota, officials said.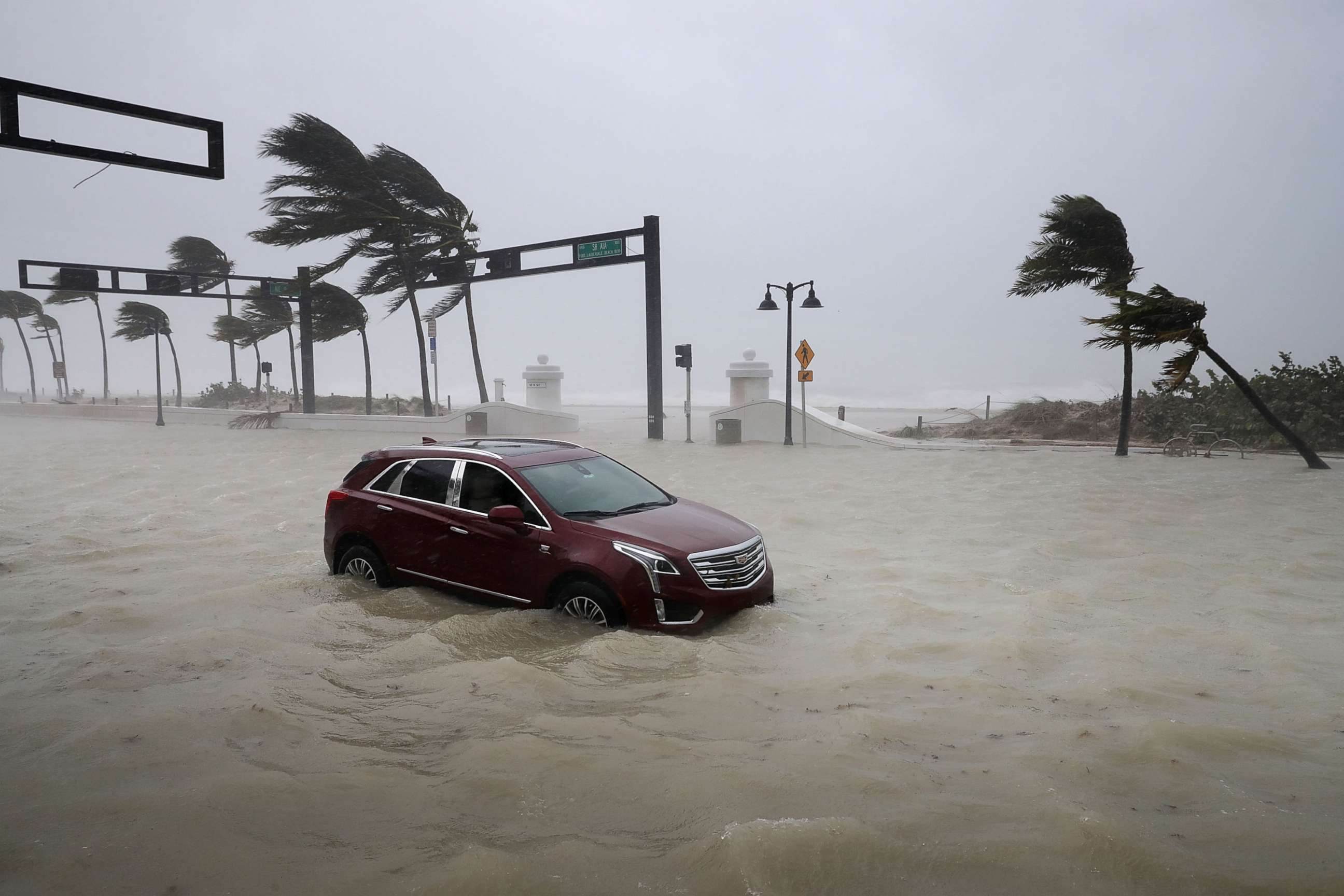 Another person died from carbon monoxide poisoning from improper use of a generator in Miami-Dade County, the mayor said.
In Winter Park, near Orlando, a man was electrocuted by a downed power line Monday morning, according to the Winter Park Police Department. He was pronounced dead at the scene after investigators found him lying in the street, police said.
Another fatality in Florida occurred from a car crash in Orange County, which includes Orlando. The office of Florida Gov. Rick Scott confirmed an additional five deaths on Tuesday.
In Sandy Springs, Georgia, in northern Fulton County, a man died while lying in bed after a large tree broke and fell on his home, Sandy Springs Mayor Rusty Paul announced on Facebook.
A second death that occurred in Georgia happened in Worth County.
In South Carolina's Abbeville County, a 57-year-old man died after a tree limb fell on him while he was cleaning debris outside his home Monday afternoon, the Abbeville County Coroner's Office confirmed to ABC News.
Widespread power outages
At least 5.4 million customers were without power in Florida, Georgia, Alabama, North Carolina and South Carolina as of Tuesday.
More than 4.7 million accounts were without power in Florida today in the wake of the storm, 62 percent of the state's customers.
In Georgia, 545,307 customers were without power after the storm, and in South Carolina, more than 22,193 customers lost power.
In Alabama, about 20,000 people were without power.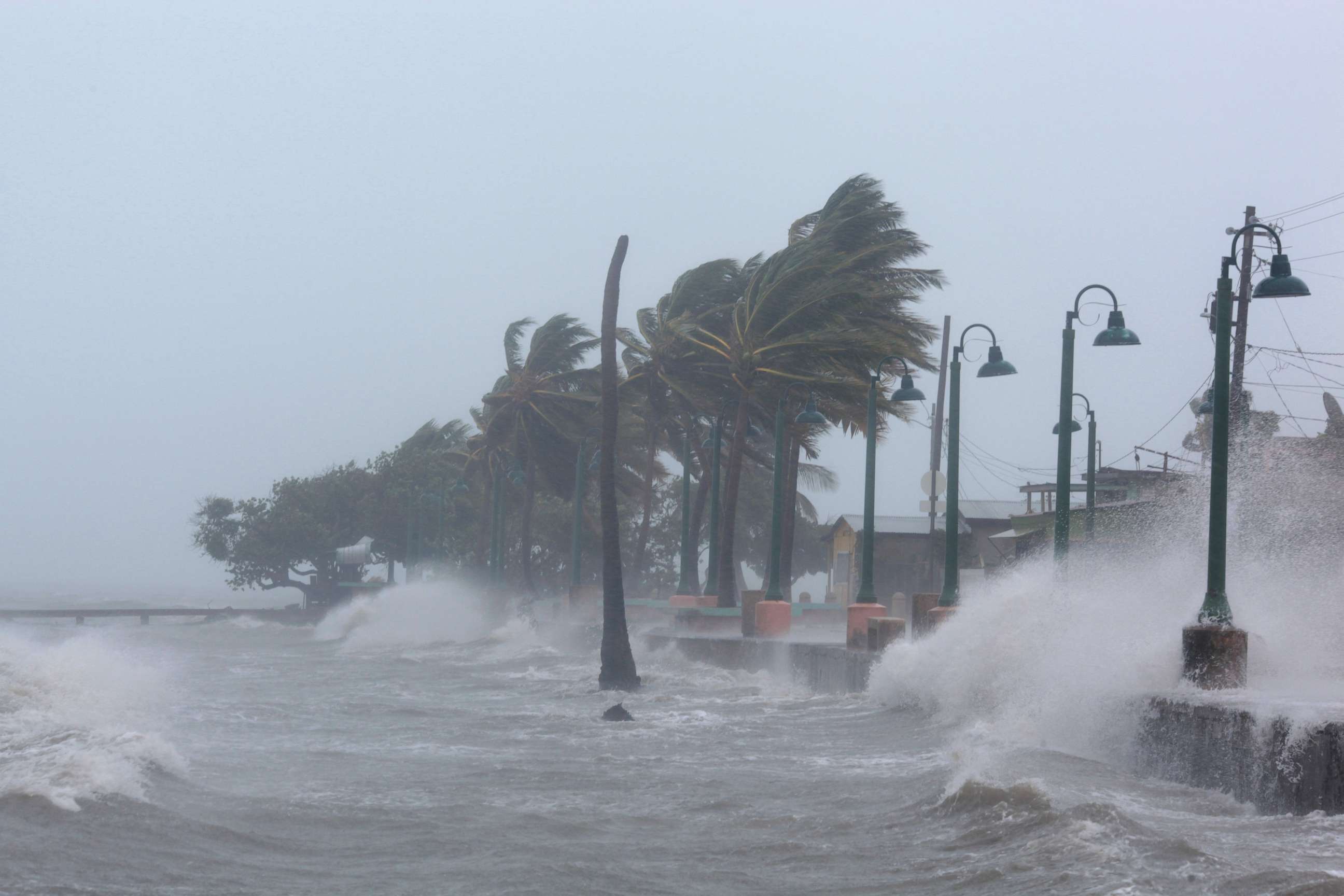 Millions evacuated
About 6.5 million Floridians were under mandatory or voluntary evacuations, the Florida Division of Emergency Management said Sunday, in addition to some residents in Georgia and South Carolina.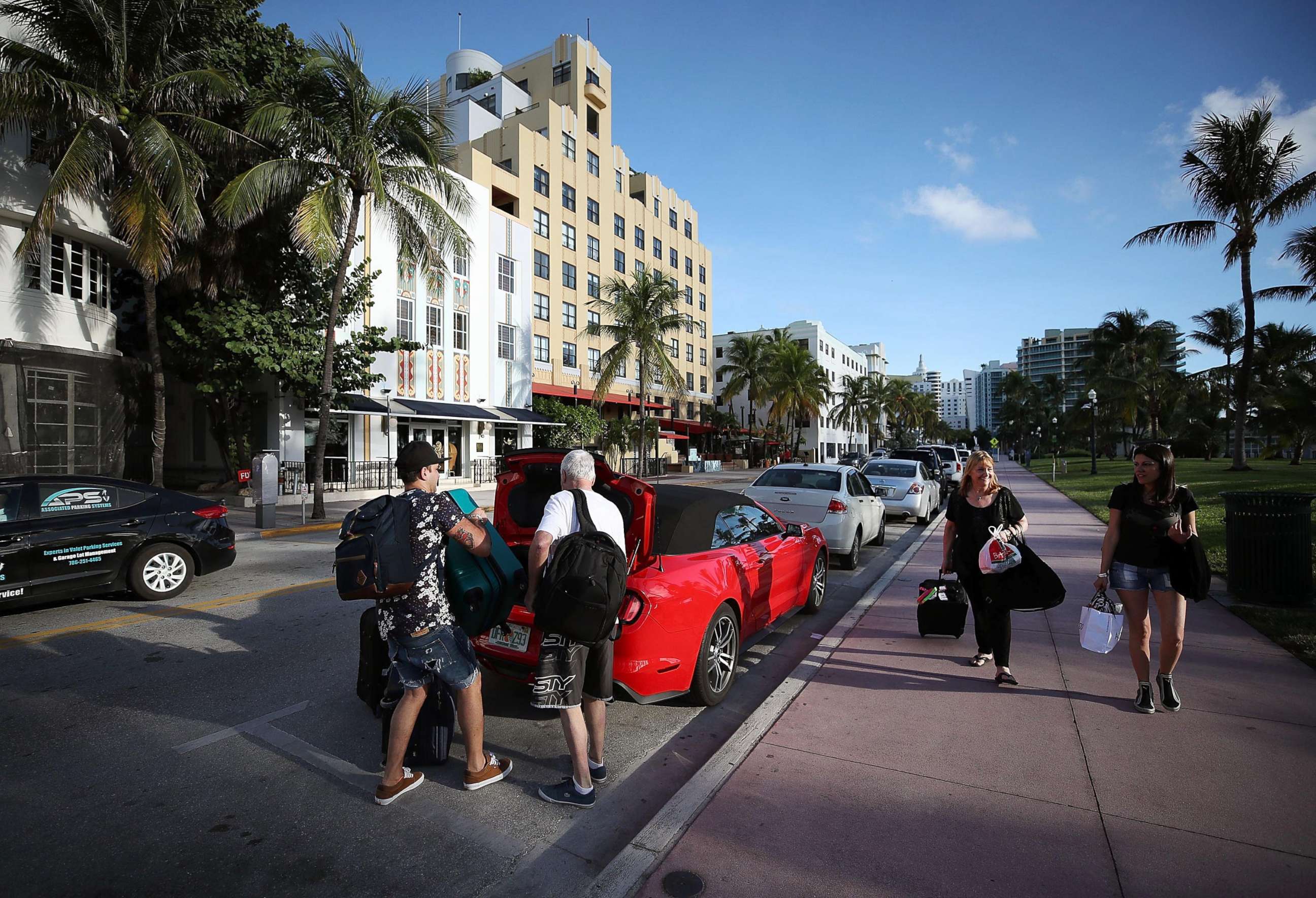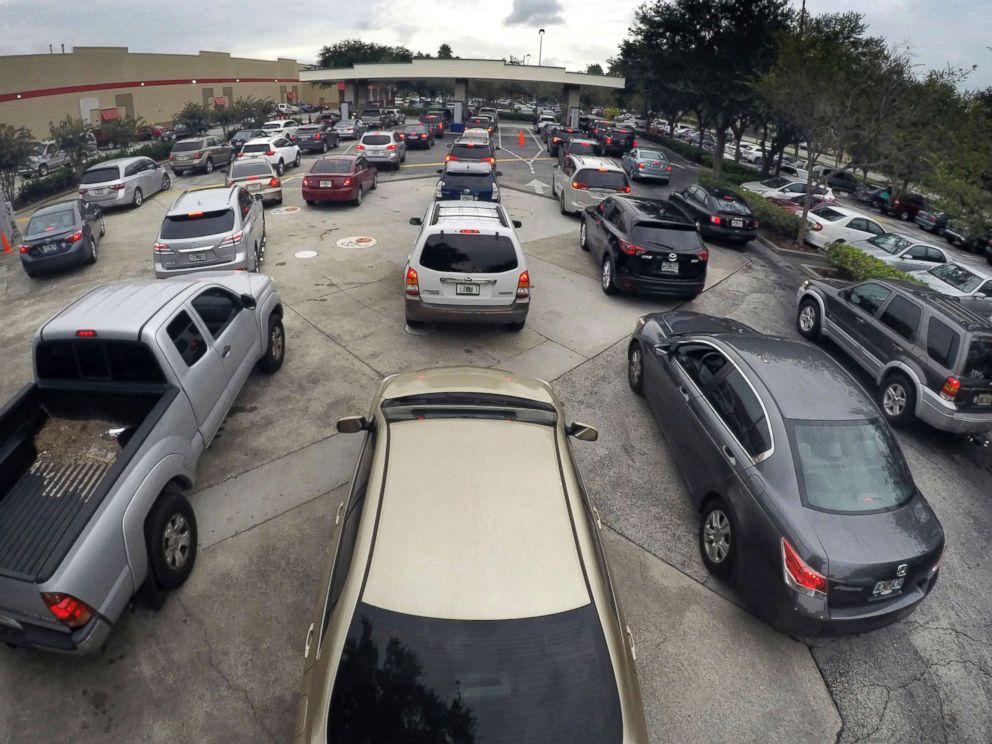 More than 585 shelters were opened throughout Florida with a total population of more than 200,000 people.
One Naples resident told ABC News she was turned away from two shelters before she and her 10-year-old son were finally accepted at one.
"We have a dog and there were not that many shelters that accepted dogs," she said, adding, "We didn't want to be that far away from our home."
While she and her son stay inside the shelter, her husband is hunkering down with their dog at home.
But not everyone is evacuating. Miami resident Rafael Cabanzon, 20, told ABC News, "We are going to stay for sure."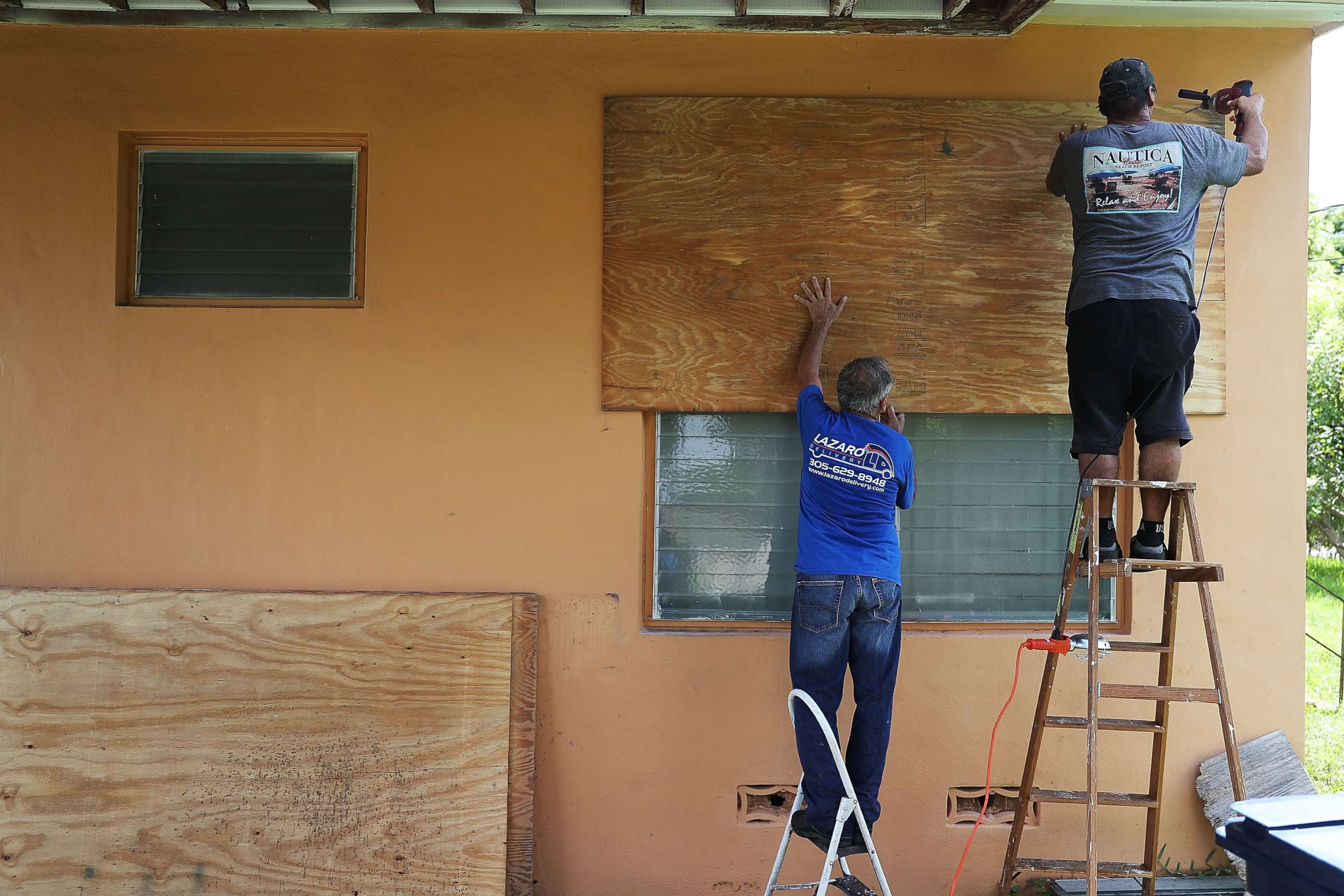 "We've experienced so many hurricanes, I think we can wait it out," Cabanzon said.
"We have a garage, so we are going to buck the bottom of the garage and a couple of doors to make sure sand doesn't come in," he said. "We're not too worried about it. We are taking precautions, but we got it."
Flight cancellations
Since Sept. 1, some 16,000 flights have been canceled to and from airports in the Caribbean and the U.S. because of the storm.
Federal response
More than 21,800 federal personnel are working in support of preparedness and response to Irma, including more than 2,100 FEMA staff.
Devastation in Caribbean
As Irma tore through the Caribbean islands, it left a trail of turmoil behind.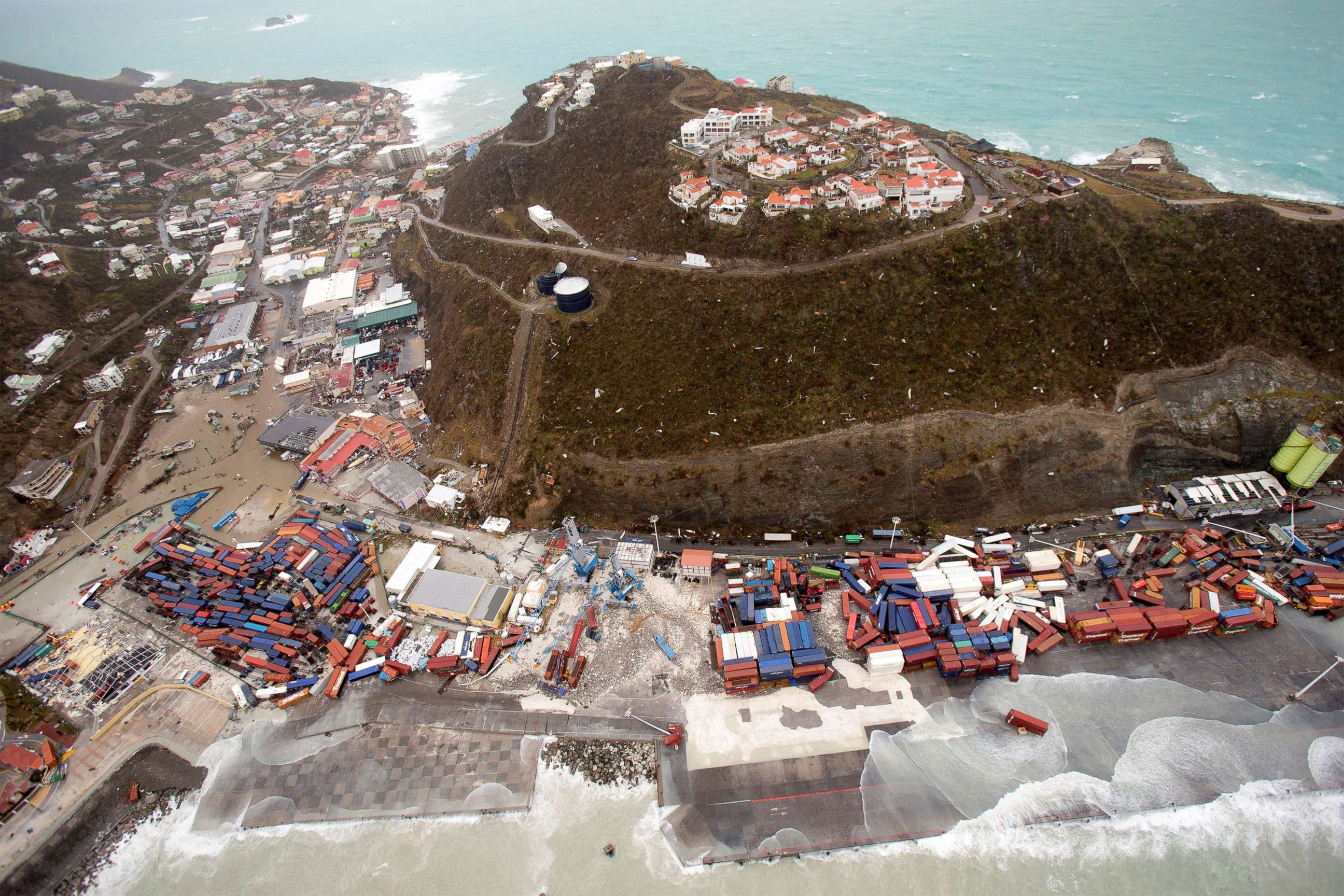 In Barbuda, over 90 percent of buildings and vehicles were destroyed.
Antigua and Barbuda Prime Minister Gaston Browne told national broadcaster ABS that the island is "barely inhabitable" after Irma.
Browne told ABC News in a phone interview, "When you have an unprecedented storm like this that comes with such significant wind force this is like having a bomb literally thrown on a city. ... It is really the sheer magnitude of the winds that destroyed these properties."
A total of 1,700 Americans have been evacuated from St. Martin, an official with the U.S. Department of State told ABC News. The damage to the popular tourist spot is so extensive that some resorts have canceled reservations for the remainder of 2017.
ABC News' Jeffrey Cook contributed to this report.