— -- One of the last states touched by Hurricane Matthew has become one of the hardest hit. The death toll in North Carolina has jumped to 17 this afternoon, up from 14 this morning, Gov. Pat McCrory said.
The latest three deaths were from drowning, McCrory said.
Earlier, one victim was driving home when a tree fell on him, the governor said. Two others were found submerged in their cars.
McCrory said one man was fatally shot by a trooper during a high-water rescue in Lumberton. McCrory did not provide additional details about the shooting and said it was under investigation.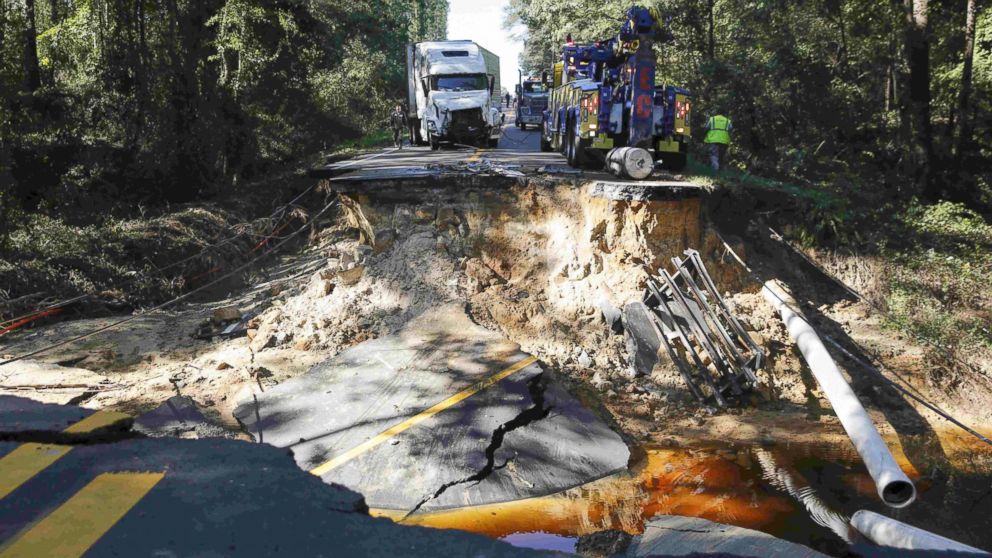 "Too many people have died and we don't want any more to die," McCrory said earlier today. "I saw firsthand the suffering the citizens are going through. That will stick with me for the rest of my life."
McCrory said that Monday night was "a difficult night for thousands" of residents. "We must do all we can to help those with nothing left."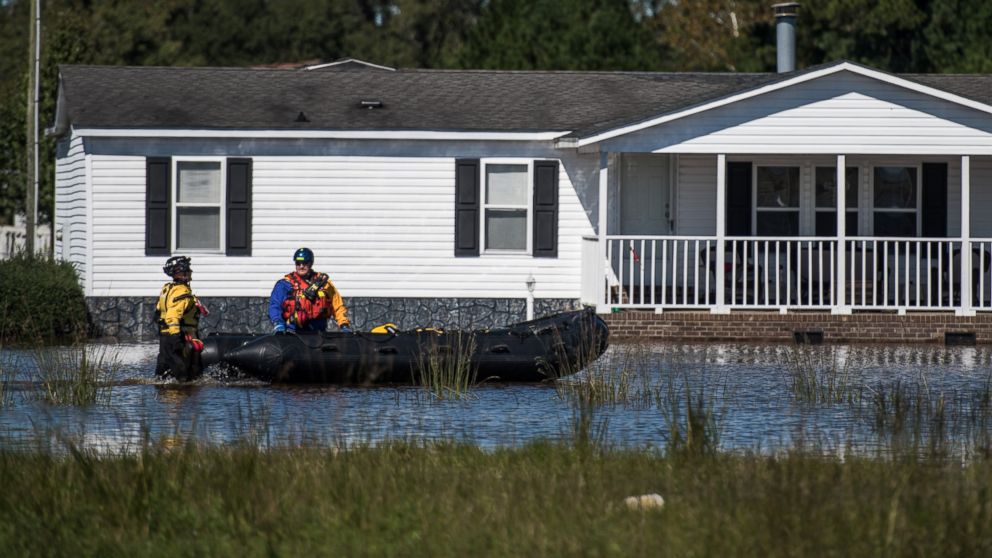 And the threat in North Carolina is not over; more flooding is expected in several counties -- Lenoir, Pitt, Greene, Bladen and Edgecombe -- and evacuations have begun, McCrory noted.
"To people near Woodlake Dam in Moore County -- get out, get out now," he said, adding that it's "unacceptable for you to stay."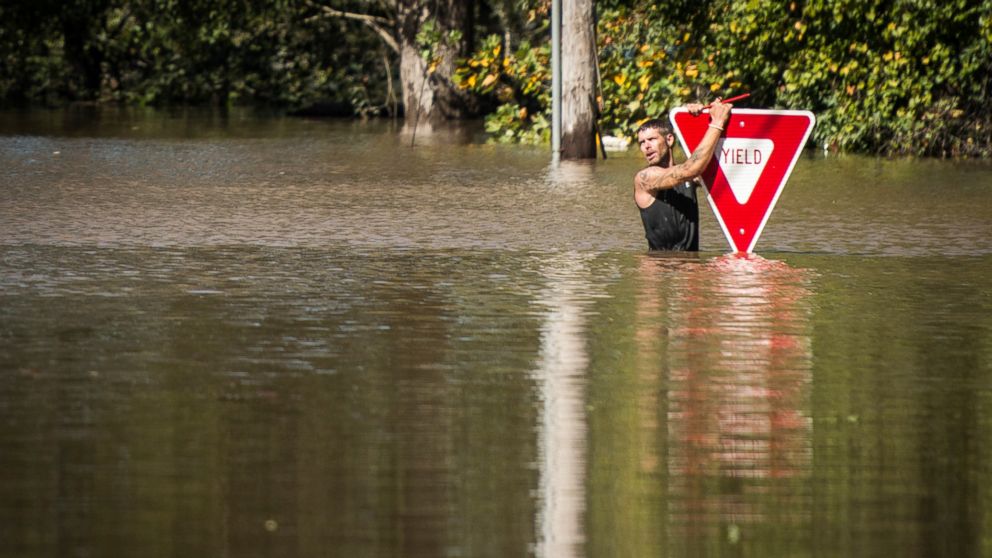 The Greenville airport in Pitt County is experiencing flooding and 282,000 customers are without power today, according to McCrory. Interstate 95 -- a major East Coast artery -- remains partially closed.
In South Carolina, Gov. Nikki Haley said this afternoon that the state is now dealing with flooding in the aftermath of the storm. The state's rivers are likely to continue to flood over the next week or two and officials are closely watching the Little Pee Dee River, which is expected to crest soon.
Four islands in South Carolina remain closed, with Hilton Head Island set to reopen today. Haley urged "patience, so we can avoid accidents on the interstates as people continue to go back home."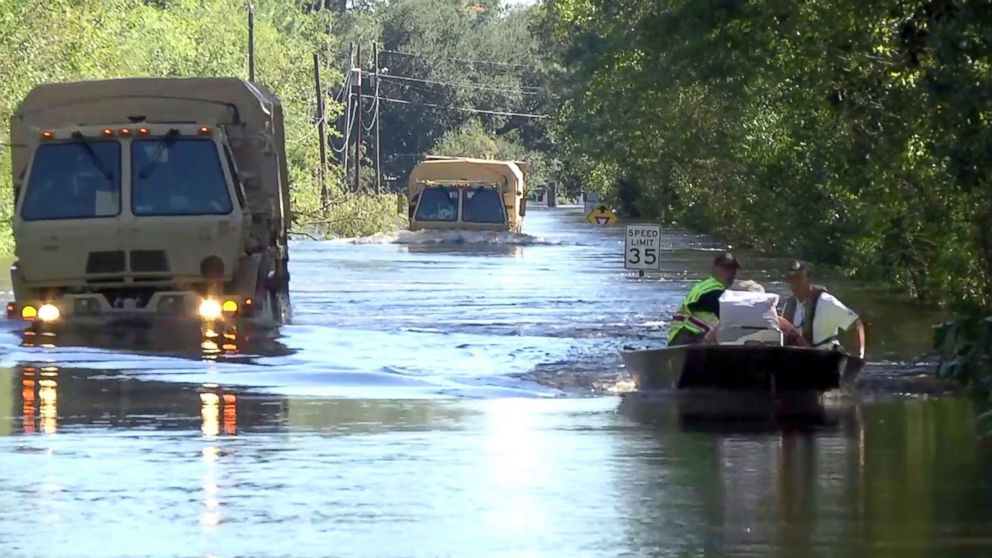 While it is "easy to get frustrated" by inconveniences from the storm, "take a second and count your blessings, because you have your life," she said. "While we have lost three people, so many were saved, and that's the answer we want you to take away."
Hurricane Matthew Leaves Flooding and Destruction in its Wake
From left, Cassandra Rush, Anyah Carpenter, and Rosa Rush walk through floodwaters in their neighborhood, Oct. 15, 2016, in Lumberton, North Carolina.
Sean Rayford/Getty Images
Matthew battered Florida, Georgia, South Carolina, North Carolina and Virginia for days before weakening and veering out to sea on Sunday. The powerful storm was blamed for the death of 35 people.
The storm brought winds of up to 100 mph, as much as 15 inches of rain and powerful storm surges of up to 9 feet in some areas.
The storm led to the evacuation of more than 3 million coastal residents, caused widespread power outages and has left billions of dollars in damage in its wake.
Today over 700,000 customers remain without power across the five states.
ABC News' Jason Volack contributed to this report.