— -- Hurricane Matthew battered the Southeast coast for four days before weakening and veering out over the Atlantic Ocean Sunday, leaving a trail of devastation with at least 28 dead, over 1 million homes and businesses without power today and billions of dollars in damage.
Matthew wreaked havoc in Florida, Georgia, South Carolina, North Carolina and Virginia before it was downgraded to a post-tropical cyclone Sunday as it headed east over the Atlantic.
The death toll spans all five states: at least 11 people were killed in North Carolina, nine people including a 9-year-old boy died in Florida, four died in Georgia, three were killed in South Carolina, and one died in Virginia.
The storm brought winds of up to 100 mph, as much as 15 inches of rain and powerful storm surges of up to 9 feet to some areas.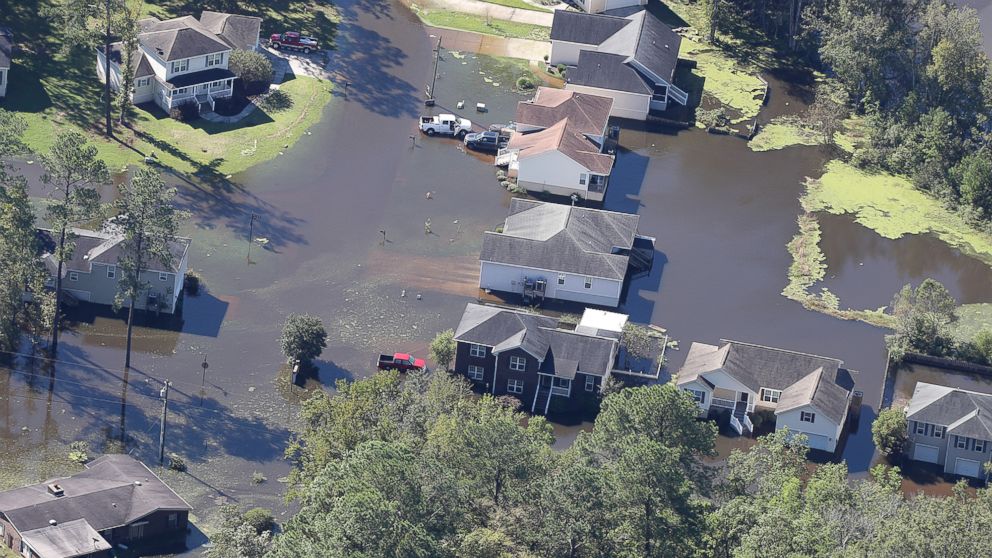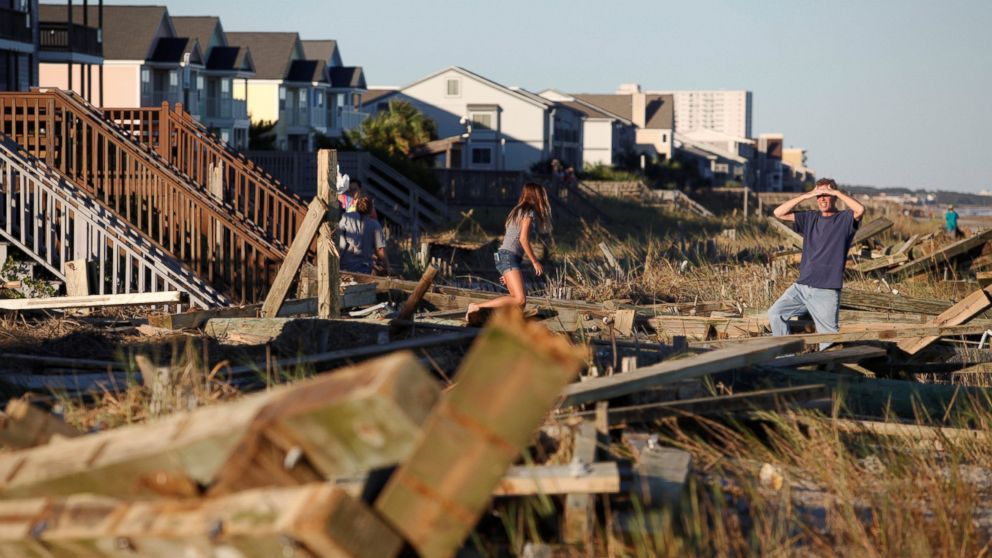 Millions of people's lives were disrupted, with the evacuation of more than 3 million coastal residents; the closing of hundreds of roads including parts of Interstate 95 -- a major East Coast artery; the halting of Amtrak service in the Southeast; the cancellation of thousands of airline flights.
North Carolina is one of the last states affected by Matthew and one of the hardest-hit.
At least 11 deaths in the Tar Heel state have been attributed to the storm and three people in the state are missing.
Addressing the damage, Gov. Pat McCrory said today, "You have to see it to believe it."
"Never did I think we would have this much rain," he said.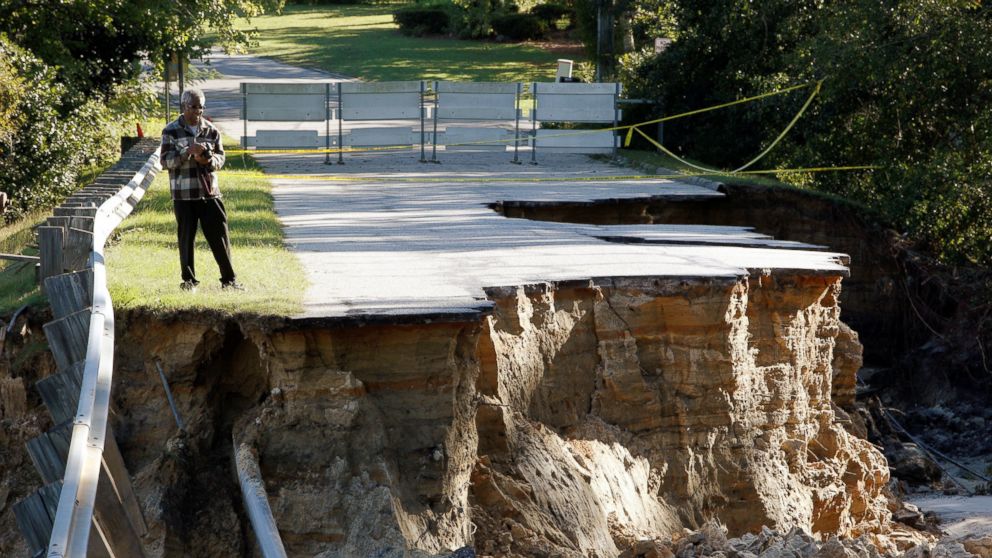 McCrory said the greatest threat right now is flooding in areas away from the coast, which is expected to continue throughout the week.
"We haven't hit the most critical point of this storm's impact," he said this afternoon.
McCrory said over 2,000 people have been rescued, including some off their roofs.
Across the South, over 1 million homes and businesses are without power this evening. There are over 400,000 outages in North Carolina; 370,000 outages in South Carolina; 124,000 outages in Georgia; 150,000 in Florida; and 84,000 in Virginia.
Initial estimates are that Matthew has caused insured losses of $4 billion to $6 billion, according to CoreLogic, but the preliminary number likely underestimates the storm's total impact. Experts say Matthew could be the costliest storm to hit the United States since Superstorm Sandy in 2012, which had an estimated $68 billion in damages.
Before Matthew hit the U.S., it barreled through the Caribbean last week, killing hundreds in Haiti. Haiti's official death toll stands at 336, but Reuters has reported figures from local officials that number more than 1,000 dead.
ABC News' Rebecca Jarvis and Benjamin Stein contributed to this report.