Nate downgraded to tropical storm, moves farther inland
States of emergency declared in Louisiana, Mississippi, Alabama and Florida.
— -- Hurricane Nate was downgraded to a tropical storm around 4:30 a.m. ET Sunday, with maximum winds of 70 mph.
The storm, moving north-northeast at 23 mph, is moving farther inland over Mississippi and Alabama.
Nate made its second landfall as a Category 1 storm around 1:30 a.m. ET near Biloxi, Mississippi, with maximum winds of 85 mph, the National Hurricane Center announced.
At the time of the second landfall there were reports of 4 to 5 feet of storm surge along several Gulf Coast cities in southern Mississippi and southern Alabama, ABC News meteorologist Daniel Manzo said.
"Even though Nate has made landfall and will weaken today, we are still forecast heavy rain from Nate to spread well inland towards the Tennessee Valley and Appalachian mountains," Manzo said Sunday morning.
Around 2:30 a.m., a tornado watch covering most of southern Alabama and part of the Florida Panhandle was issued. It is in effect until 11 a.m.
Nate previously made landfall Saturday night as a Category 1 storm near the mouth of the Mississippi River on the southeastern Louisiana coast, resulting in significant storm surge along the Gulf Coast.
Concerns about Nate prompted officials in Louisiana, Mississippi, Alabama and Florida to declare states of emergency and evacuation orders.
Maximum flooding of 7 to 11 feet above ground level is expected in parts of southeast Louisiana and along the Mississippi coast, the National Hurricane Center said. A storm surge warning is in effect from Grand Isle, Louisiana, to the Okaloosa/Walton county line in Florida. And a tornado watch has been issued for parts of southern Mississippi, southern Alabama and the western Florida Panhandle.
As Nate races inland Sunday, it is expected to rapidly weaken and should barely be a tropical storm by Sunday night, weakening further to a tropical depression by early Monday morning. But heavy rain and flash flooding will still be a concern as the storm roars ashore and moves inland, according to ABC News meteorologist Dan Peck.
By 6 a.m. CT Sunday, the brunt of the heavy rain and strong winds are forecast to be over central Alabama. Areas of heavy rain will continue to move north from the southeast up through the Northeast on Sunday, Monday and early Tuesday.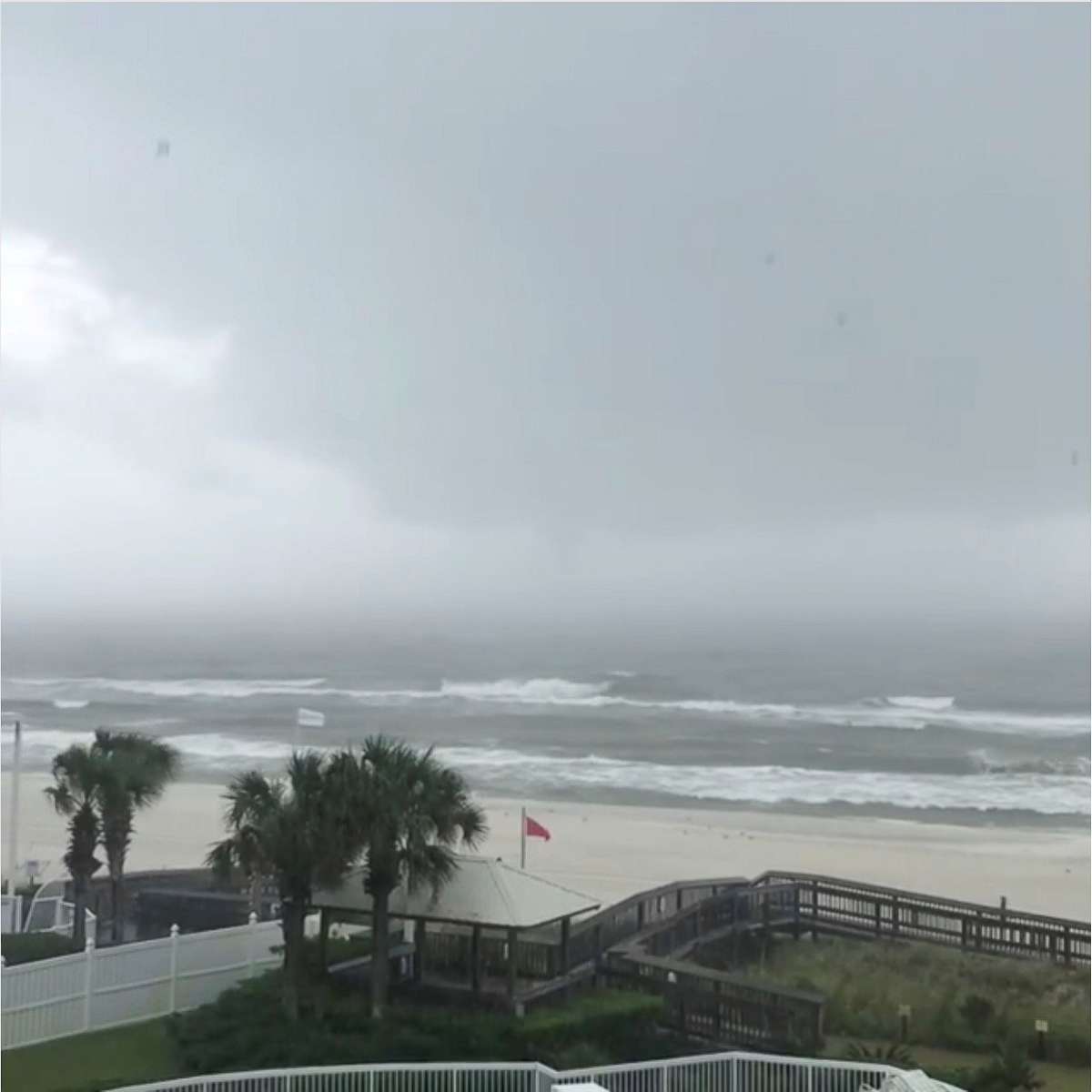 Ahead of Nate's landfall, the governors of Louisiana, Mississippi and Alabama all issued stern warnings to residents.
Louisiana Gov. John Bel Edwards declared a state of emergency on Thursday and warned residents to prepare for heavy rain, storm surge and high winds.
"No one should take this storm lightly," Edwards said at a press conference Friday. "We do want people to be very, very cautious and to not take this storm for granted."
In New Orleans, the mayor said some areas outside of the levee protection system could see a 7-to-11-foot storm surge.
But the National Weather Service on Saturday evening cancelled the city's hurricane warning and Mayor Mitch Landrieu ordered an overnight curfew be lifted. By Saturday night, the evening's rain ceased.
The mayor's office added in a statement that residents are still recommended to "shelter in place and use caution due to strong tropical force winds" and the "serious threat of storm surge for areas outside of levee protection."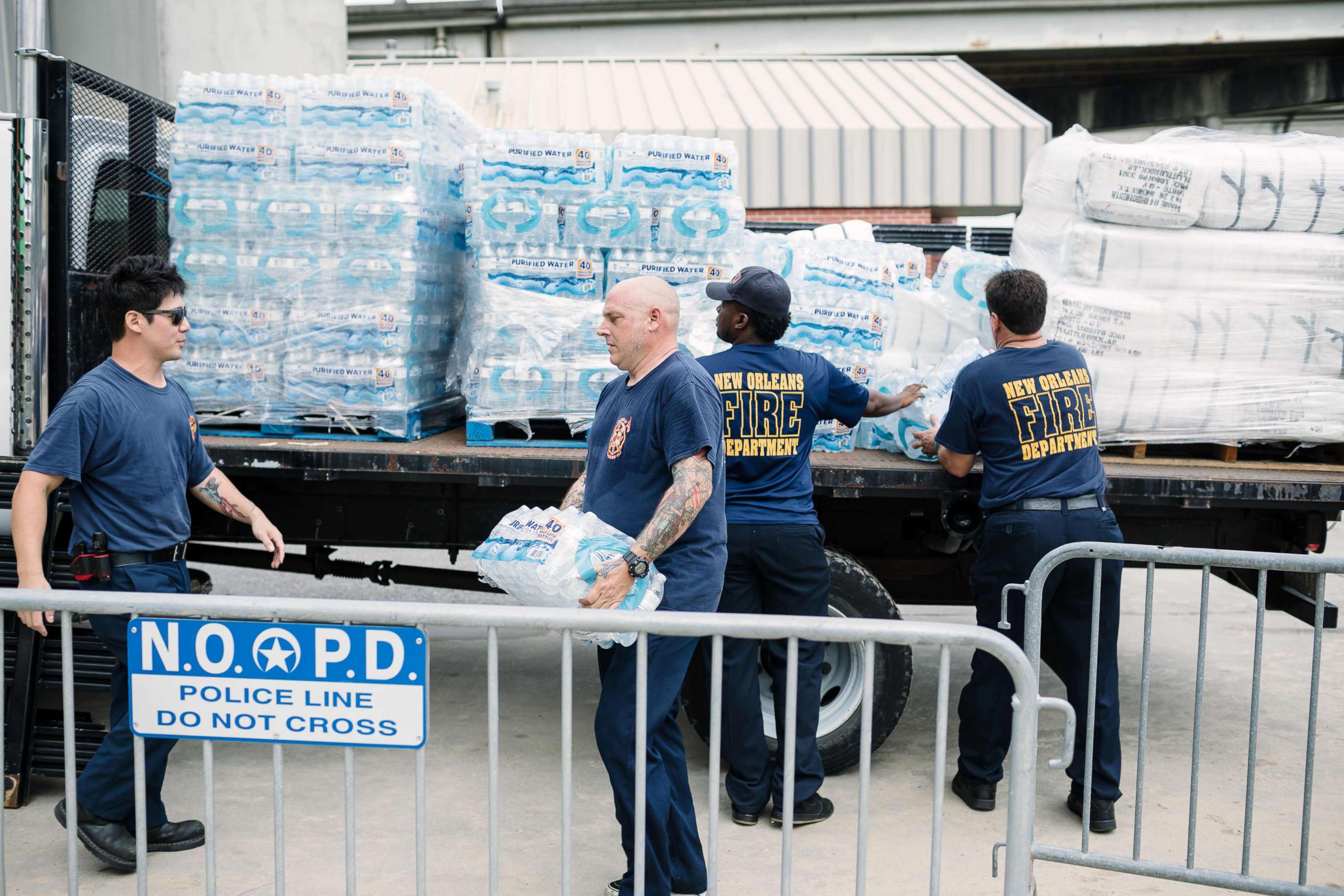 Landrieu ordered a mandatory evacuation for the communities of Venetian Isles, Lake Catherine and Irish Bayou.
A Venetian Isles resident told The Associated Press that his wife evacuated to a hotel, but he is staying behind because an elderly neighbor refused to leave.
"I know it sounds insane, but he has bad legs and he doesn't have anybody who can get to him," Gabriel Black told the AP.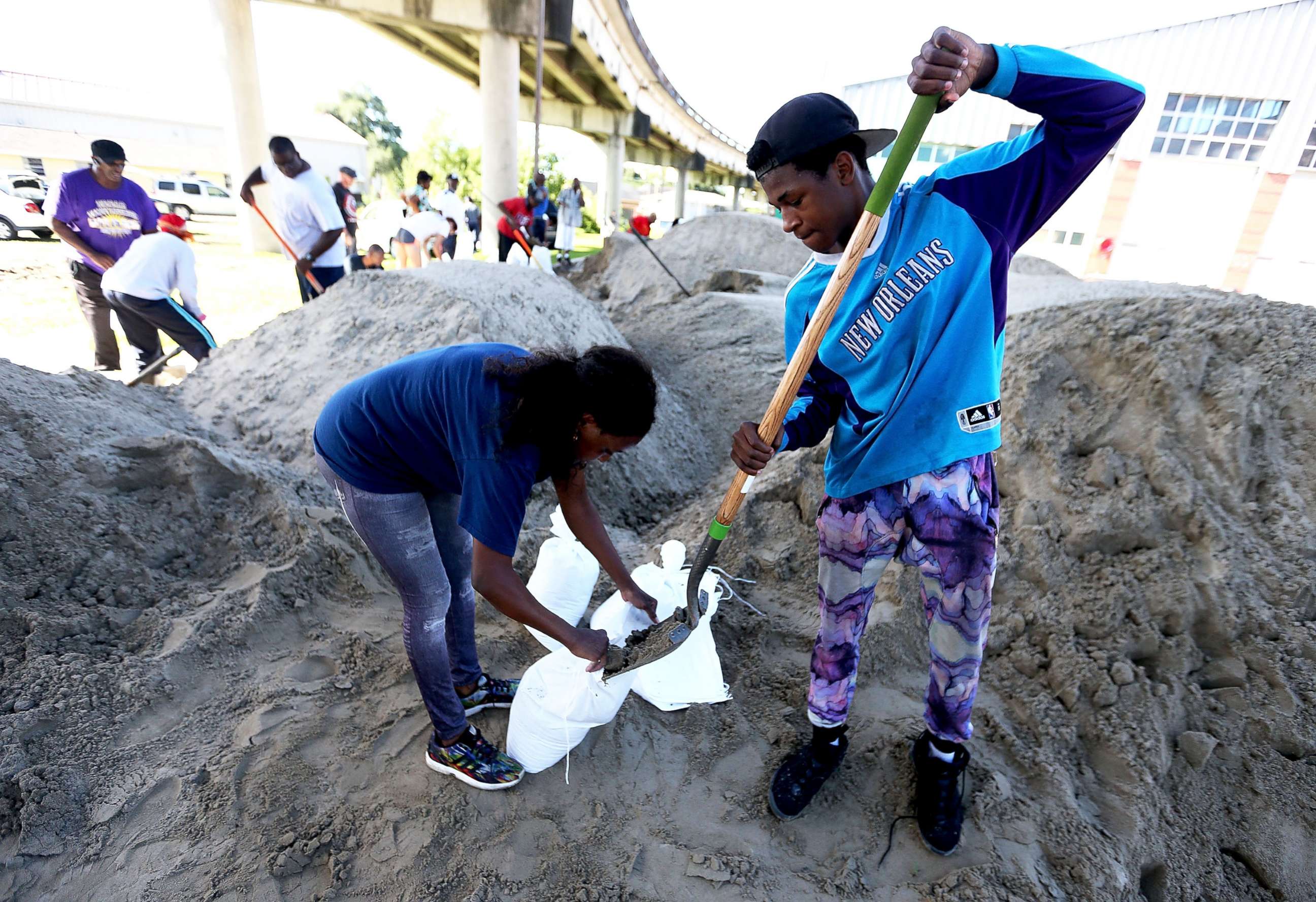 In Mississippi, Gov. Phil Bryant on Friday declared a state of emergency in several southern counties in preparation for the storm.
"If you are in an area that has flooded, I would recommend you evacuate that area until the storm has ended and the water has receded for your own personal safety and for the safety of the first responders that will be responding in the event you are trapped," Bryant said at a press conference Friday.
All Mississippi coast casinos have closed, according to the Mississippi Gaming Commission. Some hotels will remain open to guests, while others will close to guests, according to the Mississippi Emergency Management Agency.
Alabama Gov. Kay Ivey issued a statewide state of emergency that went into effect Friday morning. Ivey said that while the coast will experience the worst of the storm, Birmingham could experience strong winds and rain.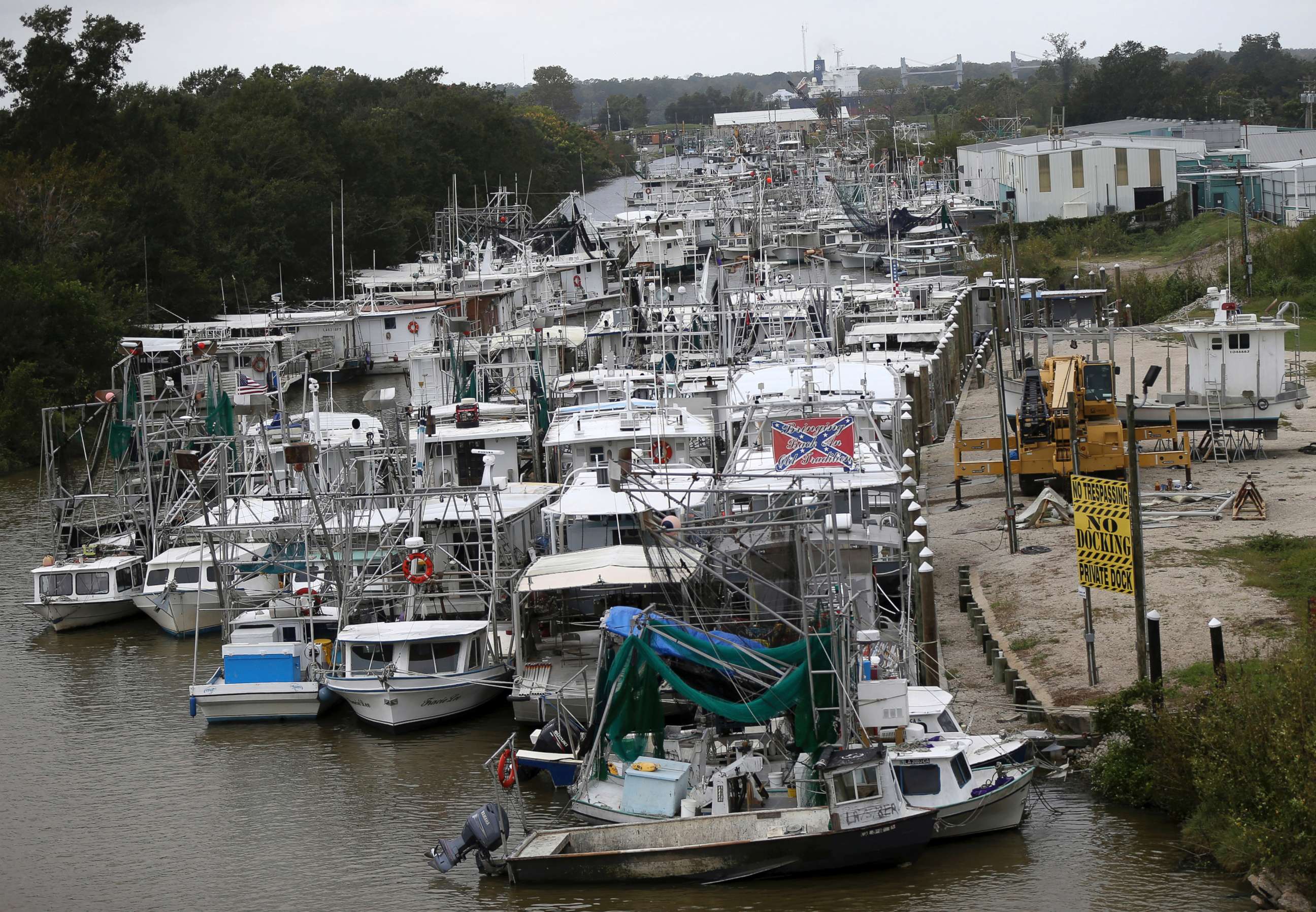 "It has become clear that Alabama, especially on our coast will experience some of the worst conditions from this storm," Ivey said at a press conference Friday. "Alabamans, you must prepare and be vigilant. This is serious business."
Florida Gov. Rick Scott also declared a state of emergency in some counties.
The Bureau of Safety and Environmental Enforcement said dozens of offshore oil and gas platforms as well as drilling rigs in the Gulf of Mexico have been evacuated.
Prior to striking the U.S., Nate on Thursday brought deadly mudslides and flash floods to Central America as it traversed the western Caribbean Sea as a tropical storm. According to The Associated Press, 22 people were killed, including 15 in Nicaragua and seven in Costa Rica. Costa Rican officials said 15 people were missing as well.