— -- "Love is blind" -- that's the phrase the husband of prison worker Joyce Mitchell is using to describe how clueless he was about his wife's alleged relationship with escaped convicted murderers David Sweat and Richard Matt, and an alleged plot to kill him, according to the husband's attorney.
"He's still blown away by this, still in shock," Peter Dumas, attorney for Lyle Mitchell, told ABC News today, adding that Joyce Mitchell "is a woman that he was in love with for 21 years. He doesn't want to see anything bad happen to her, but he knows it's going to."
Joyce Mitchell has entered a not-guilty plea to the felony charge of promoting prison contraband and a misdemeanor count of criminal facilitation for allegedly helping the inmates escape from Clinton Correctional Facility in Dannemora, New York, on June 6.
Dumas said his client had no prior knowledge about his wife's alleged involvement with the prisoners' escape from the maximum-security prison, or the alleged plot against him.
On the night of the escape, Dumas said, the couple left work, "drove through town, stopped at the Chinese restaurant here in town, had dinner, drove home. As they were driving home Joyce said she was having some chest pains, some flushing in her face, so he decided he was going to take her to the hospital."
According to Clinton County District Attorney Andrew Wylie, Joyce Mitchell had planned to meet Matt, 48, and Sweat, 35, at a power plant near the prison the night of their escape and expected to drive them to a wooded area about seven hours away. In addition, Joyce Mitchell had talked to Matt and Sweat about killing her husband, who also worked at the prison, Wylie said.
In the end, though, instead of driving the getaway car, Mitchell checked herself into a hospital, complaining of a panic attack, Wylie said.
"She realized what this was going to do to her family," Wiley said. "She realized that she loved her husband, Lyle, and she did not want to leave him at the end."
When Lyle Mitchell got back home from the hospital, he "slept for about four hours, came back to the hospital and spent the morning with Joyce," Dumas said. "Subsequently, the police started contacting him, started asking some questions. At that point, he didn't realize Joyce was involved. He just thought they were just following up on all the employees in the area."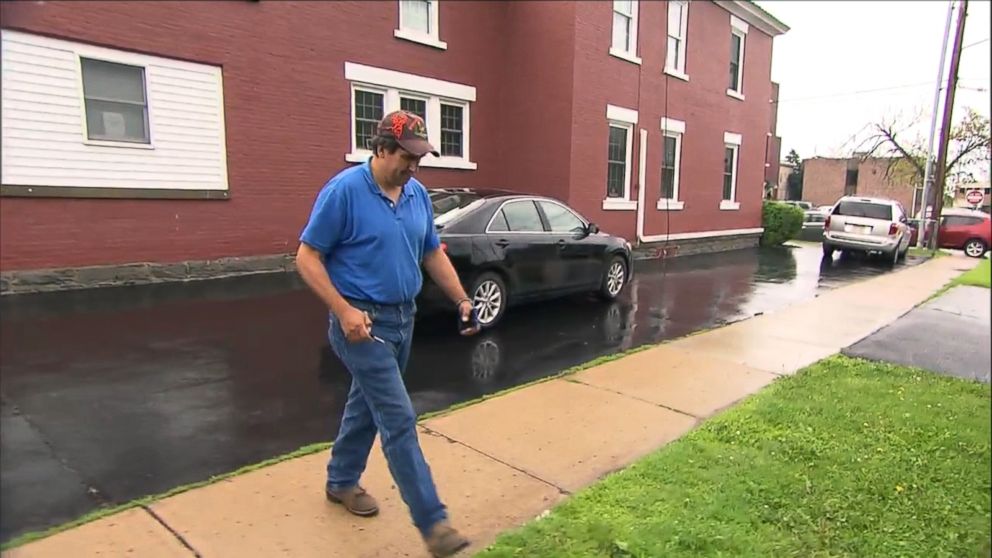 After further questioning from investigators, Lyle Mitchell began slowly realizing his wife was being suspected of playing a role in the prisoners' escape, he added.
"He didn't really get all the blanks filled until Joyce came out after making her statement and told them everything, at which point he was just in shock," Dumas said.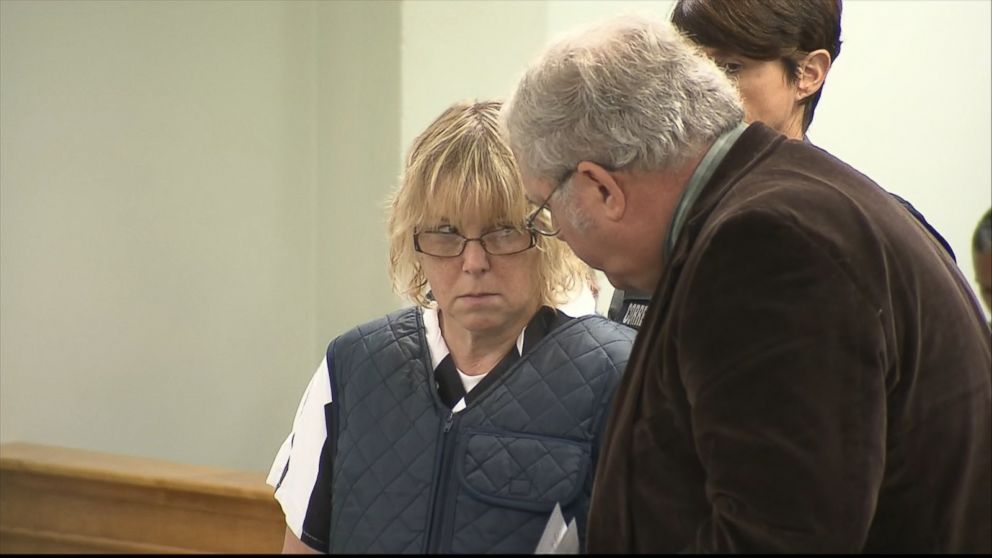 Joyce Mitchell later told her husband she wouldn't go along with the alleged plot to kill him, Dumas said.
"She told Lyle she didn't want to go through with it -- that's what Lyle knows at this point -- and because of her hesitancy, she was being threatened by the individuals," Dumas said.
Joyce Mitchell also once denied to her husband an alleged relationship with one of the inmates, David Sweat, Dumas added. However, she admitted to investigators that she had sex with one of fugitives, Richard Matt, in the tailor shop, prosecutors said on Wednesday.
Matt also gave Joyce two paintings, including one of her dogs, Dumas said, adding that Lyle Mitchell knew about them and apparently didn't want a third painting done because he thought it was inappropriate.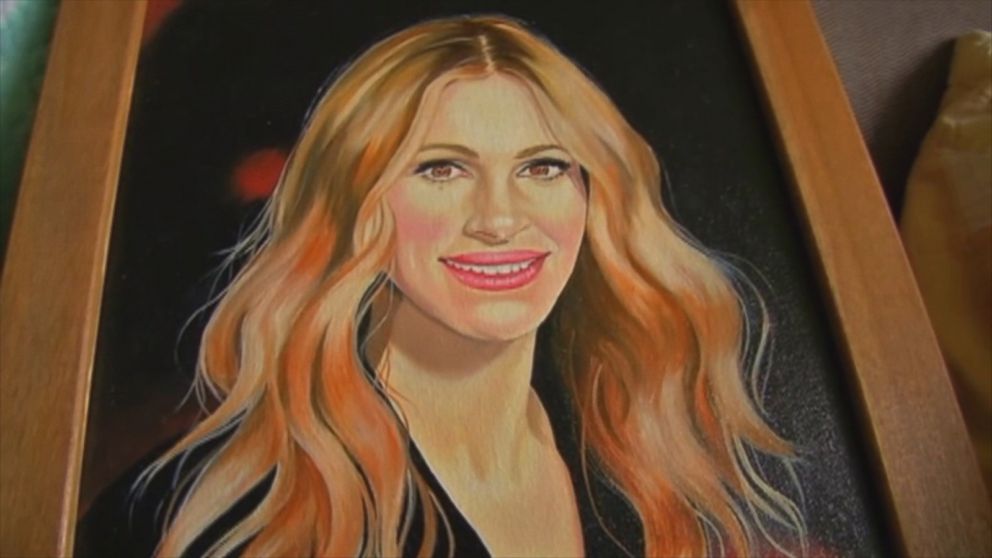 The married couple talked Monday for the first time since she'd been arrested June 12, and Lyle Mitchell "wanted to get some of his own questions answered," the lawyer said.
"He wants to know if it was all a lie, if there was a lie, why it happened," Dumas said, "and even now, I don't think he has those answers."
The attorney added that Lyle Mitchell has shared with police all the information his wife has given him and that he isn't denying anything she has done.
As for divorce, Lyle Mitchell hasn't talked about it yet, Dumas said.
"I'm sure it's a question that's looming on his mind, as much as it's looming on everyone else's," he said. "I just don't know if he's going to go through with it right off."
For now, Lyle Mitchell just wants his life to "get back to normal," Dumas said.
"He wants to be surrounded by his family and friends," he said. "He certainly doesn't want the attention. He's very phobic of the attention. He wants to keep helping the police all that he can. He knows that he's never going to have his wife back. He knows that that relationship is irretrievable."