Husband and wife, ages 92 and 82, lose home in California wildfire, vow to rebuild: 'That's our home. We have to'
James and Marcella Shirk's Malibu home was destroyed in the Woolsey Fire.
A couple married for 62 years has lost their longtime home in the deadly Woolsey Fire in Southern California.
And just days after the immense loss, the loving pair vows to rebuild.
Marcella Shirk, 82, and her husband, James Shirk, watched the wildfire race toward their Malibu home on Friday -- his 92nd birthday, she said.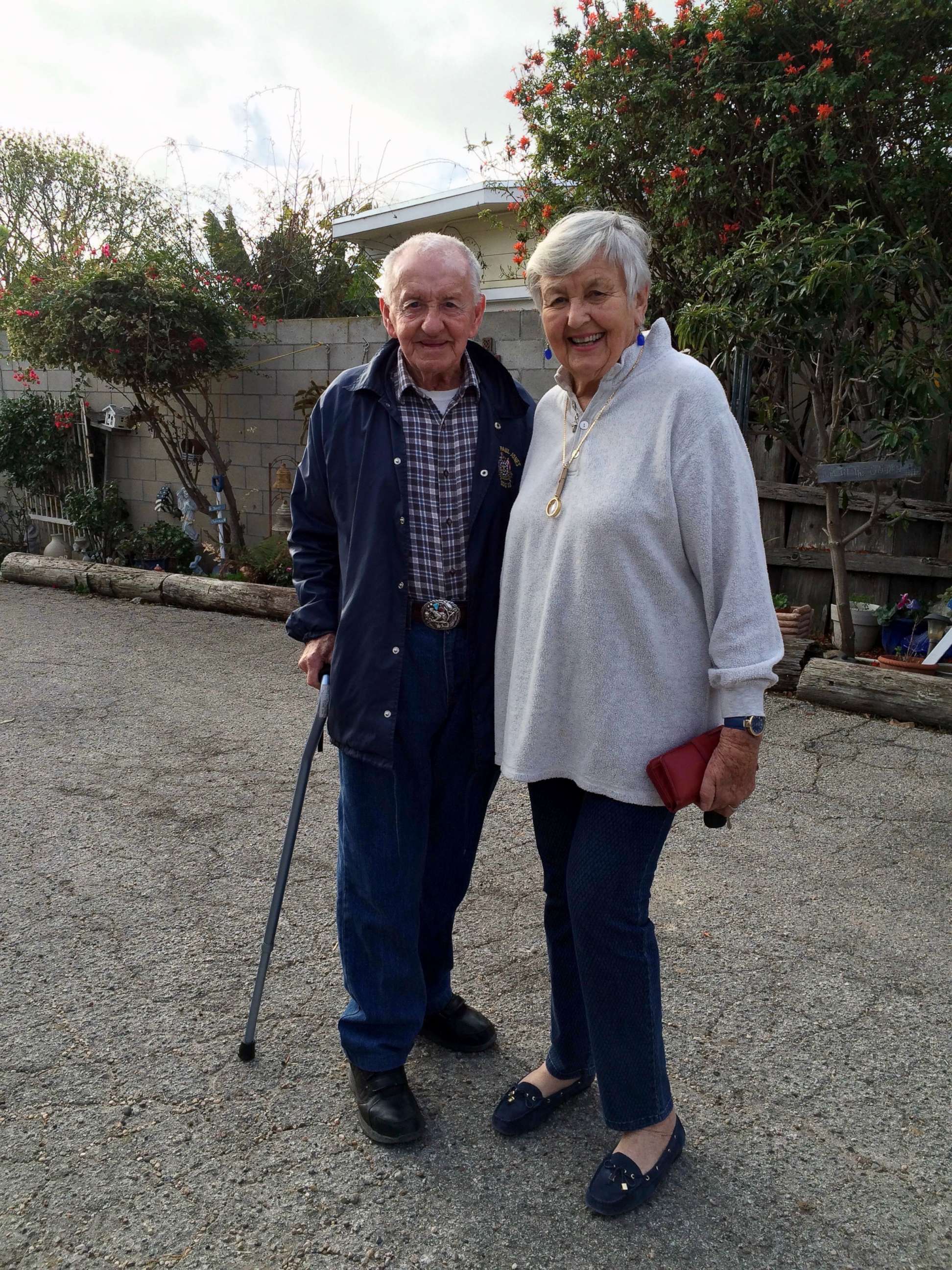 Before driving away from their home of 42 years for the last time, Marcella Shirk made sure to grab her naturalization papers and photo albums from her childhood.
Her son-in-law tried to save the home, she said, but it burned to the ground.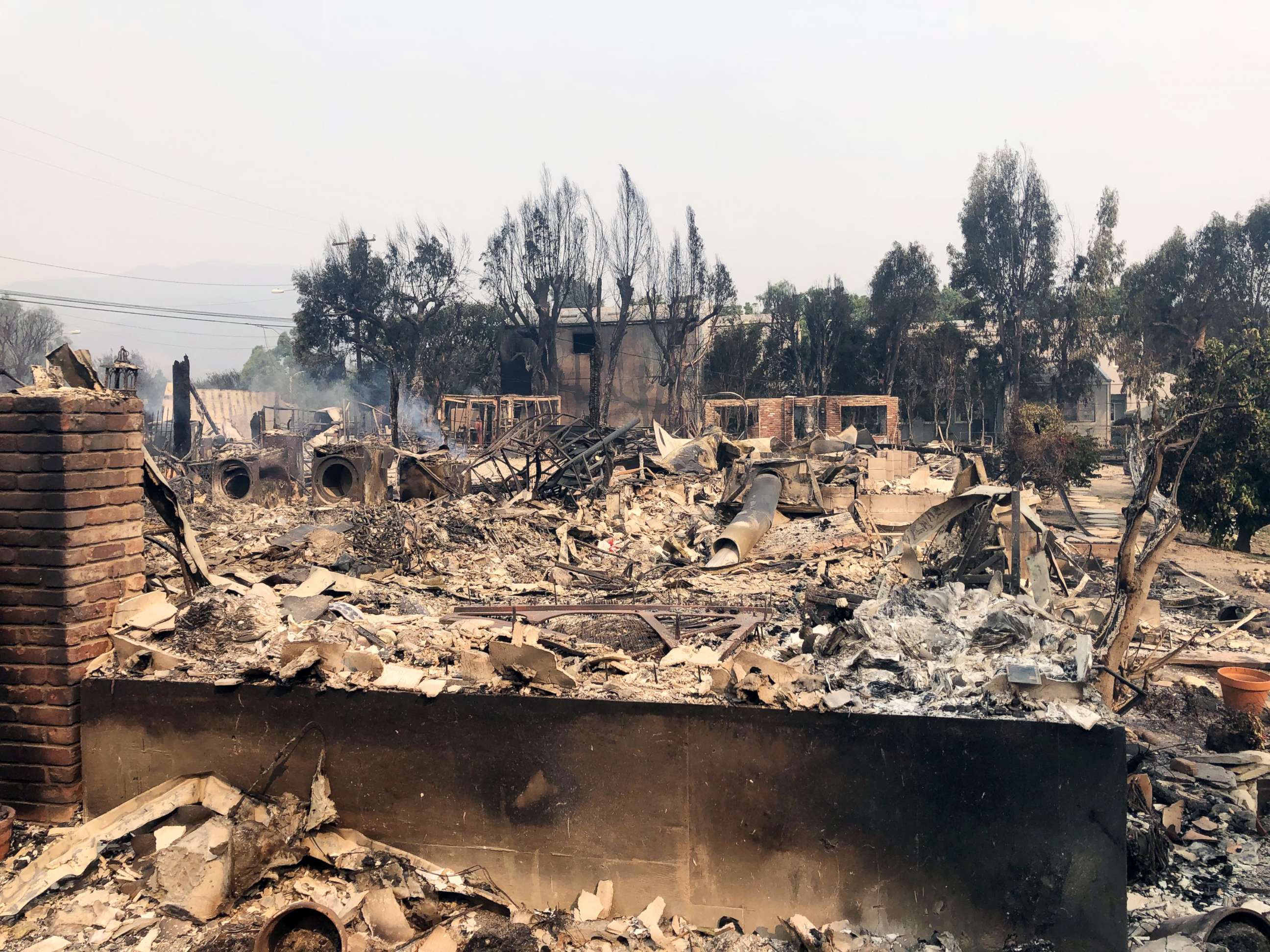 The Woolsey Fire, which ignited on Thursday, has burned over 90,000 acres and has claimed two lives.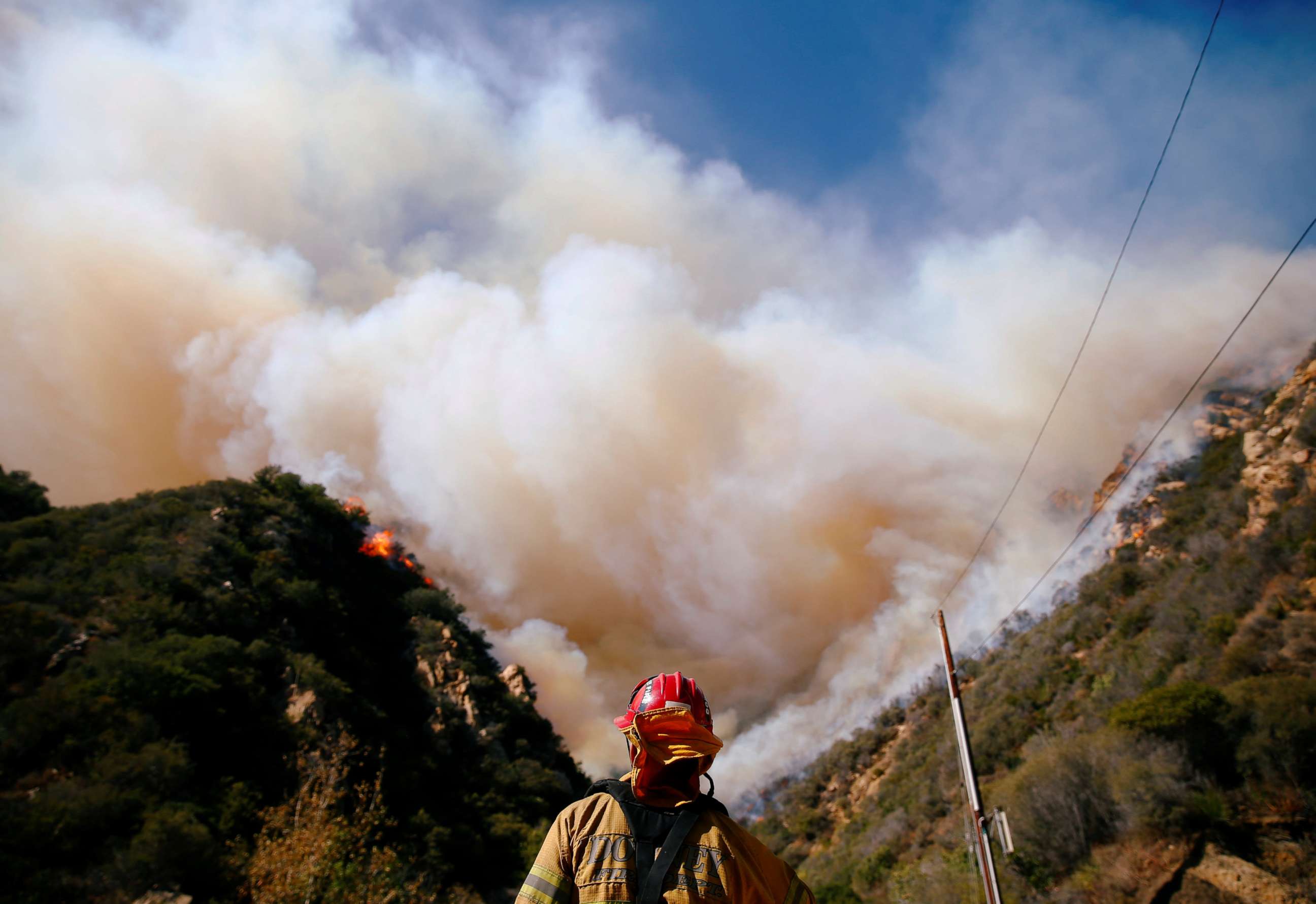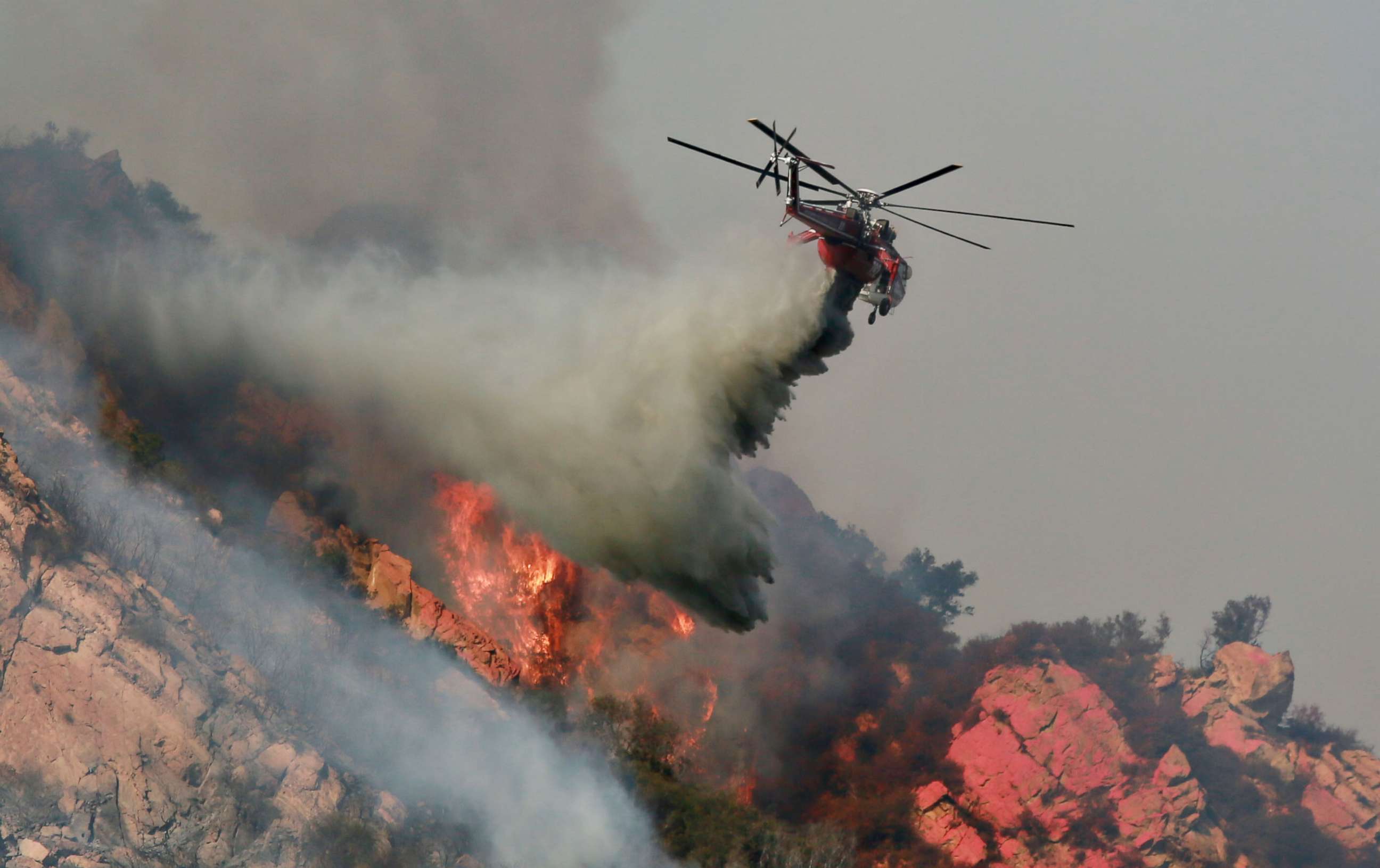 "The house to me is more or less material. It's what was in that house, and all the memories," Marcella Shirk told ABC News.
For her, the hardest things to lose are the irreplaceable ones -- the antiques and the items that belonged to her mother.
Amazingly, she said the couple's American flag was still standing at their property.
Deadly wildfires destroyed parts of California
A search and rescue team combs through the debris for possible human remains at Paradise Gardens in Paradise, Calif., Nov. 16, 2018.
Marcus Yam/Los Angeles Times/Polaris
"That really touched me," she said. "After what I've gone through, I'm a big patriot and I love this country."
James Shirk served in the U.S. Navy in World War II; he survived the Normandy Invasion but was badly wounded in the war, she said.
Meanwhile, Marcella Shirk evacuated Czechoslovakia during World War II for Singapore. From there, she made a second escape when the Japanese invaded, she said.
Eventually, she came to the United States for one year to study -- and that's when she met James Shirk and never left, she said.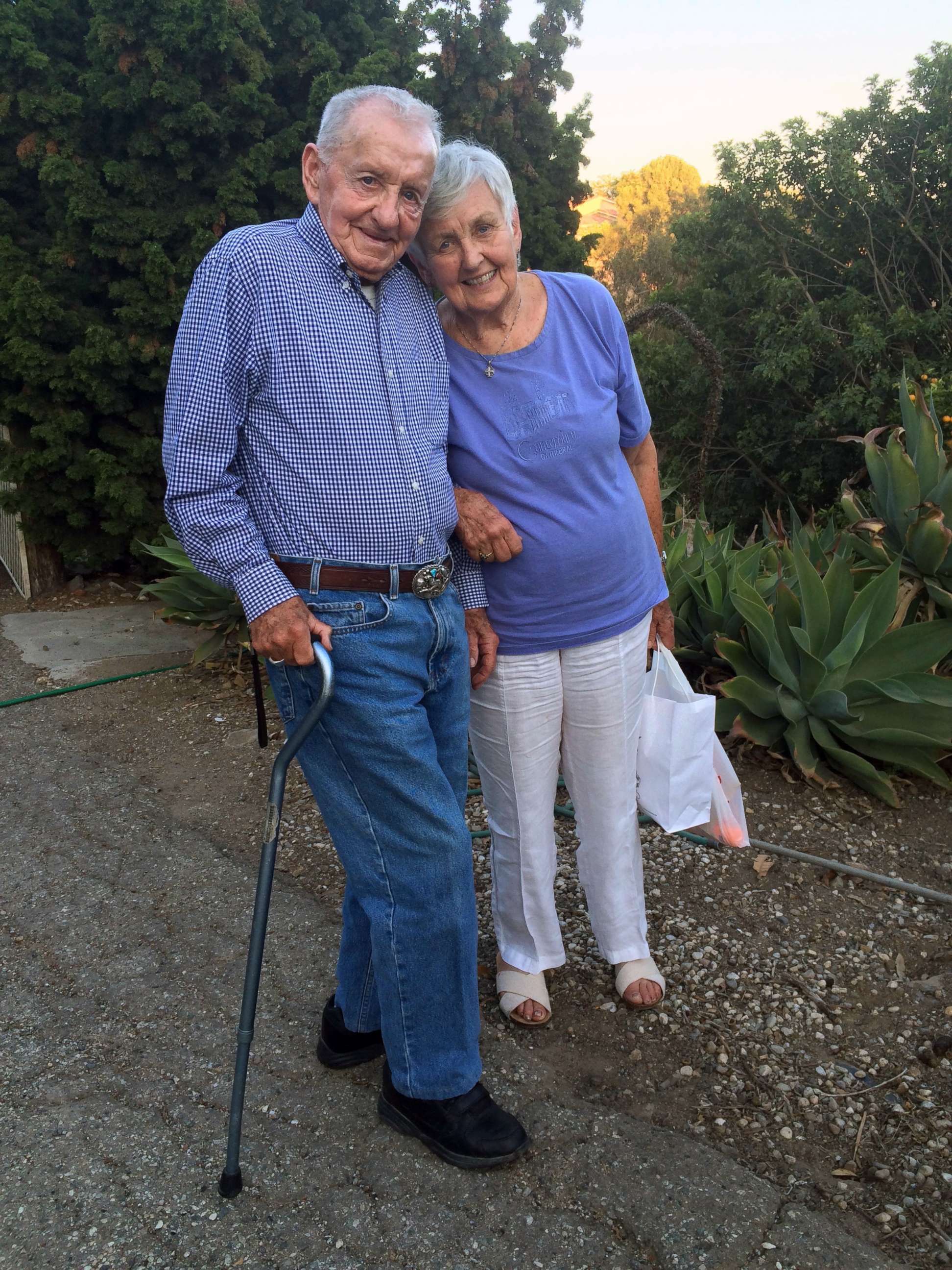 "We started with absolutely nothing, nothing when we came to California in 1960. One kid and one on the way. But we worked hard and had some good breaks," she said. "There's not too many places where you can get to where we got to."
Shortly after moving into their Malibu house, they were threatened by a powerful wildfire in the 1970s.
"It was intense," she said.
But the Shirks were younger back then, so she said they stayed behind and saved the house.
Now, faced with the loss of her home of four decades, Marcella Shirk said her faith in God has helped her get through the emotional ordeal.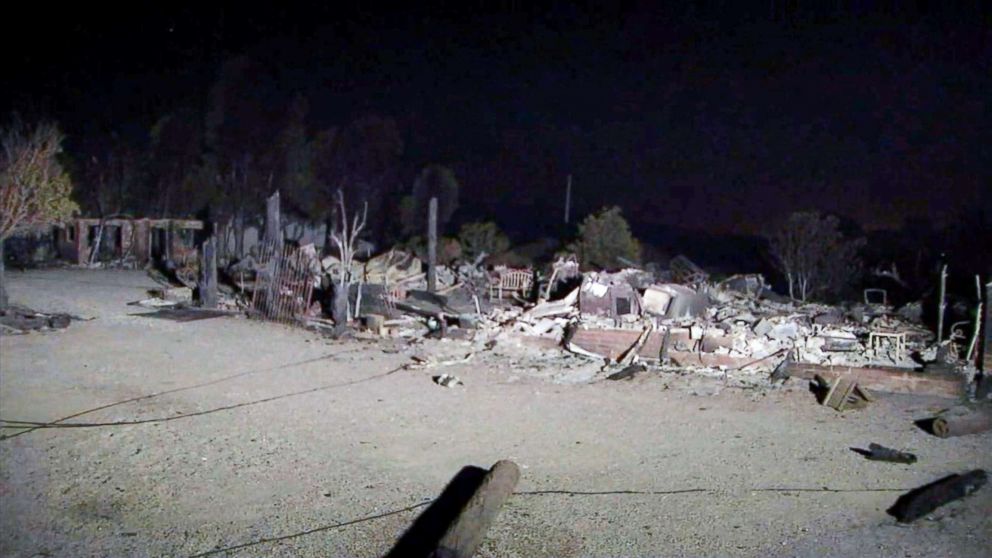 Her two daughters and five grandchildren have also been a huge support.
"They've just been absolutely incredible," she said. "I don't know what I'd do without them."
Despite the long recovery head, Marcella Shirk said she and her husband plan to rebuild.
"That's our home," she said. "We have to."
The family has set up a GoFundMe page called "Woolsey Fire Grandma + Papas House."