Icy Roads in Alabama Force College Basketball Team to Walk 2 Miles to Their Hotel
Local police found them and gave them a lift.
February 21, 2015, 10:45 AM
— -- Icy roads forced a college basketball team to walk two miles to their hotel after their bus was unable to drive down an Alabama interstate.
Ericka Smith, a sophomore with the Middle Georgia State College basketball team, told ABC News that her school's men's and women's basketball teams boarded a bus Friday afternoon en route to Martin Methodist College in Pulaski, Tennessee, for games this weekend.
But less than an hour from their destination on Friday night, the bus driver pulled over on Interstate 65, saying the roads were too icy to safely continue.
With their hotel about three miles away, the players gathered up their belongings and started walking.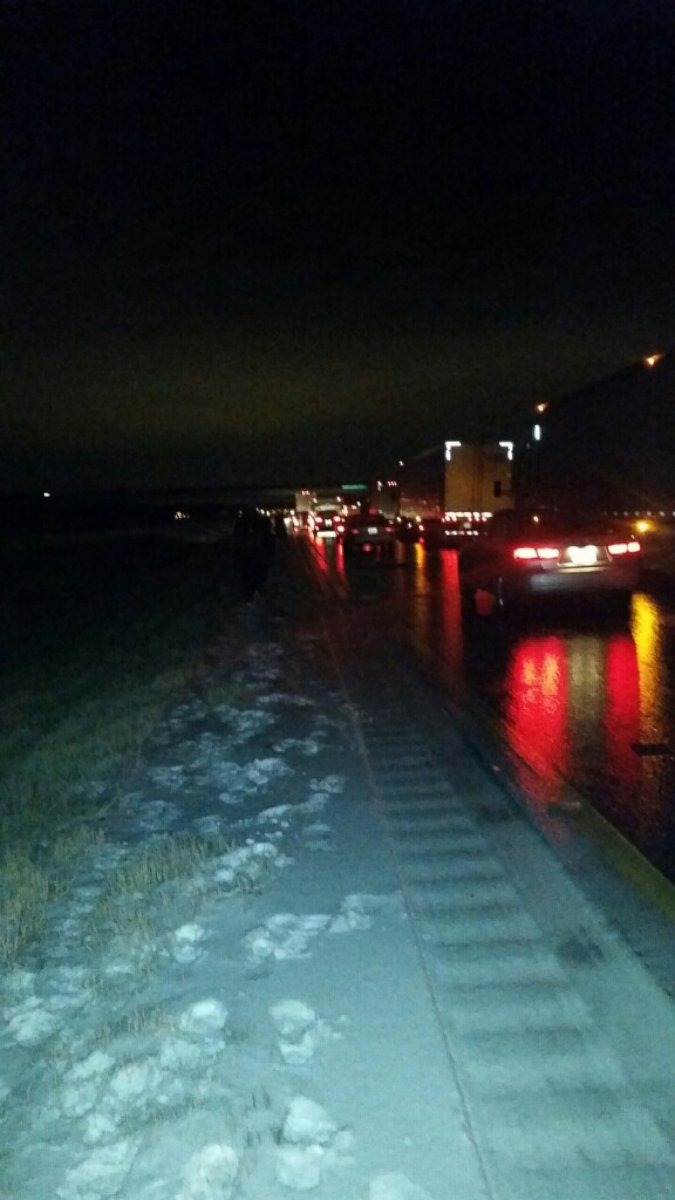 The Athens Police Department found the basketball team shortly after midnight Saturday and drove them to their hotel after they had walked about two miles.
Athens Police Chief Floyd Johnson said officers would drive the players to their bus today if the roads were safe.
Saturday afternoon, the women's team lost their game to Martin Methodist College 62-52, Smith said.
"Everything happens for a reason and we're just happy we made it safely," Smith said. "Hopefully, everyone else that was stuck is OK as well."
Icy roads have caused issues for many other drivers in Alabama.
Neil Johnson, who was traveling from Nashville to Tuscaloosa, Alabama, said he and dozens of other drivers were stuck on Interstate 65 for more than 12 hours because of accidents and icy roads. The trip, he said, usually takes about two hours.
Neil Johnson shares his experience trapped on the icy roadway.