BOSTON— -- In the Boston Marathon bombing trial today jurors were shown through new videos and images of the grisly murder of MIT police officer Sean Collier, who was killed three days after the deadly dual marathon explosions.
Prosecutors say Collier, 27, was shot in the head by either defendant Dzhokhar Tsarnaev or his late brother Tamerlan hours after the FBI published images of the brothers and asked for public help in tracking the bomb suspects down. Investigators believe the brothers were trying to steal Collier's gun, and even though they killed him, they were ultimately unsuccessful.
One video, apparently shot from across the street, showed the brothers coming around the courtyard to Collier's cruiser before killing.
Two other images shot from above and obtained by ABC News prior to the hearing today showed the horrific aftermath, with police cars surrounding the crime scene, apparently Collier's blood staining the ground.
Assistant United States Attorney William Weinreb described Collier's killing in his opening statements last week.
"As soon as they reach the car, they open the door," Weinreb said, and then a man opened fire, "shooting him in the head at point-blank range twice in the side of the head and once right between the eyes."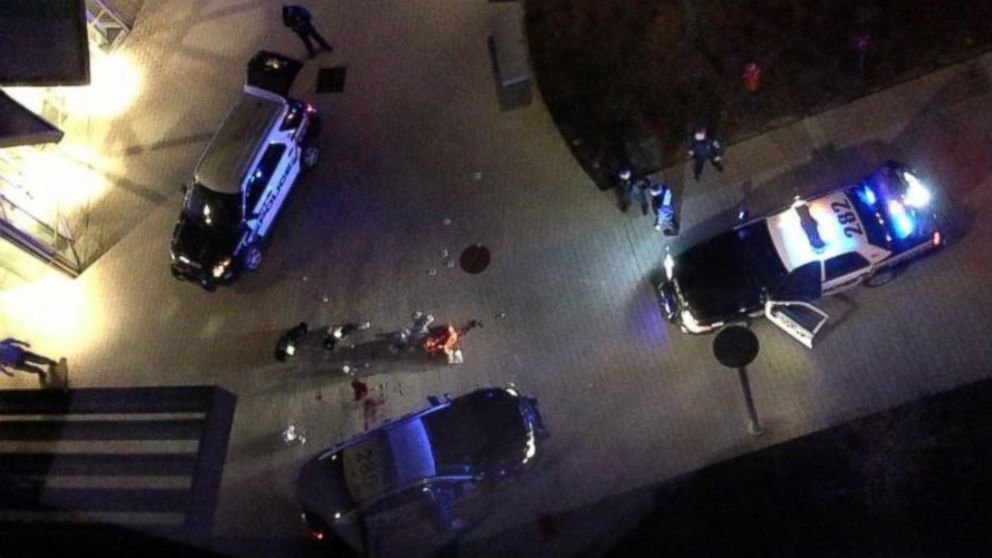 Weinreb said the figures in the video were too small to determine who the assassin was. "The video didn't reveal whether the defendant pulled the trigger, or whether the both did, but it doesn't matter. They both murdered him," he said.
Tsarnaev's defense said Tamerlan was the one who pulled the trigger.
In addition, Weinreb said, the Ruger P95 9-millimeter gun that was used to kill Collier came from Dzhokhar Tsarnaev, then 19.
A few months before the bombing, Weinreb said, Tsarnaev told a friend "that he needed a gun." That gun came from Tsarnaev's high school classmate, Stephen Silva, 21, who pleaded guilty in December to heroin dealing and charges connected to that gun.
Silva will testify as a government witness against Tsarnaev, prosecutors said. During an unrelated arrest in Nov. 2013 Silva told police that he "smoked a lot of weed because his best friend was the bomber."After Collier was dead, Weinreb said, the brothers "tried to steal his gun from his holster." A lock on his holster prevented that theft, he said.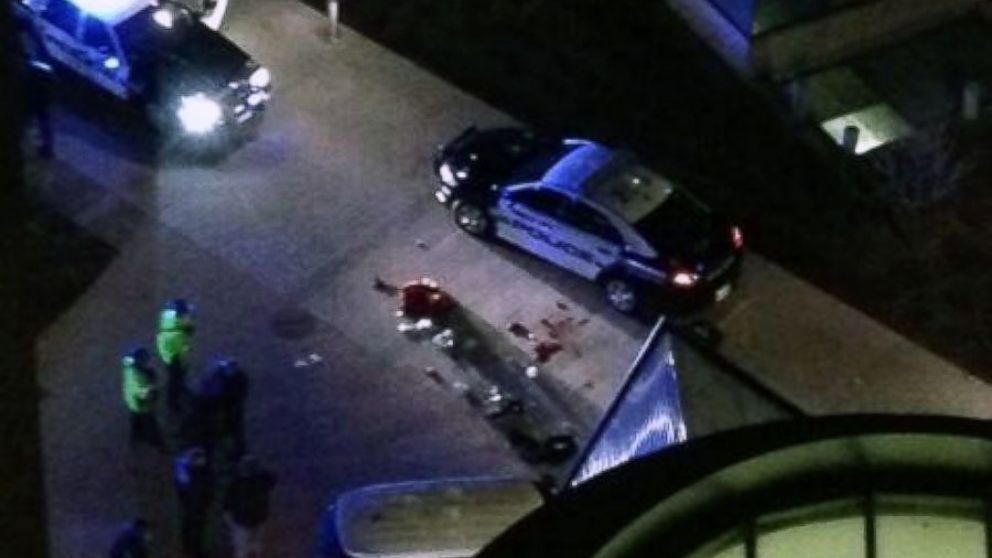 The Tsarnaev brothers went on to commit more bloodshed that night, prosecutors say, carjacking a man and then using his vehicle to flee to a street corner in Watertown where a gun and bomb battle ensued.
Less than 24-hours later, Tamerlan Tsarnaev, 26, was dead, shot by police and dragged 50 feet by his brother in the carjacked SUV he used to escape the firefight, which also left MBTA Officer Richard Donahue – Sean Collier's police academy classmate, in critical condition. A third MBTA police officer was grazed by a bullet and a state police vehicle with a trooper and a Boston Police officer was also fired upon in the chaos, ABC News has learned.
Dzhokhar Tsarnaev was apprehended hours later hiding in a dry-docked boat. He has pleaded not guilty to 30 charges related to the bombing, though his defense team admitted during opening statements that he participated in the attack.