— -- An animal shelter in Muncie, Indiana, is enlisting "Pokemon Go" players to help walk the shelter's dogs as they train, battle and hunt for Pokemon.
The Muncie Indiana Shelter started the volunteer program "Pokemon Dogs" on Tuesday morning, according to the shelter's director, Phil Peckinpaugh. He told ABC News today he was inspired by his 6-year-old daughter, Ruthie, and his 7-year-old nephew, who got them to start playing the game.
"I started playing with Ruthie, and it was actually pretty fun," he said. "Then the other day, while on my way to work, I noticed droves of young people walking around playing this game. I thought, 'Wouldn't it be great if all those people were walking with our dogs?'"
So Peckinpaugh got to work and whipped up a digital flyer featuring a cute Cubone and Growlithe -- two types of Pokemon. He posted it to the shelter's Facebook, and since then, the advertisement has received over 15,000 shares and 5,000 reactions.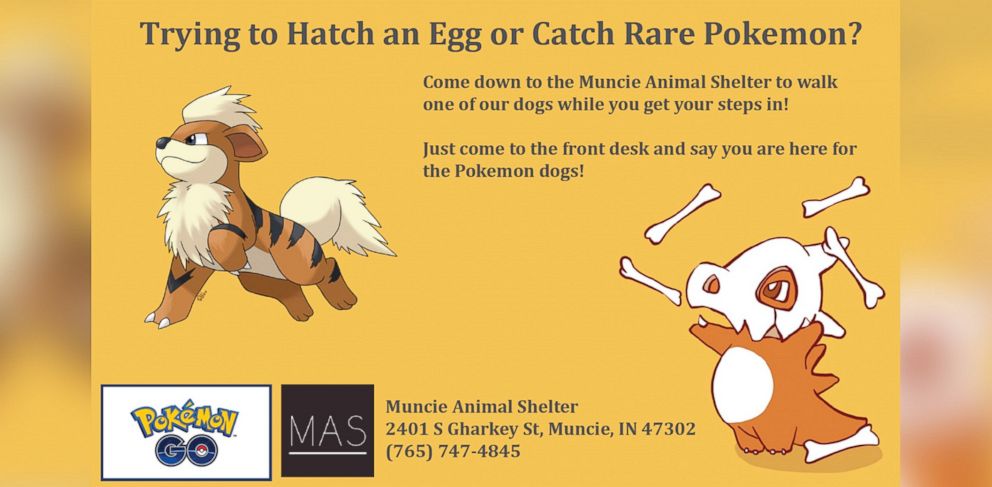 Dozens of players have already come by to pick up a dog, Peckinpaugh added.
"There's been an incredible response, and it's just kind of taken off," he said. "We even had to go and buy more leashes this morning."
The animal shelter has even received attention from Pokemon Go players across the nation and the globe, including this lad from the U.K. who tweeted, "MATE. Someone get me to Muncie, Indiana now please. Walking dogs AND Pokemon GO? Sign me up."
The shelter director added that there are about 75 adoptable dogs that can be taken out for walks, so there's definitely still room for more volunteers.
"Just swing by and come to our front desk and ask for the 'Pokemon Dogs,'" Peckinpaugh said with a laugh.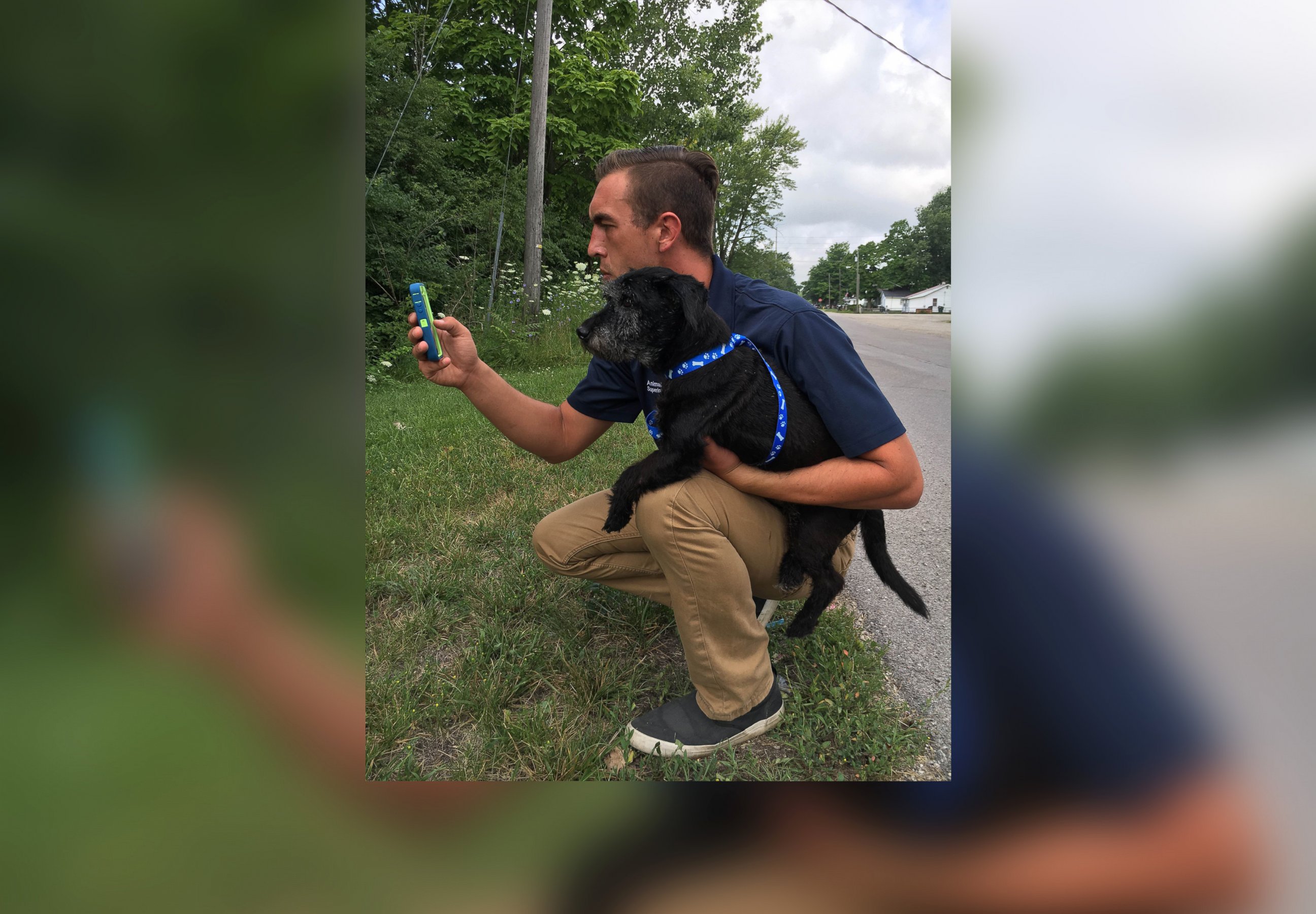 He explained that anyone age 15 or older can volunteer by themselves, and if you're younger, you just have to bring a parent. He added that all volunteers need to do is bring a valid form of ID and fill out paperwork before going off to hunt, battle or train.
"And then, you know, maybe you even fall in love and come back and adopt that dog one day," he said.