— -- More than $15,000 has been raised by a campaign to get Pedals, a bear that roams a New Jersey town walking upright like a human due to injuries, a home at a wildlife sanctuary in New York.
The black bear, which is missing his right front paw and has a left front paw that "just dangles uselessly" has been spotted and recorded walking on his hind legs around Oak Ridge, New Jersey, for over a year now, according to resident Sabrina Pugsley, who started a Facebook and GoFundMe page for Pedals.
"When he was first spotted last year, we were all hoping that it was a minor injury and that he would heal, but he's still not OK," Pugsley told ABC News. "You can see that walking upright is taking a toll on him. He can't run, climb or defend himself or even eat properly."
The Orphaned Wildlife Center, a nonprofit wildlife rescue and sanctuary in Otisville, New York, recently learned about Pedals and contacted Pugsley with an offer last week, according to board member Kerry Clair.
"From looking at videos and photos of Pedals, he appears to be severely underweight going into winter," Clair told ABC News. "Our second concern is that bears don't typically come to residential areas unless they're starving. And because he's missing his paw and can't walk right, how can he even dig himself a den and defend himself from other larger, aggressive bears?"
The center added that after "critical evaluation" it decided that it could take Pedals in and possibly rehabilitate the black bear by building an enclosure and specialized den for him.
The goal of $15,000 was reached this past Wednesday, according to Pedals' GoFundMe page, but the center is still waiting to get approval from the New Jersey Division of Fish and Wildlife for Pedals' transfer.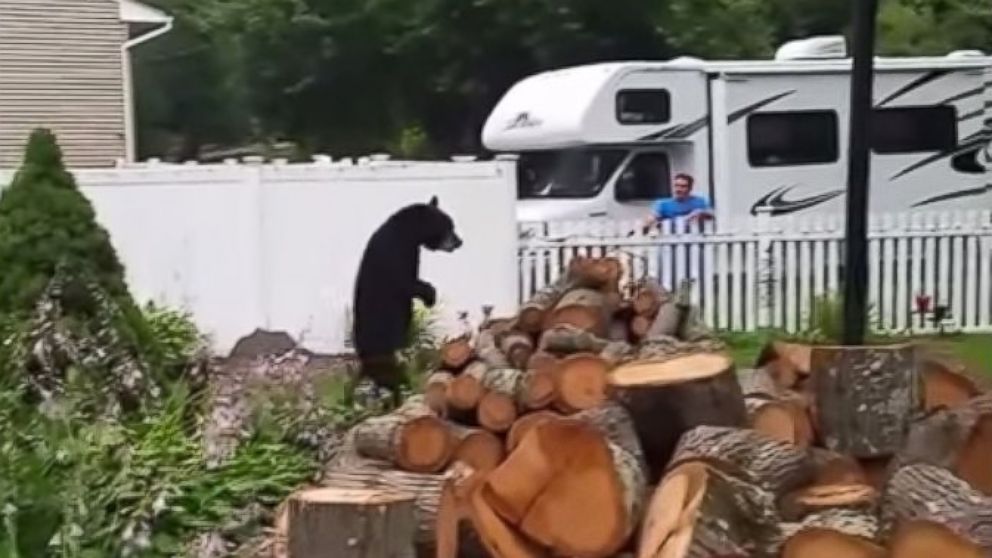 The NJ Division of Fish and Wildlife is aware of the Orphaned Wildlife Center's offer and is "reviewing the situation," press officer Lawrence Hajna told ABC News today. He added that the division's biologists have evaluated Pedals via photos and videos, and they believe "the bear is doing fine."
"All injured bears compensate in their own way to find food and survive and this bear is no exception," the NJ Division of Fish and Wildlife said in a statement. "Injured wild animals should be given every opportunity to survive on their own in the wild."
The division added that it "is extremely important not to feed this bear and it is also important to prevent its access to garbage and other foods such as pet food placed outdoors." Such precautions will ensure that the bear spends "more time in forested areas searching for natural foods, which will provide it with the best possible nutrition."
The Orphaned Wildlife Center currently cares for 12 adult bears, including one, Frankie, that was rehabilitated after being in a coma because of a car accident that killed his mom.