Inside Army Ranger School With First Female Soldiers
Eight women still standing for trial run at Fort Benning.
— -- This month marks a historic milestone for women in the military: For the first time, female soldiers are participating in the Army's legendary Ranger School at Fort Benning, Georgia.
Nineteen began the course April 20, and eight continue training after passing the grueling physical tests of the first week. Their success rate so far in this trial run is about the same as men.
"I'm not shocked that we still have eight women training," said Command Sgt. Maj. Curtis H. Arnold. "If they want to come here, they've got to be tough, and they've got to be fit. And they know that."
The months-long course (at least 62 days) is so demanding that only 3 percent of Army soldiers complete it to earn the Ranger Tab. The physical requirements of the first week include a 12-mile, 3-hour hike while carrying 35 pounds of gear, a 5-mile run in less than 40 minutes and completing 49 push-ups in two minutes.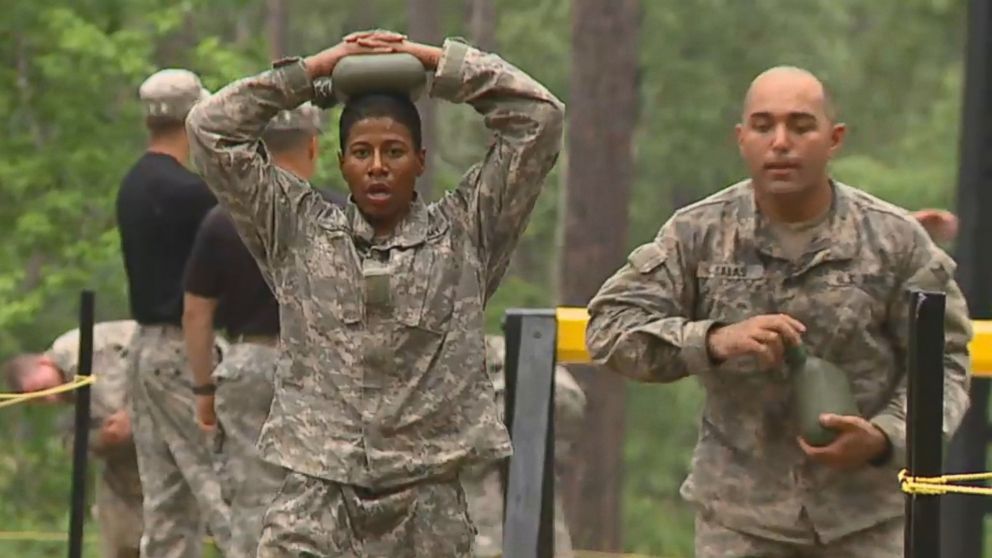 Then there are the mental and emotional demands: Ranger School students must demonstrate expert land navigation ability and tactical skills, all while significantly sleep-deprived. The harsh conditions are designed to emulate the demands of special operations in combat zones.
"In this particular course, you catch students in their worst mental state, and probably their worst physical state after they get out of this first week," said Maj. Steve Robins, an operations officer for the 4th Ranger Training Battalion.
The pressure has not caused the remaining women to buckle.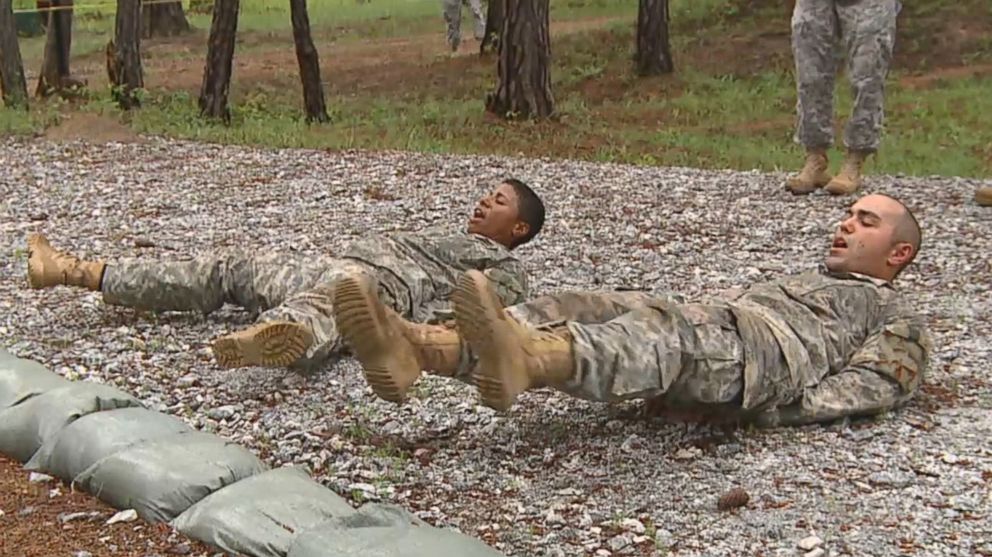 Completing a grueling obstacle course Sunday, the women were almost indistinguishable from the men, other than their slightly-longer buzz-cuts. At the course, they carried men over their shoulders, crawled through mud and scaled towering structures with ease.
"I think at this point, a Ranger student is a Ranger student," Maj. Robins said.
Standing by were female observers like Capt. Mel Burroni, tasked with making sure the instructors never take it easy on the women. All the instructors were adamant that the rigorous standards of the course would not be changed for women.
"I was pretty amazed," Burroni said. "Not only were they physically tough, they went through that obstacle extremely gracefully."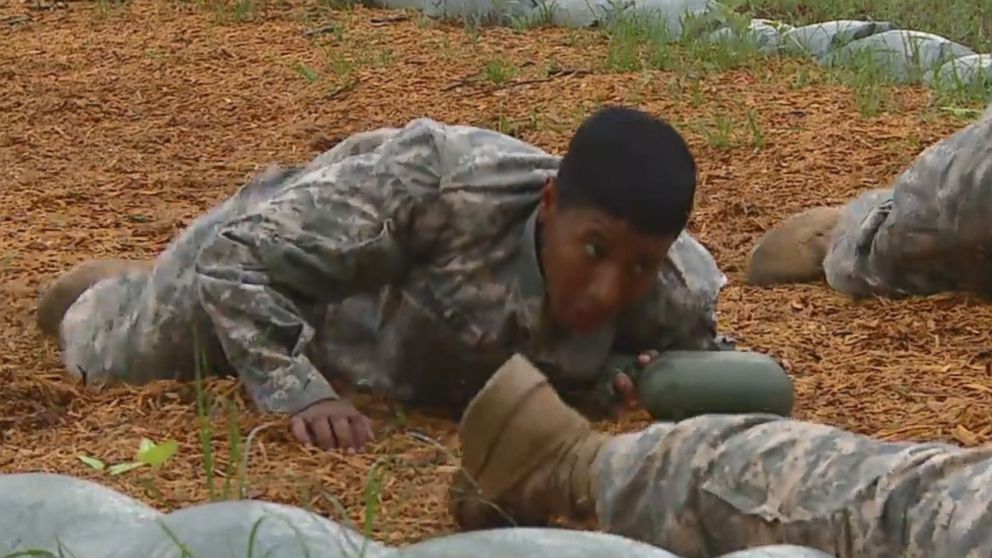 Any women who pass the course will earn and be able to wear the Ranger Tab, signifying their accomplishment. But they will not be able to serve in the 75th Ranger Regiment, which is still closed to women.
Ranger School is open to women just this once as part of ongoing military research on how to better integrate women into combat. That research will be presented to the Pentagon later this year for a final decision next January that will determine whether some special operations units will remain closed to women.