— -- Photos from inside one of the Slender Man stabbing suspect's notebooks show her drawings of the fictional character and a list of supplies, presumably the items she thought she would need in her alleged plot to attack her friend.
Anissa Weier and Morgan Geyser are charged with stabbing their friend in the woods in May 2014.
Both suspects, who were 12 at the time of the attack, are charged with first-degree intentional attempted homicide as adults. The girls and their attorneys were in court Monday and today as the judge decides whether they should face the adult charges. Neither of the suspects has entered a plea as the attorneys attempt to get the charges changed.
The attorneys for both girls have never denied culpability and acknowledge the stabbing.
"This crime was committed because they believed in Slender Man, at least Morgan did," defense attorney Anthony Cotton said to ABC News today.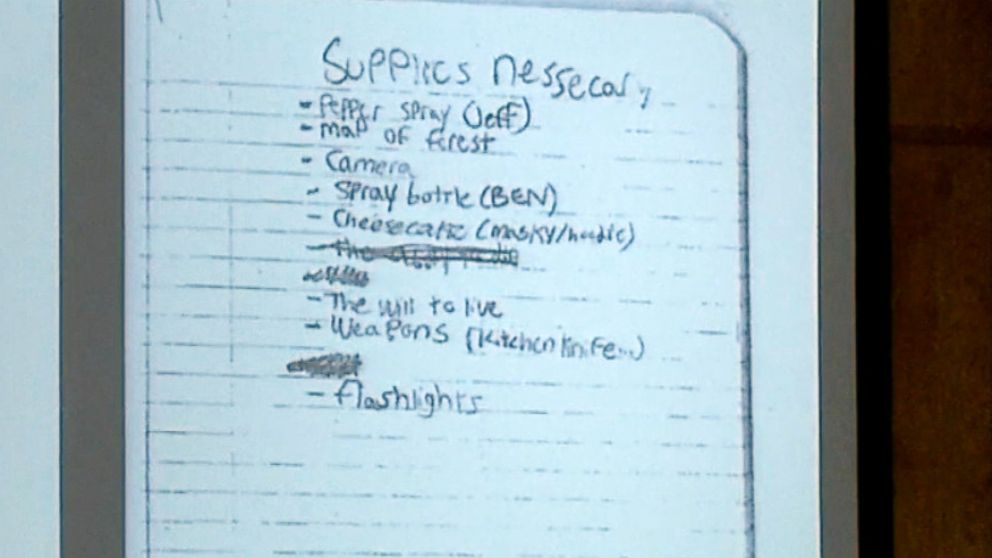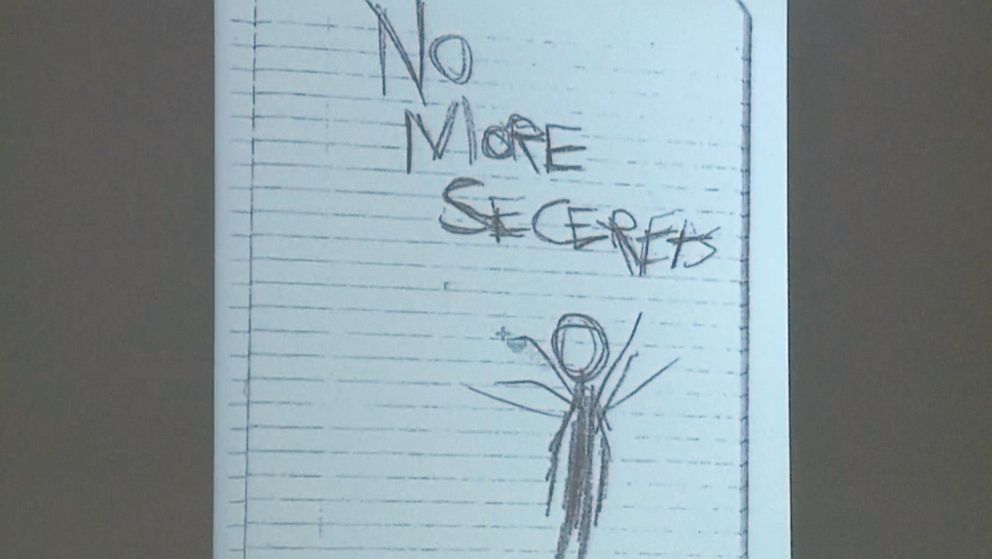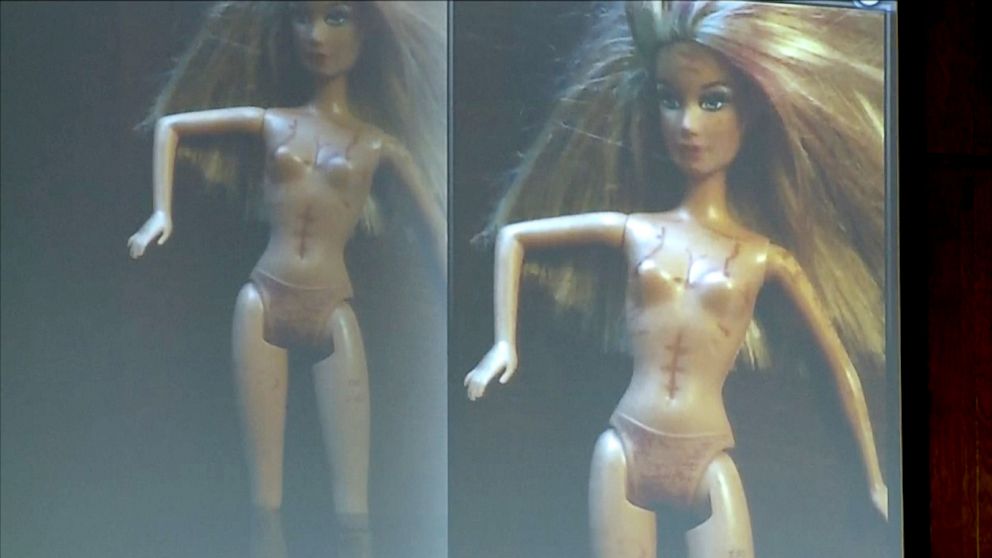 In Waukesha County Court on Monday and this morning, photos were shown of pages in a notebook and other items belonging to Geyser that showed drawings of Slender Man and other characters.
On one page of the notebook, Geyser listed a series of "supplies nessecary [sic]," which includes a "map of forest" and "weapons (kitchen knife)."
Geyser and Weier are accused of tricking their fellow 12-year-old friend into coming over for a sleepover in May 2014 before they allegedly led her to a nearby forest and stabbed her 19 times. The girl survived and is now back in school.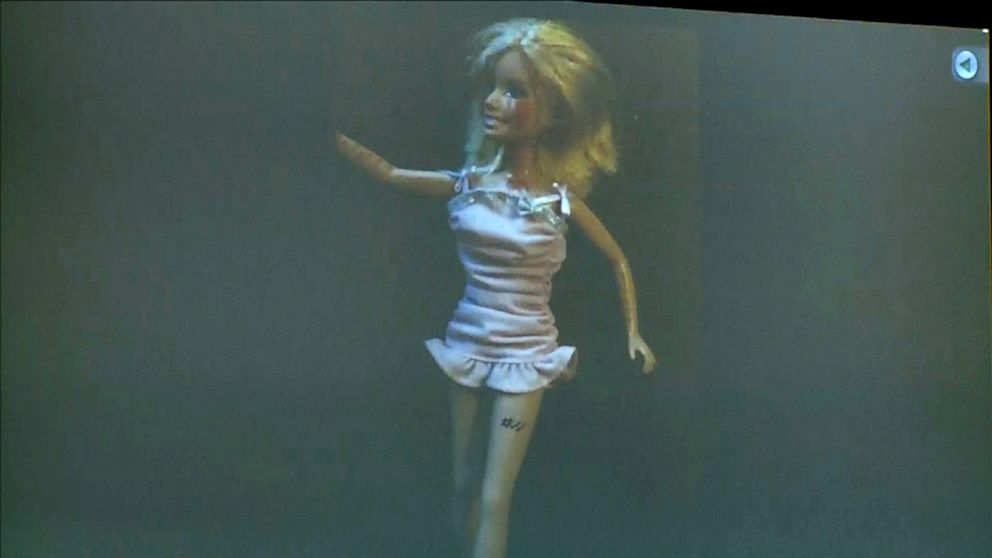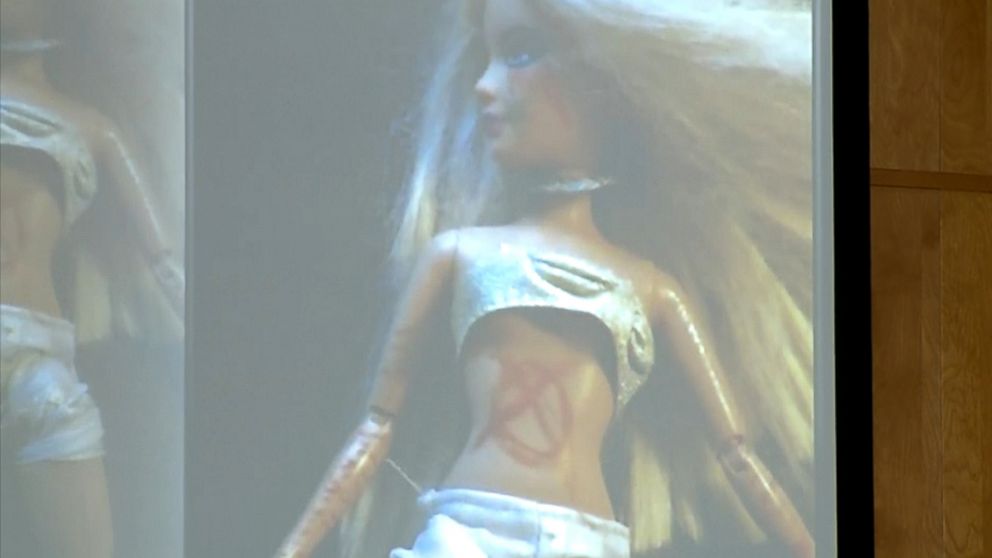 Both Weier and Geyser were in court on Monday, when their police interrogation videos were aired, and the Slender Man-themed sketches from a black notebook found in a locker belonging to Geyser were shown to the court.
They also were in court this morning when an investigator testified that he found additional Slender Man-themed drawings in notebooks and in a Tupperware box in Geyser's bedroom.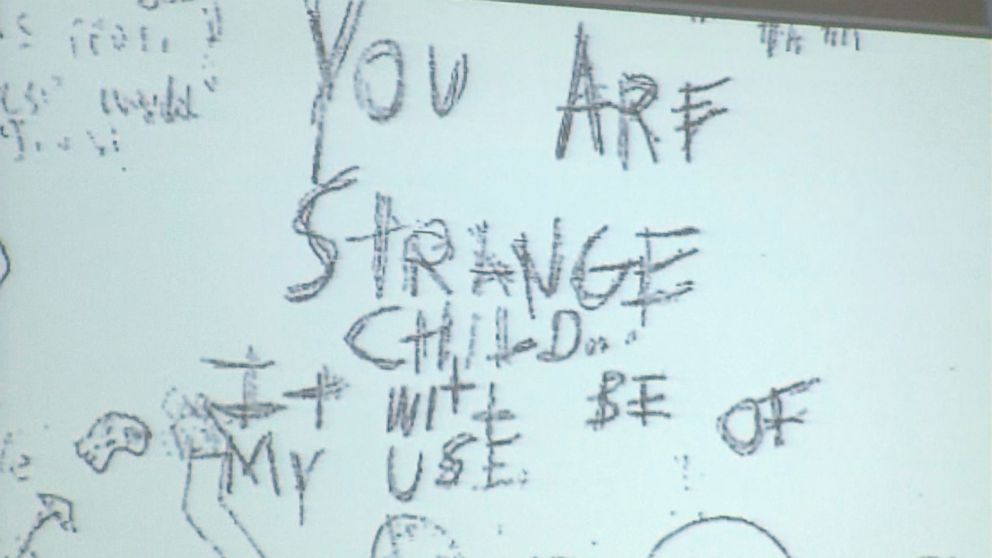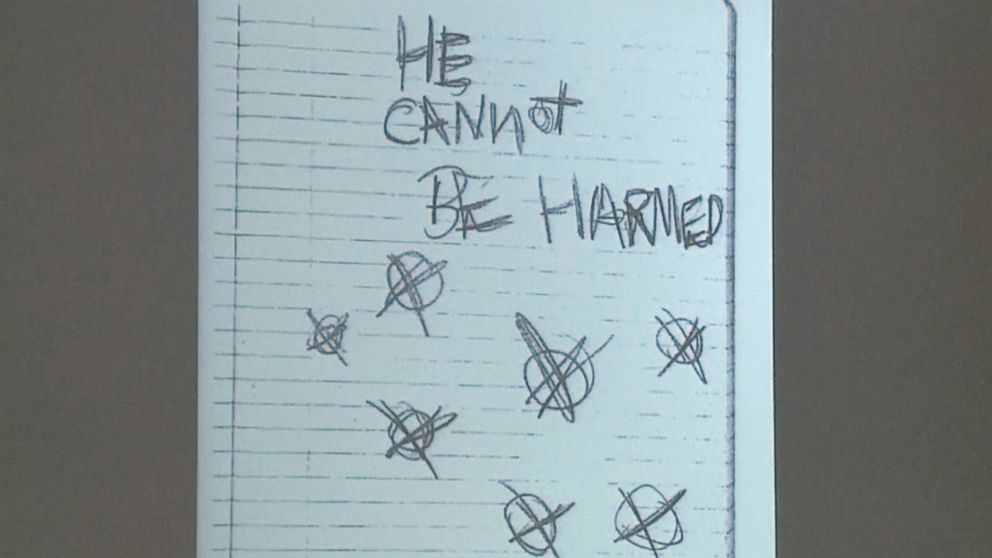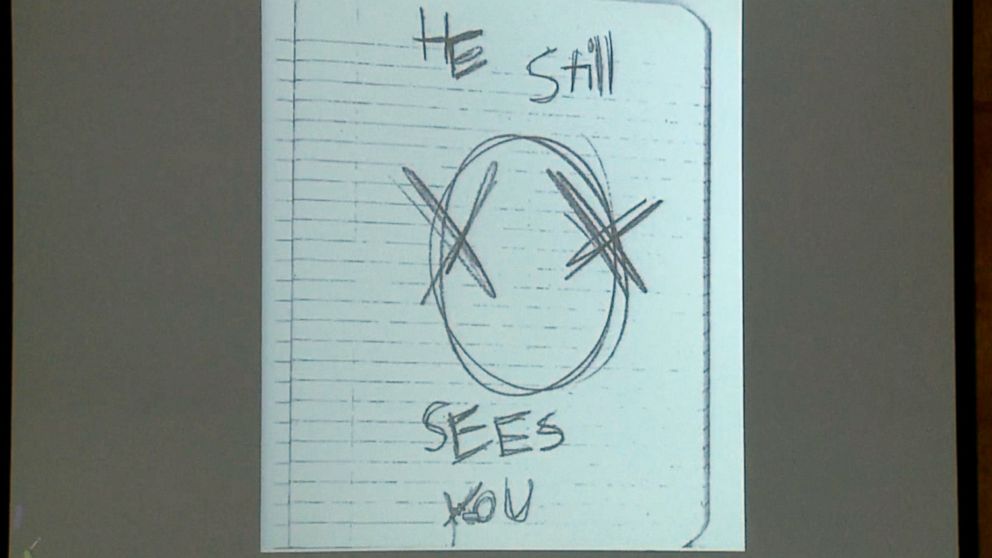 Those drawings were shown in court today, as were photos of Barbie dolls the investigator said he found among Geyser's possessions that had red slash marks on the arms or had their hands and feet cut off.
Defense attorneys were attempting to show that the crime was committed because of the girls' belief in the Slender Man and the threat he posed against them and their families. The attorneys said that the belief in such a fictitious character should help demonstrate that the girls should be tried as juveniles.
The hearing ended this morning and the attorneys for both girls will be submitting written closing arguments to the judge. The decision hearing is scheduled for March 13.
ABC News' Kelley Robinson, Andy Fies and Rob Hess contributed to this report.