— -- It's been three weeks since teenagers Liberty German and Abigail Williams disappeared near their small hometown of Delphi, Indiana. When their bodies were found the next day, police launched a double homicide investigation. No arrests have been made, though police have identified a possible suspect.
Even as tips continue to pour in — some 7,000 at last count — and a reward has grown to more than $200,000, the mystery surrounding the murders has deepened. The community is rallying in support with fundraisers, and the FBI has joined local and state law enforcement as investigators race against the clock to solve the case.
The trauma in Delphi began on Feb. 13 when German, 14, and Williams, 13, went for a hike at Deer Creek and didn't return. Their families reported them missing, and the next day, the girls' bodies were found in nearby woods.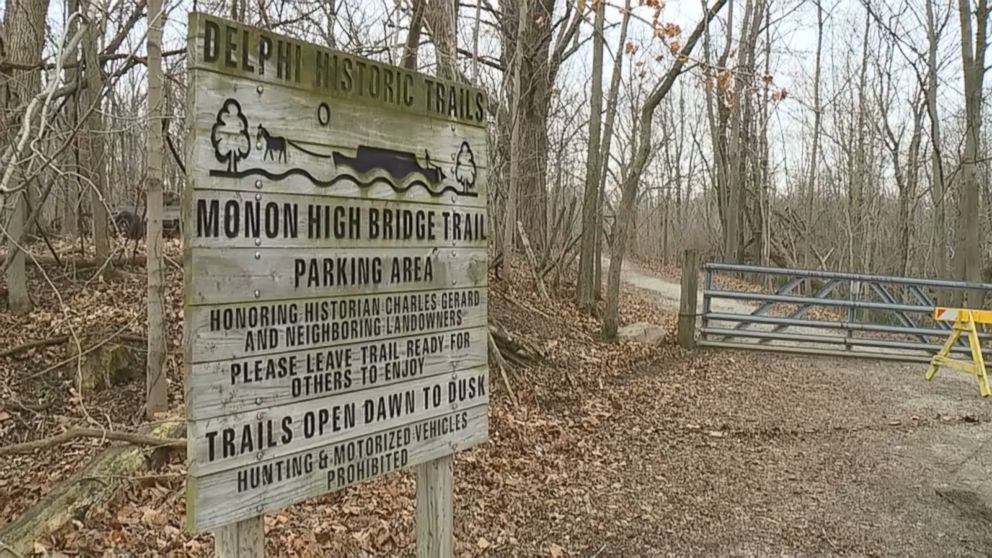 Police have released this photograph of a man who they say is the prime suspect in the investigation, but no arrests have been made.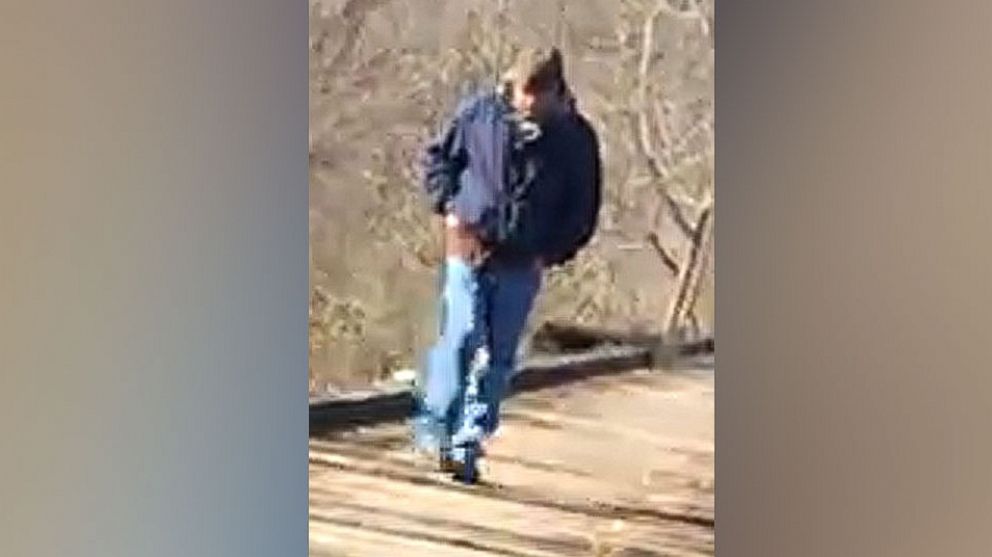 While no charges have been filed, Carroll County Prosecutor Robert Ives told ABC News today that there's "an immense effort" underway, which includes local authorities, Indiana State Police and the FBI. There are 15 to 20 FBI agents in town, as well as 20 or 30 other officers from across Indiana, Ives said.
State and federal involvement
ABC News contributor and former FBI agent Steve Gomez, who is not involved in the Delphi case, told ABC News today that having the FBI and the state police involved "is incredibly important."
"You clearly have somebody or a number of people that are sick — they committed a double homicide — and the fear is that this is going to happen again [or] already happened before these two victims," he said. "Other agencies that have vast resources and expertise is very important. The state police have boots on the ground in the state of Indiana, which is going to be very vital to pursue all these leads in a timely manner. And the FBI not only provides resources and coordination across state lines. The FBI also specializes in behavioral analysis to try to rebuild a profile of the person or persons who may have been involved in this murder."
Investigators pore through 7,000 tips
Indiana State Police Sgt. John Perrine told ABC News today that more than 25 agencies and hundreds of police officers are involved in the investigation, poring through the 7,000 tips they have received.
"Every single tip we're looking into," he said. If we get a name from somebody, then we're looking into that person ... We're only clearing [someone] if we're 100 percent sure they had an alibi."
Gomez said that "one of the biggest challenges that occurs when you have a case like this — where you're moving as fast as possible, operating 24 hours a day with vast amount of resources — is coordinating and collating all of the tips that you are receiving and the results of the investigative work that you are conducting to be able to analyze and cross-reference all of that information."
"It's not just about a manhunt," he added. "It's also about managing this massive investigation and all of the data that is coming in from a myriad of sources."
That becomes "the greatest challenge," Gomez said, "because you don't want to let anyone slip through the cracks. We've seen that in terrorism investigations ... There are bits of information that are coming in from all over the world, and you have to have the infrastructure to gather and manage all of that to interpret what [it means]."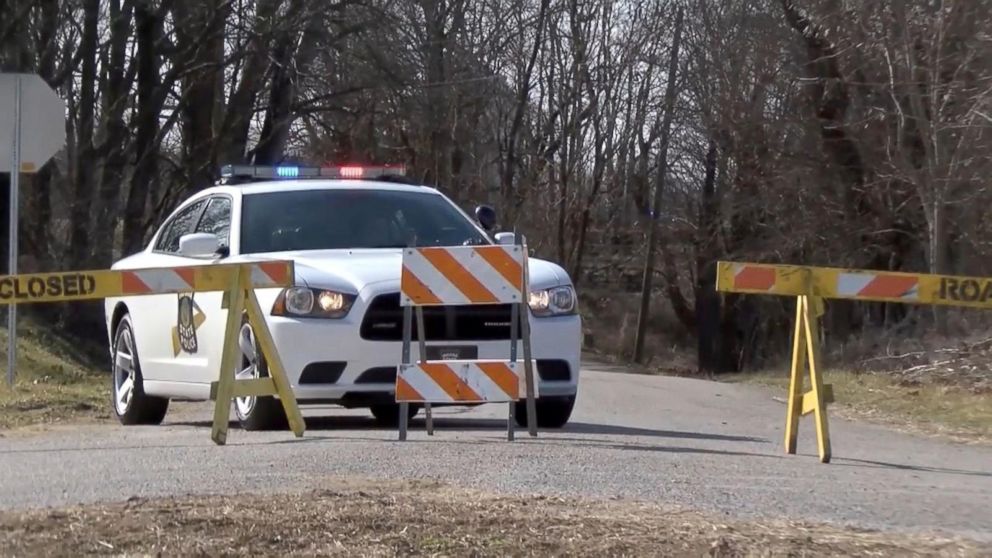 The power of a timeline
Gomez said that "one of the most important parts of this investigation is to establish a very detailed timeline of what was occurring in the victims' lives leading up to the point that they were dropped off and as much information about their activities that they can determine as possible."
That includes looking at their phones, checking any texting or social media activity that occurred, he said, "just to understand what was going on in their lives."
Police are also likely building a profile of the suspect, even if he is unknown, Gomez said, "to try to determine if this crime fits a pattern of other crimes."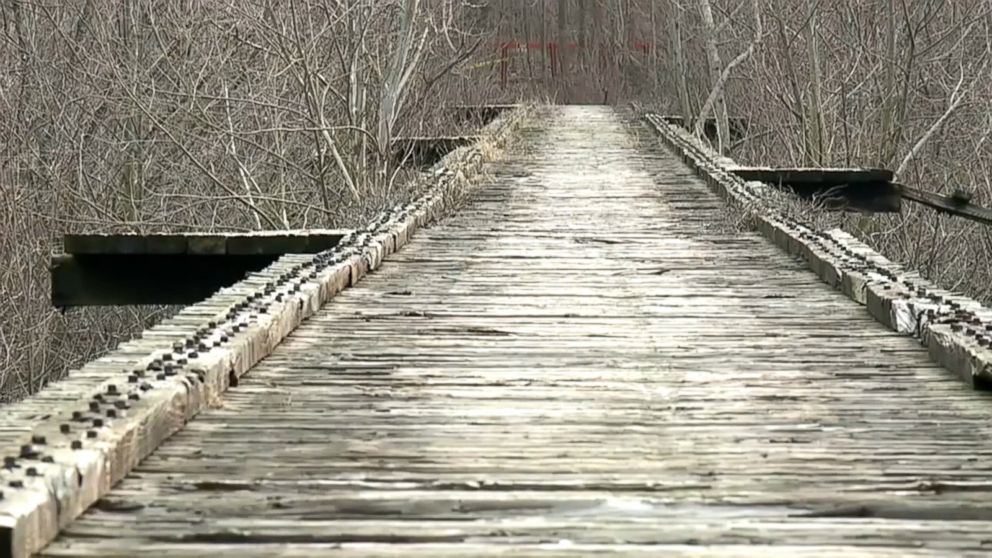 Elements of mystery: From short audio clip to the suspects' connection to the victims
As the police investigation continues, authorities hope a short audio clip they released — from video retrieved from the cellphone of one of the victims — will help lead them to the suspect. In the released audio clip, just three words are heard: "down the hill." Police have said the rest of the retrieved recording hasn't been released because of the ongoing investigation.
The audio is "evidence of a crime," Perrine said, explaining that police "don't want to release too much at this point. Right now the audio we released is the best audio we have of the suspect."
But Gomez said, "That's very concerning to me from an investigative standpoint. If you're going to go through the process of releasing 'down the hill,' then you would expect them to release more information."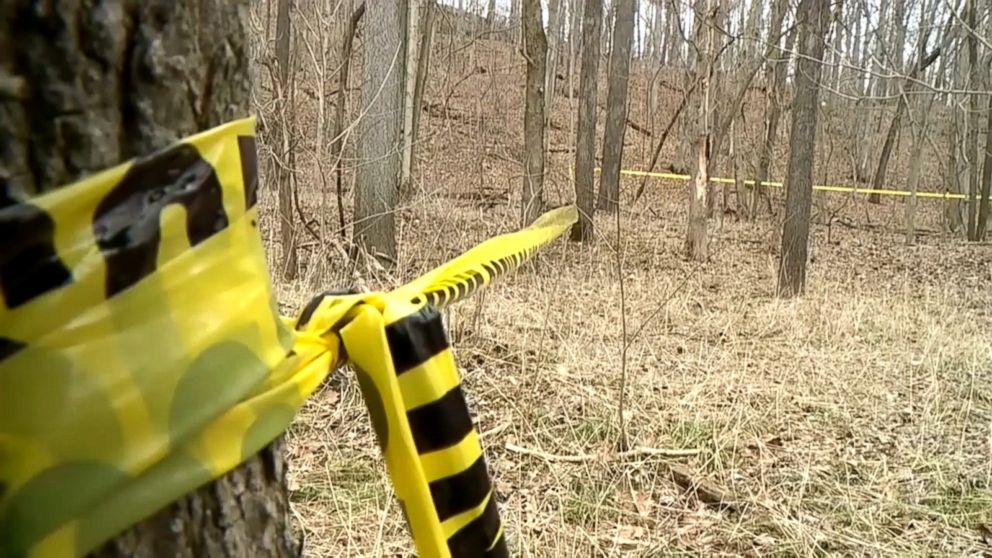 He believes more than three words are necessary for the public to help identify the suspect.
"If you have, say, 20 words, and you're only releasing three, you're really not doing the public a service in helping you find this person," he said.
Police may be holding back evidence so they do not alert the suspect that they are getting close, Gomez said, noting that it's a "cost benefit analysis" for the police to evaluate.
While police released a photo of the suspect and a brief audio clip, police have not released one of the critical details — how the girls died.
Gomez said, "When police don't reveal how the victims died, it's usually an indication that there's some type of evidence or something significant with how they died that would alert the suspect or suspects that they know that they are the ones to find."
"But it's a double-edged sword," he added, "because the more information police put out to the public, the more opportunity to get better investigative leads to locate them."
Perrine told ABC News that police have not released how the girls died because they don't want to risk jeopardizing the case. "It's important to keep some of the information close to us," he said, adding that at some point that detail might be released.
Other elements of mystery surrounding this case include whether there is more than one suspect and if the suspect or suspects knew the victims.
Of the possibility that there is more than one perpetrator, Perrine said today, "At this point, we do not know."
Gomez said that having two victims means it's more likely that there's than one suspect, because the two might have fought back.
As for whether the suspect or suspects knew the girls, Perrine said, "We have no assumptions at this point of anything."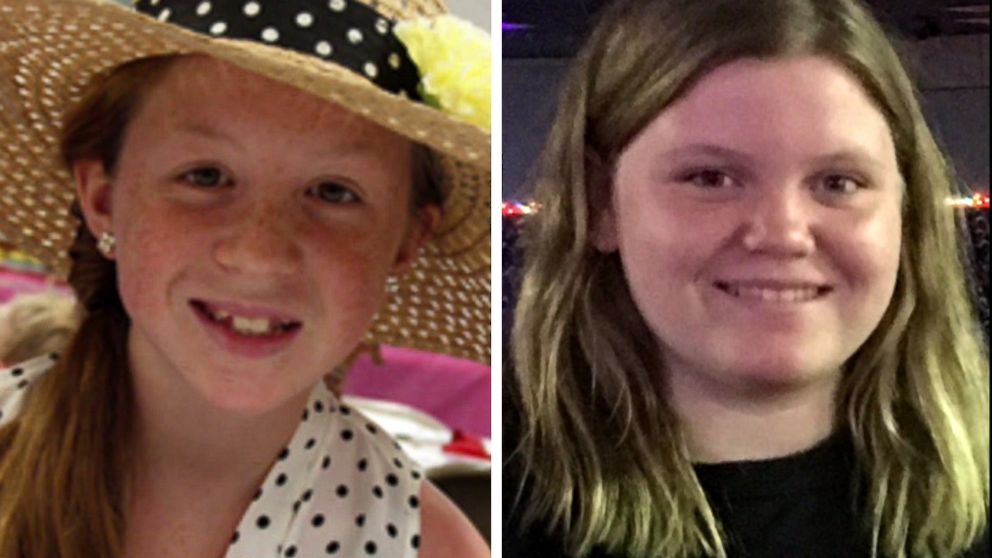 Gomez said he thinks it's "more probable than not" that the suspect knew the girls.
"Suspects tend to prey on people that they either know or they know of, so they know that they have an opportunity to commit that crime," he said. "In this case, these two victims were at a location [where] the suspect or suspects were able to catch them at a vulnerable stage."
The growing reward
Meanwhile, a growing reward is bringing more attention to the case, which Perrine said is vital. As of Friday, the reward reached $216,000, he said. The reward received a big boost from contributions by former Indianapolis Colts punter Pat McAfee and team owner Jim Irsay.
Perrine said police want as many people as possible to see the suspect's photo and hear the audio. He said that the money may be bringing the photo and audio to more people's attention and that the money might be the motivation someone needs to come forward.
Gomez said reward money is "very important."
"It is something that will keep the case and the need for the public's assistance in the limelight. It'll continue to gather attention, which is very important to keep the case moving and the tips coming in," he said. "It is a great motivator for people just to call in for any small reason or large reason, because some people will often think that they might have seen something or heard something and not think anything of it and they don't call."
"The reward keeps it on everybody's mind," Gomez said. "We've seen that happen many times, where somebody sees something, they think it's irrelevant but you have somebody near them who says, 'You need to say something.'"
The 3-week mark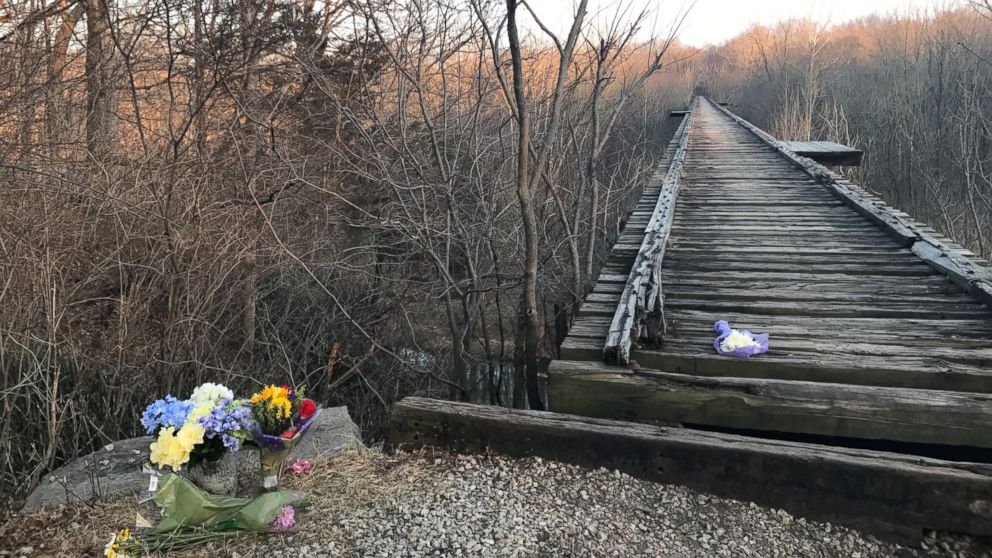 According to Gomez, the first 48 hours in an investigation are usually "the most important" because the "assumption is that within the first 48 hours, the suspect is very close by."
Now that the investigation has reached the three-week mark, Gomez said, the suspects "could be out of the area. For all we know, they could be out of the state."
"You now need as much information as possible to keep the leads fresh so you can continue the manhunt with some success," he said.
"Unfortunately, we are getting close to the point, depending on the amount of leads ... the case may have to transition into a more traditional investigation, where the resources aren't as intense," Gomez said. "If the leads are continuing to come in to the police department — which is why it's so important to keep the public aware — then there's justification for having the vast resources that they've had to keep the investigation moving in an urgent manner."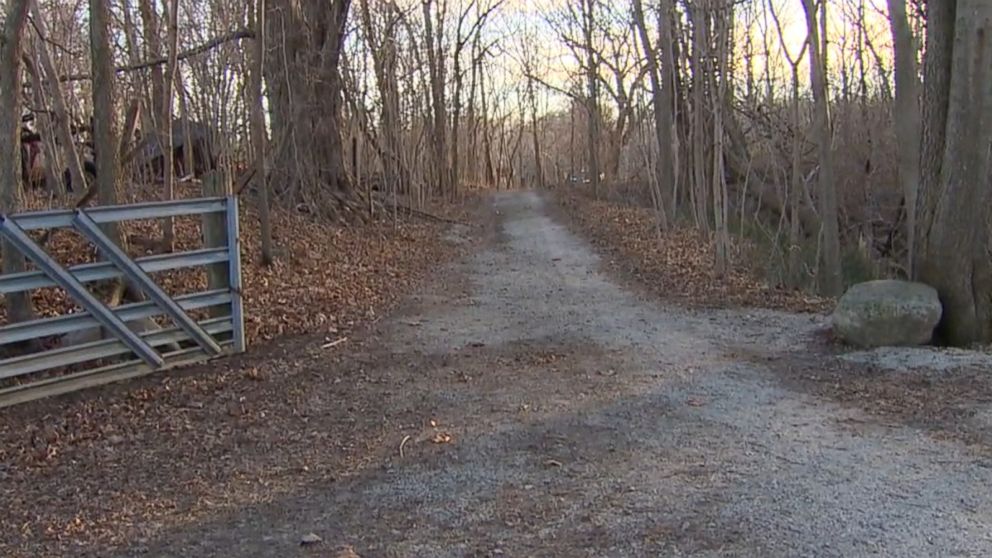 Once the leads start to shrink, he said, then it's harder to justify the vast resources given to the police.
While Perrine said the investigation "takes a lot of time and a lot of resources," he vowed to continue until the case is solved.
"We're not giving up," he said. "We're going to continue doing this. We just need one break. One break in this case is all it's going to take to put somebody in jail. That's our goal — to bring justice."
How the tight-knit town is coping
The tight-knit community of Delphi — a rural town of about 2,800 people some 70 miles north of Indianapolis — has united in an unparalleled way, according to Jake Adams, the director of community development for Delphi.
"Everybody kind of came together," he told ABC News today. "People are tripping over themselves to try to do fundraisers specifically for the good of the whole cause, to help support local law enforcement and the family members."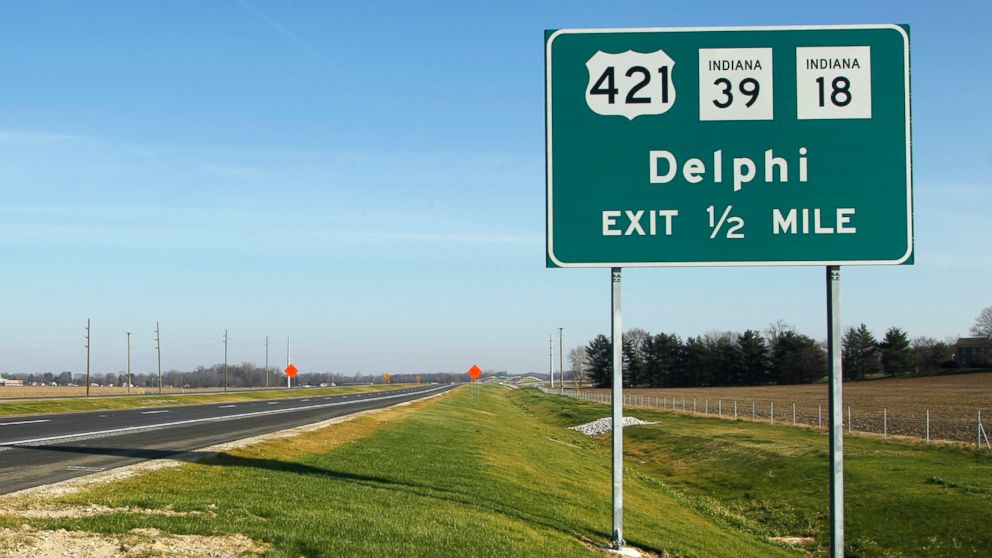 He said events included motorcycle rides, memorial runs, trail walks, fundraisers at businesses and bake sales.
"That's just the tip of the iceberg when it comes to how many fundraisers we've seen for the families," he said. "It's been unparalleled."
With the case unsolved, Adams said that there is an element of fear in town but that there are just as many people as before out on the streets. He also said there have been three or four self-defense courses held in town in the past three weeks.
"I think it's in the back of everybody's minds," he said, but "the sense of pride and community outweighs ... the risk of something happening."
Adams said the entire community is grieving the loss of the two teens.
"All the emotions you would feel in a normal loss personally is what our community has been doing as a whole. We took our City chambers, and we turned it into an FBI headquarters," he said. "This is not a situation where we're going to let them be limited on options for the investigation. We turned over the city to whoever needs it."
"As long as we can keep this case in the news ... the better chance we have of solving this crime," Adams said.
People can provide information by calling the tip line at (844) 459-5786. Information can be reported anonymously. Tips can also be emailed to abbyandlibbytip@cacoshrf.com.
ABC News' Nicole Pelletiere, Blair Shiff, Avianne Tan and Jeff Costello contributed to this report.