— -- A 6-year-old girl suffered a traumatic brain injury after falling 35 to 45 feet to the ground in a Ferris wheel accident Monday night, officials said today.
The Ferris wheel's cabin tipped over around 6:15 p.m. at the Greene County Fair in Tennessee, sending the 6-year-old, her 10-year-old sister and a 16-year-old girl to the ground.
The 10-year-old is in stable condition with forearm injuries, according to the Johnson City Medical Center and Niswonger Children's Hospital.
The teenager was initially listed in critical condition but is now considered stable, the officials said today.
A preliminary report shows mechanical failure as the cause of the accident, officials said today, adding that they are still waiting on the complete reports.
No seatbelts are on this ferris wheel, an inspector said.
The inspector added that no serious problems were found with any ride today.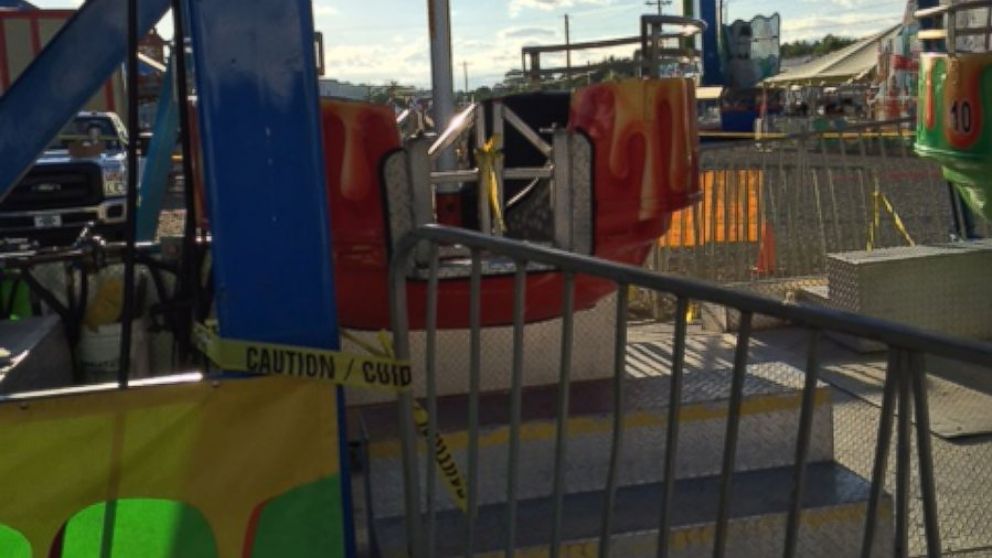 Authorities said today that inspections could take a few days.
Fairground officials said today they do not know when the ride was last inspected.
"We would like to extend our thoughts and prayers for those injured tonight at the fair. We are deeply shocked and saddened," the Greene County Fair said in a statement. "All rides have been shut down until further notice."
The fair, which began Aug. 7, runs through Aug. 13.
ABC News' Steve Osunsami, Brandon Baur and Rachel Katz contributed to this report.