Jack Teixeira, alleged classified documents leaker, indicted by federal grand jury
Teixeira is facing six counts in relation to retaining documents.
Jack Teixeira, the member of the Massachusetts Air National Guard accused of leaking classified documents online, has been indicted by a federal grand jury.
He is facing six counts of willful retention and transmission of classified information relation to the national defense, according to the Justice Department.
Teixeira, 21, is accused of abusing his security clearance to take classified documents and post them on social media sites, according to the Department of Justice. Teixeira revealed the kinds of military hardware the U.S. was prepared to deliver to Ukraine to assist in its defense of Russia's invasion and put the supply line in potential jeopardy, the indictment said.
"The unauthorized removal, retention and transmission of classified information jeopardizes our nation's security. Individuals granted access to classified materials have a fundamental duty to safeguard the information for the safety of the United States, our active service members, its citizens and its allies," acting United States Attorney Joshua S. Levy said in a statement. "We are committed to ensuring that those entrusted with sensitive national security information adhere to the law."
Each of the charges calls for up to 10 years in prison, if convicted. An arraignment date was not immediately set.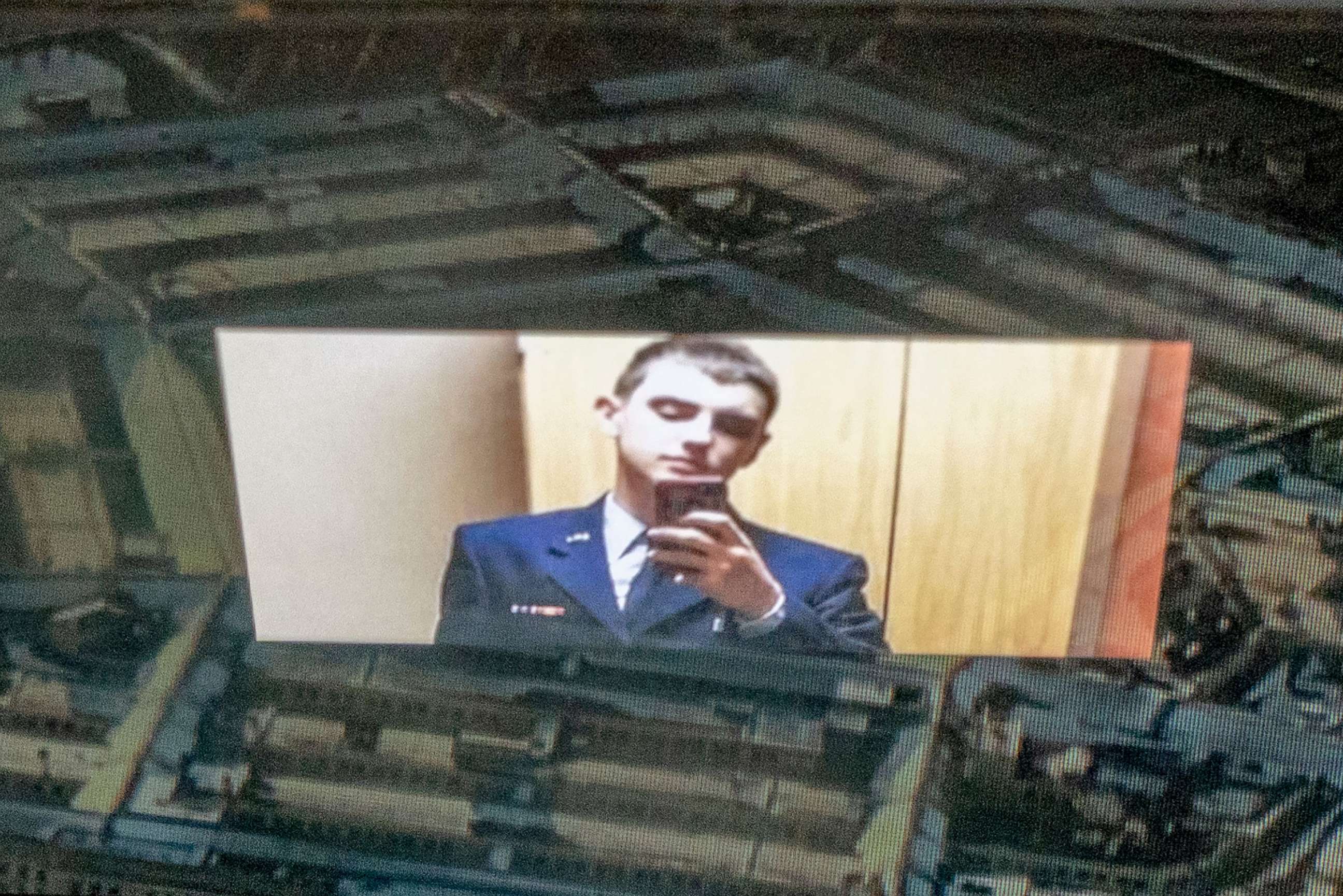 Michael Bachrach, an attorney for Teixeira, declined ABC News' request to comment on the indictment. A spokeswoman for the Teixeira family also declined to comment.
The six-count indictment revealed the kind of classified information Teixeria allegedly accessed and posted to an online gaming platform, including "information regarding the provision of equipment to Ukraine, how the equipment would be transferred, and how the equipment would be used upon receipt."
There was also, a government document discussing a plot by a foreign adversary to target United States forces abroad," according to the indictment.
Teixeira enlisted in the Air National Guard on Sept. 26, 2019, according to his service record, and had Top Secret security clearance since 2021, according to the DOJ. He began posting classified documents online in January 2022, according to the Justice Department.
In April, the FBI interviewed a member of a social media chat room where Teixeira allegedly posted classified documents. The member reportedly told the FBI that the person began posting "what appeared to be classified information" around December and described the poster as someone named Jack who appeared to live in Massachusetts and "claimed that he was in the United States Air National Guard," the original criminal complaint stated.
"As laid out in the indictment, Jack Teixeira was entrusted by the United States government with access to classified national defense information -- including information that reasonably could be expected to cause exceptionally grave damage to national security if shared," Attorney General Merrick Garland said in a statement. "Teixeira is charged with sharing information with users on a social media platform he knew were not entitled to receive it. In doing so, he is alleged to have violated U.S. law and endangered our national security."
Last month, Teixeira was ordered to remain in custody during a hearing that saw prosecutors allege he was a flight risk, even comparing him to notorious leaker Edward Snowden.
"I am going to grant the government's motion for detention on each ground," Judge David Hennessy told the court. "What the record at this point shows is a profound breach."
The defense had argued Teixeira has cooperated with the investigation, did not intend for the classified information to be widely disseminated and was willing to stay with his parents, who promised to turn him in if he violated bail conditions.
ABC News' Miles Cohen contributed to this report.