— -- A Japanese-American couple finally received the high school diplomas they should have gotten 72 years ago, when they instead were being held at a World War II internment camp.
Miko Kaihara and George Kaihara, both 90 now, told ABC News today they were just 17 and finishing their junior year at Tustin Union High School in Tustin, California, on May 18, 1942, when they were forced to relocate to an internment camp in Arizona following Japan's attack on Pearl Harbor. The Kaiharas were just two of more than 120,000 Japanese-Americans forced into such camps during this period.
The Kaiharas recently reconnected with former classmate, Denny Hayden, also 90, this past December, they said. And after hearing their story and realizing they never got their high school degrees, Hayden contacted Tustin High School, they said, and the school was happy to let the Kaiharas graduate on Thursday -- 72 years later after the rest of the class of 1943.
"Graduating and getting my high school diplomas was something I've always wanted, but I never thought it would actually happen," Miko Kaihara told ABC News today. "Oh, it was just so great being on the Tustin campus. It was like going back home all over again."
The two received a special spot on stage along with the class president, the principal and the school district's superintendent, Tustin Unified School District spokesman Mark Elliot told ABC News today, adding that the couple received a standing ovation when they walked to receive their diplomas.
They were awarded their "deserved" Tustin Union High School Class of 1943 diplomas, he added (the school removed the word "Union" from its name years after the Kaiharas' time there).
The couple, who were childhood friends at the time, spent more than three years in Poston internment camp in Arizona, considered the hottest of all the camps, according to the Japanese American National Museum.
"Everyone had to work, and we were paid $16 a month," Miko Kaihara told ABC News. "The only schooling we got was from fellow internees."
After the camps were finally shut down, Miko Kaihara said she faced discrimination upon returning to California.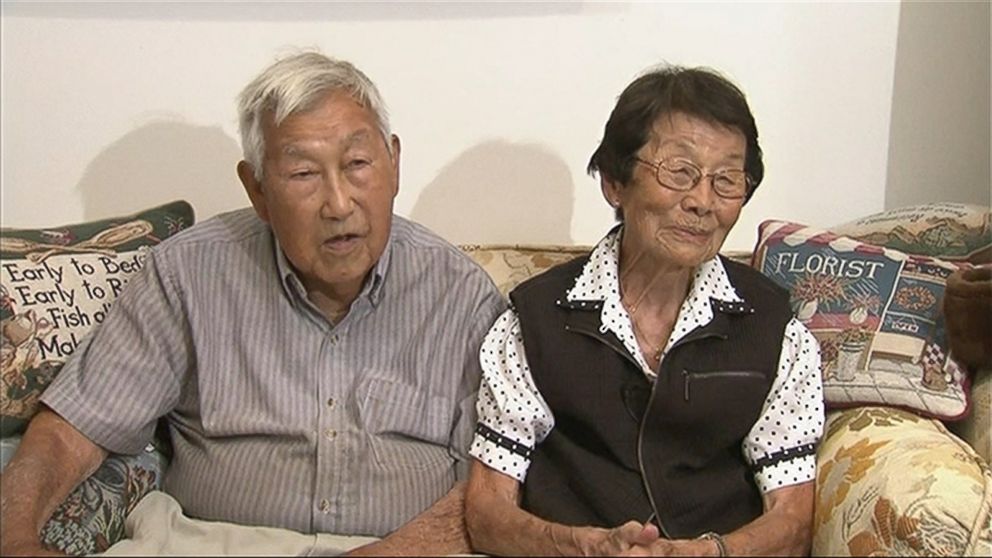 "We just ignored it, and we did our thing," she said.
The two started dating in Los Angeles, where they were working shortly after their release, and they married in 1950, she added. The couple now has four children and seven grandchildren, and they will be celebrating their 65th marriage anniversary next week.