— -- Volunteer firefighters in New Jersey waded through a near-frozen lake to rescue a dog that fell through thin ice.
Witnesses called 911 Saturday morning after seeing the Shar Pei walking and then falling through the ice behind a residence on Newton Creek, the Oaklyn Fire Department wrote on Facebook.
Photos released by the fire department show two rescuers as they carefully navigate the ice toward the open hole of water where the dog fell in. Once the firefighters reach the opening, they get into the water to retrieve the dog and place him on a sled attached to ropes being pulled toward the shore.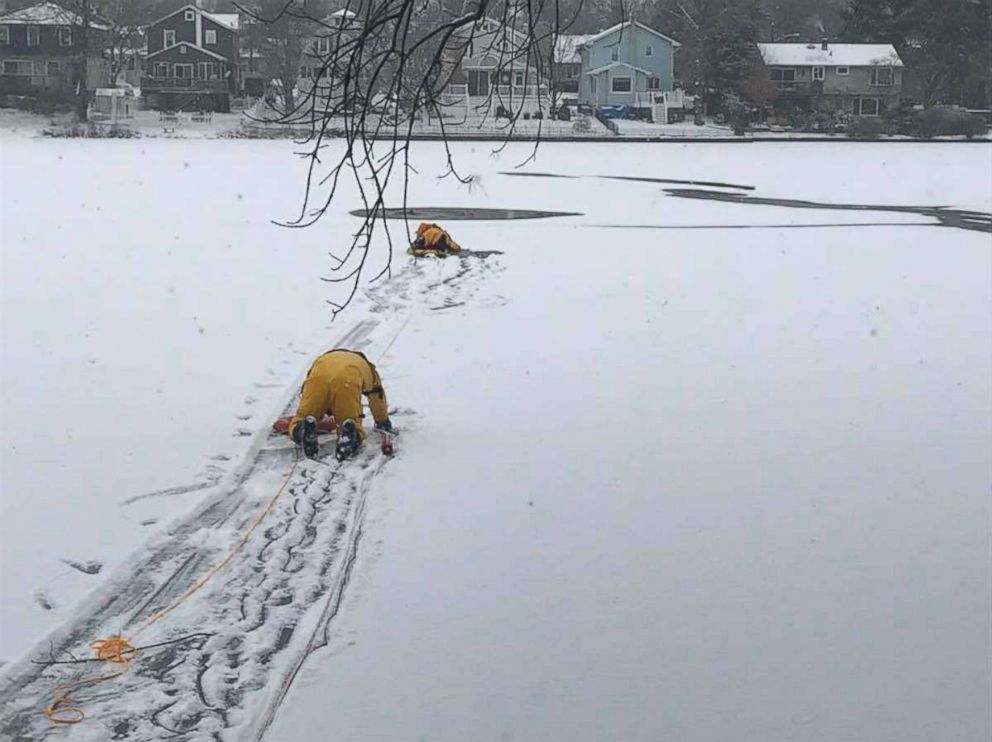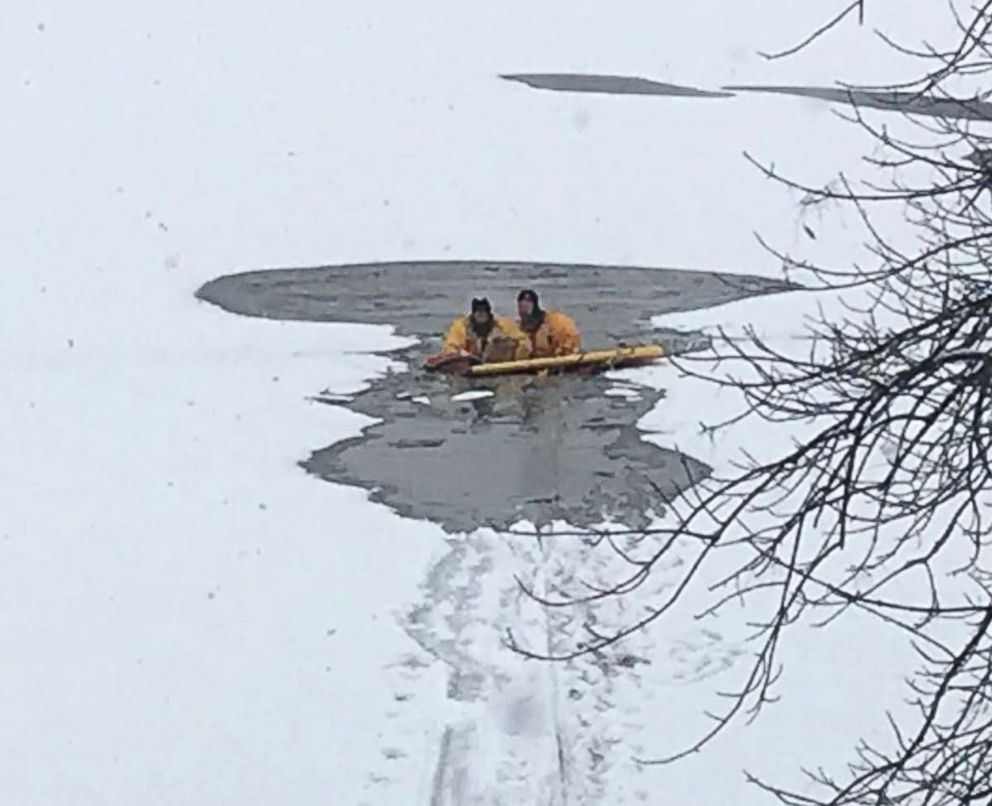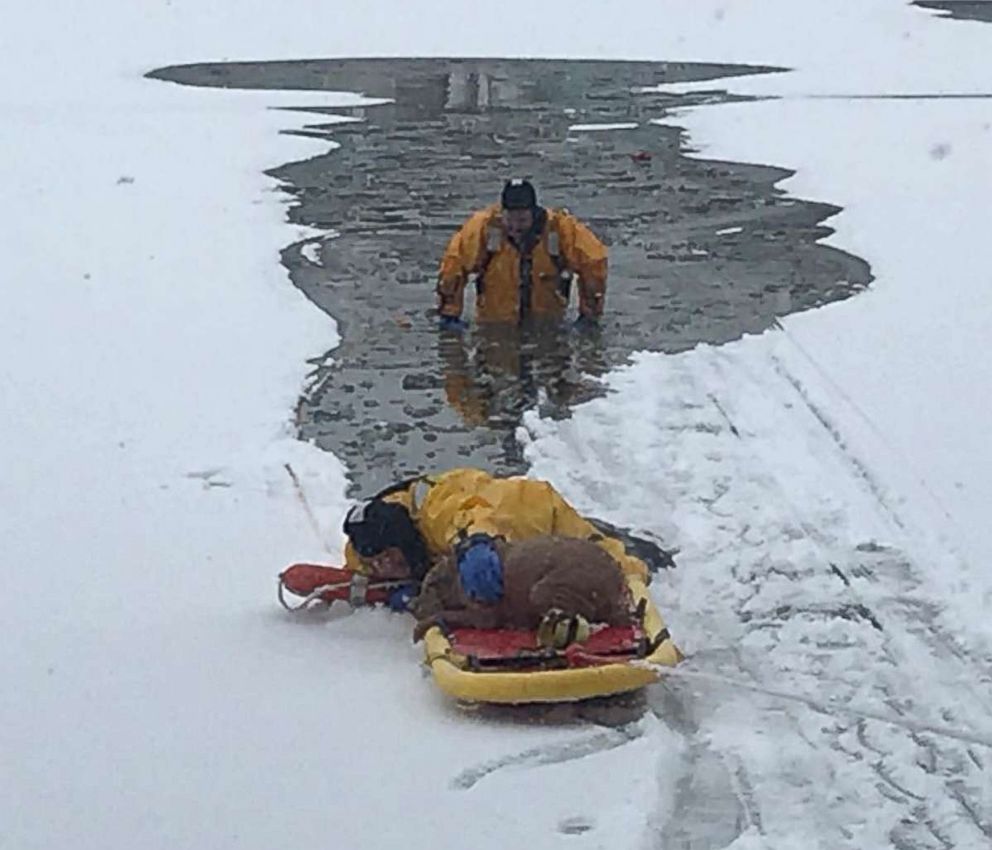 Once close enough, one firefighter picked up the pup and carried it to dry land.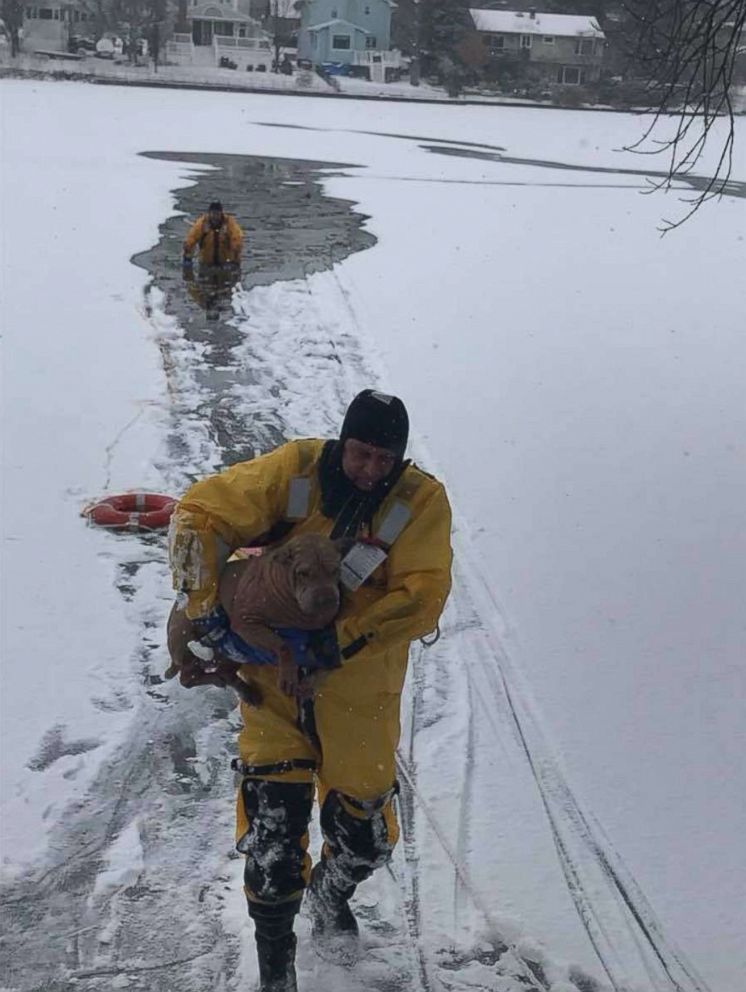 Neither the rescuers nor the dog were injured during the ordeal, Oaklyn Fire Chief Scott Cairns told NJ.com.
"It's a good feeling to have a successful outcome," Cairns said. "It's basically the entire reason we're in this business."
The rescue marked the all-volunteer department's 300th call of the year, Cairns told the NJ Pen, a local news site in Camden County, New Jersey.
"For Oaklyn being a small town, that's a pretty high number," he said.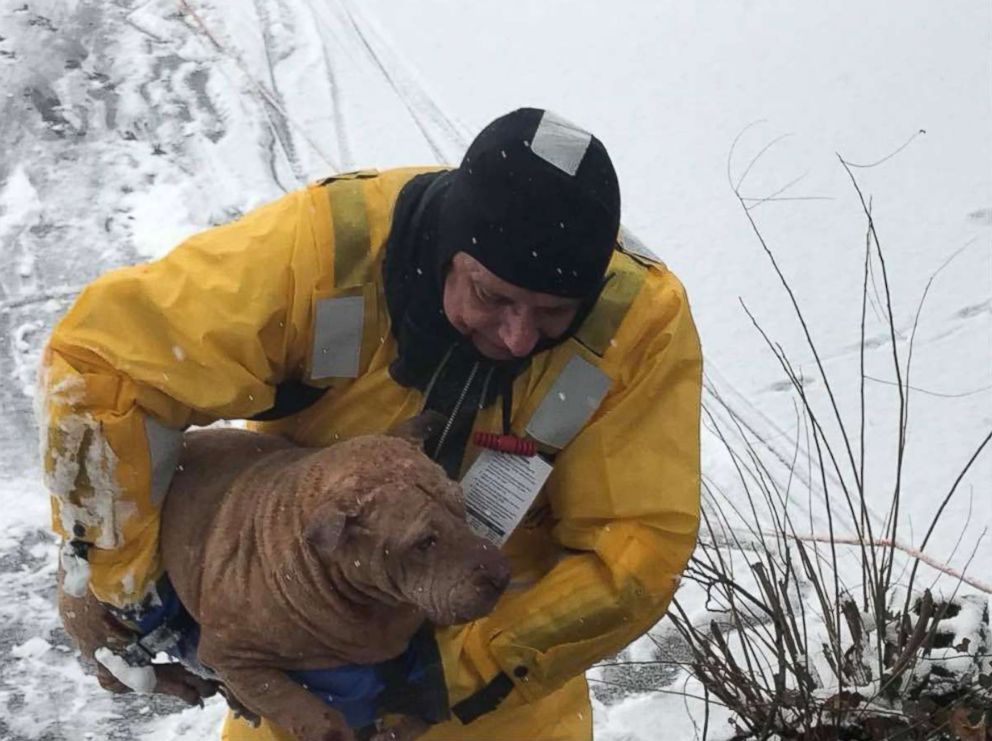 The dog, whose name is Lilly, was reunited with her owners in Audubon Park shortly after the incident, Cairns told NJ Pen.
It was a busy New Year's weekend for the fire department. Shortly before rescuing the dog from the lake, firefighters had extinguished a fire out of a working garage that was attached to a chicken coop, the department wrote on Facebook.
The fire was sparked by a heating lamp that the owners were using to keep the chickens warm in the frigid temperatures below 20 degrees, according to NJ.com.