Jodi Arias Trial: Why Jury Couldn't Reach a Verdict
There was one holdout, which led to a mistrial.
— -- All but one of the jurors tasked with deciding convicted killer Jodi Arias' fate wanted to sentence her to death, they revealed today after the judge declared a mistrial.
There was one female juror who refused to sentence Arias to death for killing her boyfriend Travis Alexander, leading to an impasse and the hung jury.
"Eleven of us strived for justice for Travis, but to no avail," one of the jurors said in a group audio news conference this morning. "We absolutely thought [the punishment] should be death."
The jurors, with the exception of the holdout, spoke about their feelings on the case but did not want their names or faces revealed.
The apparent holdout, who was initially an alternate juror, seemed to come in with more knowledge about the case than others, having told the other jurors that she had seen "bits and pieces" of the Lifetime movie about Arias that aired after the initial trial.
"I think she came in and expected to see a monster in there because of what she saw on TV and the news and when she came in and saw it wasn't," one female juror said.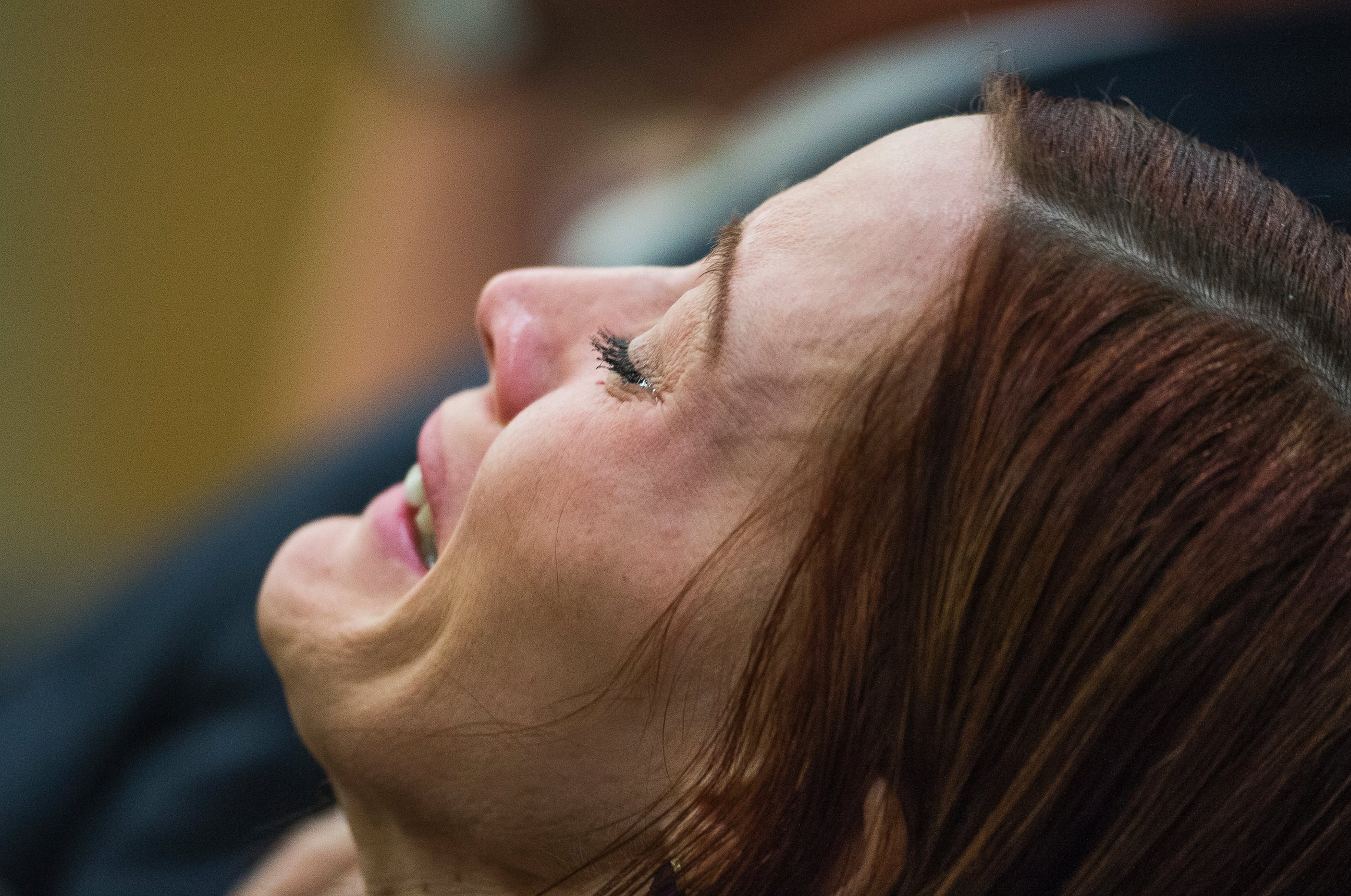 A male juror said he was angry with the holdout.
"I feel that the one holdout had her mind made up from the beginning and what angered me was the biggest thing that angered me was that she alluded that the death penalty would be a form of revenge," he said.
They also revealed they sent a note to the judge requesting the consideration of an alternate to remove the holdout but that was denied, the jurors said.
The group was not always committed to sentencing Arias to death, with one juror explaining that during their initial deliberations they were split down the middle. But that evolved and led to all but one in support of capital punishment.
Now, Judge Sherry Stephens is tasked with deciding whether Arias should be sentenced to life in prison or life in prison with the possibility for parole in 25 years.
"We really feel like we made a huge effort into trying to get what we believe was deserved, and I cannot say enough how sorry I am," one female juror said, breaking into tears mid-sentence.
The jurors who addressed the media appeared sympathetic to Alexander and his family, saying that "like they put Travis on trial, [and] focused on that rather than the reason we were there."
All told the cost of the prosecution and Arias' public defense team was nearly $3,000,000 according to the Associated Press.
Tensions seemed high throughout the news conference, with several moments where jurors broke down in tears.
"I was emotionally struggling for five months," one person said.
"We've had nightmares," one female juror said. "I think every single one of us has had nightmares and I hope they go away."