— -- When two Marjory Stoneman Douglas High School students and Junior Reserve Officers' Training Corps (JROTC) captains heard gunshots after training with cadets, they used classroom materials to barricade and protect students.
Company commander Capt. Zackary Walls, 17, and Capt. Colton Haab, 17, told ABC News that they ended formations early to head back to their classrooms shortly before a fire alarm went off and the shooting began.
"Around 2:30 I hear the bell ring for the fire alarm and we start heading out," Walls said. "I'm leading the line and we're heading out and it just so happens our fire zone was exactly where the shooter was," but, Walls added, he did not see the shooter.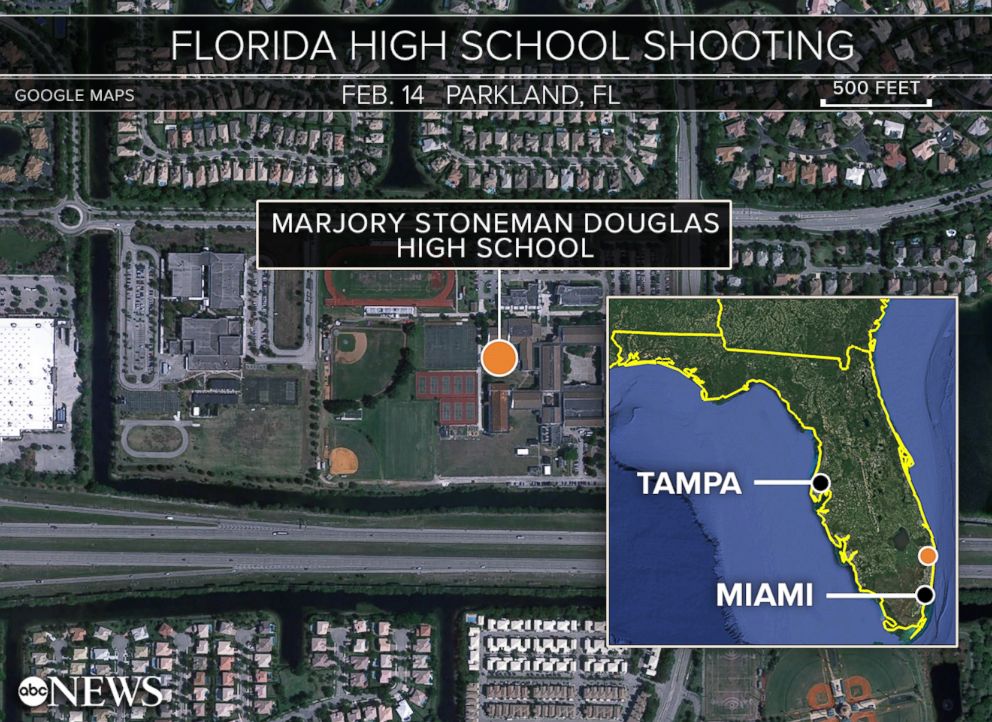 "I heard the first two or three shots, I knew it was gunshots and I look back at all the kids behind me, there's 60 kids looking at me [asking], 'What do I do, where do I go' I just yell, 'get back in the classroom,'" Walls said.
He went on to explain that students were sprinting through the hallways "trampling over each other" and he began ushering them inside a classroom to shield them from the gunfire. "I start trying to just herd kids in there, get them to where they're not pushing and trampling each other and just get them into the room safely. I pulled in teachers, I pulled in kids that weren't in my class," Walls recalled of the chaotic scene.
Haab said his first sergeant told him not to lead his class outside after hearing seven gunshots, so he turned back to safety.
"I shut my door, pulled a student in and I brought him into the other room [where Walls was located] and I started getting people in," Haab said.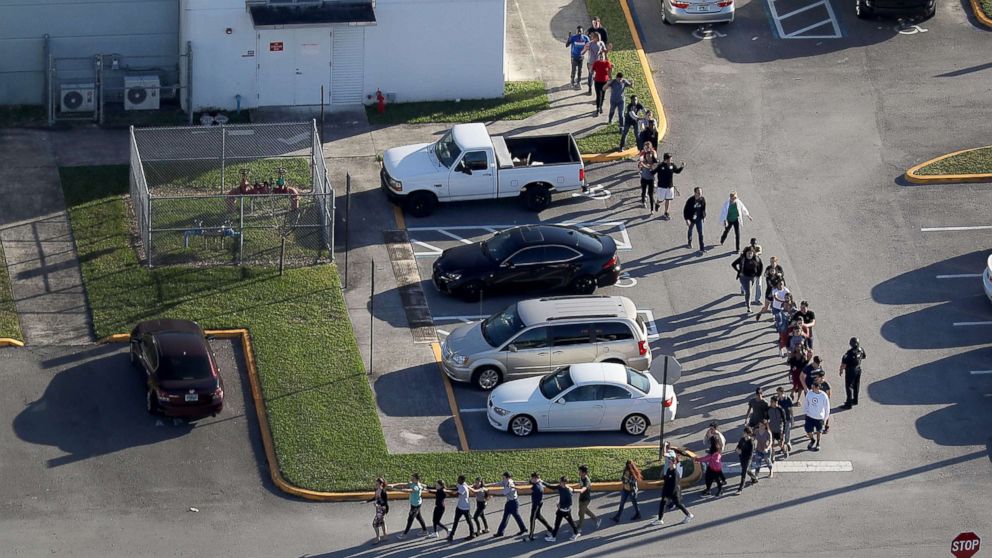 He noticed that the large hanging curtains in the room were made of Kevlar material and told Walls they could use it to protect the kids.
"We made a wall in front of all the kids out of the Kevlar pads," Walls explained.
"I brought those curtains out because I knew exactly what they were made of," Haab said of the thick padded material. "As I'm building them I'm thinking I would never need this other than what we're going to do and after yesterday I'm glad we had them."
Luckily, they did not need to test their preparedness and makeshift fortress because the shooter never entered their room.
They also used two tables to barricade the door and sat next to it holding two by four planks of wood "ready to do what we had to do if someone came in the room," Walls said.
The suspected shooter, Nikolas Cruz, was a former student at Marjory Stoneman Douglas High School and authorities are still digging for clues as to why he allegedly opened fire at the school killing 17 people.
A student, who told ABC News that he participated in Junior ROTC with Cruz, described him as a "psycho." Cruz was a well-known weapons enthusiast, the student said, who once tried to sell knives to a classmate.
ABC News' Aaron Katersky, Noor Ibrahim, Josh Margolin, Brian Epstein, and Pete Madden contributed to this report.